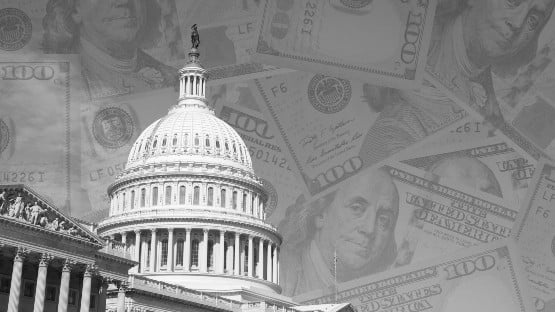 A new survey reveals that 86 percent of Americans favor banning individual stock trading by lawmakers.
The same survey shows that Republicans and Democrats overwhelmingly oppose trading by members of Congress, and 87 percent of survey respondents favor a ban on Justices who serve on the U.S. Supreme Court trading stock.
Earlier this year, U.S. Rep. Abigail Spanberger of Virginia helped introduce the Justice is BLIND Act to block federal judges, including Supreme Court Justices, from holding certain financial interests and individual stocks that may present conflicts of interest with cases they are deciding, unless those assets are in a blind trust.
"The numbers have been and continue to be clear — the vast majority of Americans of all political persuasions support a ban on individual stock trading by Members of Congress, their spouses, and their dependent children," Spanberger said. "Throughout the more than three years that we have been leading the effort to make that ban a reality, I've heard from Virginians across the Seventh District who are sick and tired of reading headline after headline detailing suspiciously timed trades by lawmakers. The American people could not make themselves more clear — and Democrats and Republicans alike recognize that this reform is long overdue. Our TRUST in Congress Act would remove even the opportunity for impropriety and finally put an end to all trades that don't pass the smell test."
Spanberger has led the bipartisan TRUST in Congress Act since June 2020, which would ban members of Congress, their spouses and dependent children from trading individual stocks.
The survey, conducted by the Program for Public Consultation (PPC) at the University of Maryland's School of Public Policy, received responses from 2,625 Americans. Eighty-seven percent of who are Republicans, 88 percent are Democrats and 81 percent are Independents, who expressed their support for banning lawmakers and the family that lives with them from buying, selling and trading individual stocks.