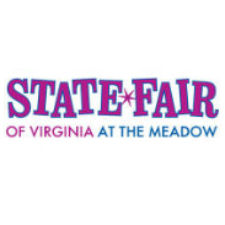 From country and bluegrass to rock and '80s hair metal to beach music and contemporary Christian works, a wide variety of free live music will be part of this year's
State Fair of Virginia
.
The State Fair concert lineup will include country singer/songwriter Granger Smith, featuring Earl Dibbles Jr.; beach music from The Tams; rock classics from the Little River Band and Teaze; and an exciting finale from country rock band Carolina Gold.
Admission to evening concerts is included in the fair's general admission price. Seating will be festival-style, which means there will be no assigned seats, and visitors are welcome to bring lawn chairs or blankets. Chair rentals and a chair check station will be available as well.
The Little River Band will have you Reminiscing—one of its popular singles! The Australian rockers sold more than 25 million records with hits like Lonesome Loser and Cool Change. Hear them at 7 p.m. onSept. 23.
Prospect 7
is the first Virginia band in the lineup. A little bit of everything can be expected from this contemporary Christian and alternative blues/rock band that plays both originals and covers. Check them out at
7 p.m.
on
Sept. 24
.
You can "Sing along, sing along" to Granger Smith's Backroad Song at 7 p.m. on Sept. 25. Smith, featuring Earl Dibbles Jr., has performed in 10 countries, on three continents and at the White House. His first national-debut album, Remington, hit store shelves this past spring.
Contemporary Christian Richmond natives Arise Band will take the stage at 7 p.m. on Sept. 26. The band originated from a ministry worship team dedicated to young adults.
After opening for big industry names like Kenny Chesney, Martina McBride, Trace Adkins, Missy Elliott, Timbaland and J. Cole, Kevin MaC will perform at the fair at 7 p.m. on Sept. 27. The Virginia singer/songwriter will be performing what he calls his "southern swag" mix of country and hip-hop.
Fairgoers craving a trip back in time to the moves, spandex and hair metal of the '80s will want to catch cover band Teaze at 7 p.m. on Sept. 28. Enjoy hits from Bon Jovi, Van Halen, Poison and many more metal artists.
Virginia bluegrass favorite the Commonwealth Bluegrass Band will perform at 7 p.m. on Sept. 29. Known for a mix of traditional and modern bluegrass, it promises an energetic performance.
Fairgoers will have on opportunity on Sept. 30 to enjoy beach music tunes from The Tams, who have scored several hits since the 1960s and will be presented by Virginia SMP. Their U.S. Top 40 success came with their single Be Young, Be Foolish, Be Happy. In the '90s, the band recorded and toured with Jimmy Buffett. They'll perform at 7 p.m.
Bluegrass fans historically flock to the State Fair's fiddle and banjo competitions, which will be heldOct. 1. The fiddle competition will start at 11 a.m., and the banjo competition, sponsored by Deering Banjo Co., will start at 2:30 p.m.
Later that evening, Richmond-based country band Jackson Ward is sure to excite with its old-school country vibe. Hear the band's hit single, Goodbye Trouble, along with music from its debut album at 7 p.m. on Oct. 1.
Carolina Gold will help wrap up the 2016 fair at 7 p.m. on Oct. 2 with its latest single, Hurricane, along with fresh country and rock-n-roll.
Additional artists may be added, and details will be available on the State Fair website at StateFairVa.org.
The 2016 State Fair of Virginia will run from Sept. 23 through Oct. 2. Information is available at StateFairVa.org.
The State Fair is held each fall at its permanent home at The Meadow Event Park in Caroline County. The fair's mission is to increase agricultural and natural resource awareness and interest through educational programs, exhibitions and competitions in a fun, family-friendly setting.