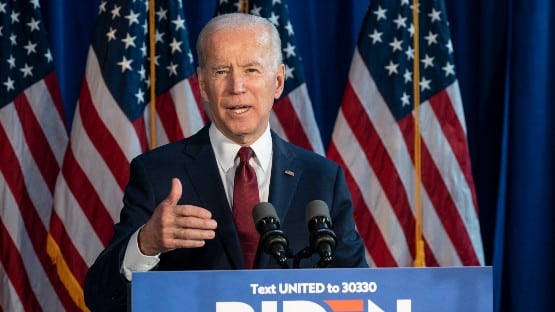 Media reports indicate President Joe Biden is making plans to create a national office of gun violence prevention.
The announcement is expected on Friday afternoon, according to sources who spoke to The Washington Post on the condition of anonymity.
In 2023, there have been 506 mass shootings in the United States, according to the Gun Violence Archive. The online archive defines a mass shooting as an incident in which four or more people are killed or injured.
Guns Down America has advocated for the creation of this office for years.
"I'm grateful to see that President Biden has heard the calls from survivors of gun violence and impacted communities and is taking bold steps to tackle our gun violence crisis," said Shannon Grady, Guns Down America interim executive director. "With this announcement, there's no better time for President Biden to lean in and use the bully pulpit to help bring the business community and public health experts together to coordinate a unified response to our gun violence epidemic. We look forward to supporting the administration as it moves forward."
In March, Biden announced an executive order to increase the number of background checks conducted before firearm sales. In 2022, Biden signed the Bipartisan Safer Communities Act. He has called on Congress to ban assault weapons and high-capacity magazines and pushed for additional firearms reform.