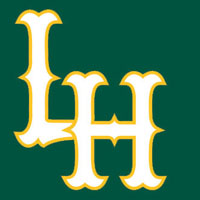 A pitchers duel turned very one-sided late Thursday night, as the Hillcats scored seven runs in the eighth inning ballooning a 2-1 advantage to 9-1. They eventually won 9-2, taking the first game of a four-game series against the Wilmington Blue Rocks.
The Hillcats (13-18) scored the game's first run in the first inning. David Nick tripled in the right field corner with two outs. Kevin Ahrens then hit a groundball in the hole on the left side of the infield. The third baseman Hunter Dozier cut the ball off but an off balance throw was wide at first. Ahrens reached on an infield single and Nick scored making it 1-0 Hillcats.
Lay Batista went to work with a lead in the bottom of the first inning. He sat the Blue Rocks (14-17) down in order with two strikeouts. He went to hold Wilmington scoreless through six innings, and he faced the minimum five times in those six innings. The third inning was the only frame to see Wilmington leave a runner on with Batista on the mound. The bases were loaded with nobody out, and Batista struck out the side leaving the bases full.
The second run for the Hillcats scored in the sixth inning. Jose Peraza reached on an error and later score on one as well. As he advanced to third on a groundout to third base, the throw back across the diamond from first base was wild and Peraza scored making it 2-0.
Wilmington broke the shutout with a solo home run from Johermyn Chavez in the seventh of reliever Alex Wilson. Then, the Hillcats broke the game open. They sent 12 batters to the plate and scored seven runs in the eighth inning, both season-highs. Tyler Tewell highlighted the rally with a three-run triple.
Wilson finished the game for the Hillcats allowing one more run in the ninth, and earned his second save of the season. Batista (1-0) earned the win.
The Hillcats snapped a three-game losing streak with the series opening victory. Game two of the four-game series is set for Friday night at 7:05pm. Right-hander Greg Ross (2-1, 2.59) will pitch for the Hillcats against righty Christian Binford (2-1, 1.91) for the Blue Rocks. Erik Wilson will have the call beginning at 6:40pm with the Hillcats On-Deck Show presented by Amtrak Virginia on 97.9 The Planet.