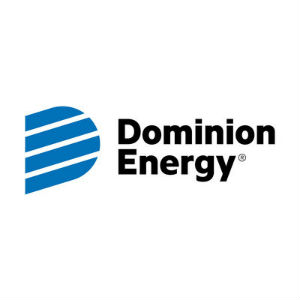 Dominion Energy and the Library of Virginia commemorated the leadership and achievements of seven outstanding African-Americans during the sixth annual "Strong Men & Women in Virginia History" awards program held Feb. 7 at the Richmond Marriott. The program honors prominent African-Americans past and present who have made noteworthy and admirable contributions to the commonwealth.
"For the young men or women who aspire to be leaders in any chosen field, this year's honorees provide strong examples of what it means to make positive and lasting impacts on society," said Mark Webb, senior vice president, Corporate Affairs and chief legal officer, Dominion Energy. "We're honored to acknowledge these individuals for all they achieved and all they have done to make life better for others."
"The Library of Virginia is proud to partner with Dominion Energy in recognizing the accomplishments of African American Virginians from the past through the present day whose efforts have enriched both our commonwealth and our nation," said Dr. Sandra G. Treadway, Librarian of Virginia. "The seven honorees in the 2018 Strong Men and Women in Virginia History program have remarkable life stories and serve as powerful role models for the rising generation – and indeed for us all."
This year's honorees made great advances in the fields of medicine, education, sports, physics, law and civil rights:
Dana Olden Baldwin*           Physician & Entrepreneur, Martinsville
Warren Wesley Buck III        Physicist & Educator, Hampton
Mavis Claytor-Ford               Nurse & Administrator, Salem
Calvin Coolidge Green*       Civil Rights Activist & Educator, New Kent
Edwin Bancroft Henderson Basketball Pioneer & Civil Rights Activist, Falls Church
Angela Edwards Roberts    Judge & Youth Advocate, Richmond
Marguerite Bailey Young     Educator & Healthcare Advocate, Fredericksburg
*Posthumous honor
Four high school student essay winners were also recognized during the ceremony. Each wrote essays, selected from nearly 300 entries, about the struggles they faced in their day-to-day lives.
The winners of the 2018 Strong Men & Women in Virginia History student essay writing contest:
Kallie Berry               Gate City High School, Gate City
McKenzie Bryant      Maury High School, Norfolk
Angie Muguruza       West Potomac High School, Alexandria
Rashad Seaborne     Maggie Walker Governor's School, Richmond
Each student will receive an Apple MacBook Air laptop and $1,000 for their school.