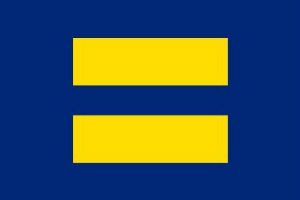 LGBTQ youths, who make up 30 percent of those in our foster-care system, are twice as likely to report being treated poorly as their non-LGBTQ peers while in care.
"Today, children in foster care are facing a national crisis on top of a personal crisis. Our work to end anti-LGBTQ discrimination in child welfare is more important than ever," said Alphonso David, president of the Human Rights Campaign, which today released Change-Makers in Child Welfare 2020, a report highlighting All Children-All Families program's partnership with 100 organizations across the country working to improve the services they provide to the LGBTQ community, including children in foster care and prospective foster and adoptive parents.
The agencies featured in this report conducted an internal self-assessment, provided professional development to staff and implemented ACAF's "Benchmarks of LGBTQ Inclusion," which track policy and practice changes within agencies.
The release comes during National Foster Care Month – a month aimed at raising awareness of the needs of children and youth in foster care across the U.S.
"This work is more acute given the Trump-Pence administration's relentless attacks on LGBTQ people and other marginalized communities," David said. "We hope the stories shared in the report provide hope and inspiration to the children, as well as the policy makers pushing for progress during these challenging, unprecedented times."