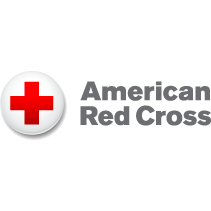 The American Red Cross has steps people should take now to get ready for hurricane season which runs from June 1 to November 30.
Hurricanes cause problems for people in coastal areas. But these storms can also cause damage hundreds of miles inland. "These are dangerous storms that can affect people living here in Virginia," said Reginald E. Gordon, CEO for the American Red Cross Virginia Region. "It's time to get ready now, before a storm threatens."
Get ready now
It's the best way to be prepared for these dangerous storms. People should:
If someone already has a disaster kit, now is the time make sure the food and water is still okay to consume and that copies of important documents are up to date. If they already have an emergency plan for their household, they should talk about it again with family members so everyone knows what to do if an emergency occurs.
HELP FOR BUSINESSES, SCHOOLS, ORGANIZATIONS: The Red Cross Ready Rating™ program helps businesses, schools and other organizations prepare for emergencies that can disrupt daily operations. Ready Rating™ offers specific steps that organizations can take to be better prepared. It includes a planning tool to help their employees or members know what their roles are in the early hours of an emergency, what their next steps are, and a resource center with tools that help businesses, employees and students develop and practice preparedness plans. More information about this valuable program can be found atreadyrating.org.