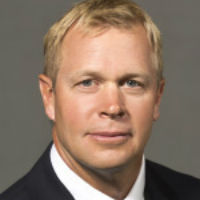 UVA football coach Bronco Mendenhall talks with reporters on his weekly ACC teleconference.
BRONCO MENDENHALL: I love my team. My team is resilient. They try hard, and they've embraced really so much of the cultural things I've asked them to do. We're looking forward to playing our last ACC game and continuing to improve and participating in a really strong rivalry, and to play in-state against Virginia Tech.
Q. Bronco, with or without Jack McDonald this week, how grateful are you to have reached this point where you still have most of your offensive line intact, given your overall lack of depth?
BRONCO MENDENHALL: Yeah, it's been — we've really, I think, Coach Tujague and I have done a masterful job of working enough to get preparation done to where we can play, but also have enough players to staff our offensive line through the year.
I give the players credit, too, for the amount of work they do after practices working with our trainers. It's been a diligent effort. I think kind of a story that's been maybe forgotten, but we've had to do a lot of unique things to pull that off, so I'm certainly grateful and appreciative of our coaches and the players for what they've done.
Q. Just from a general kind of perspective here, what has been your policy through the years when you have players that are contemplating whether or not to forego their senior year for the NFL Draft? How do you handle that with your guys, and what has been your experience with that over the years?
BRONCO MENDENHALL: Yeah, I've had the experience a number of times, almost yearly I would say, and I don't say anything about it, nor do we discuss it until the end of the season, and immediately following our last game, or if we're playing a bowl game, in between the last game and the bowl game, I bring the player in, we talk about their futures. If they want my opinion as to what I think they should do, I give that.
The NFL has a process where you can send in your evaluation forms and your paperwork, and they turn that around pretty quickly, whether you'll be a first-day pick or not, and they give you two recommendations. Basically you're going to be rounds 1 or 2 or stay in school. So we talk about those options, and then I let them completely choose from there. I empower, I educate, and then I let them make the final decision.
Q. In somewhat of a follow-up, your secondary, obviously that corner position in particular, has been hit with a lot this year. What do you like about the growth of the corners, and then looking ahead to next year, you're going to get a couple guys back. Do you like that position moving forward? At the same time, how much of a challenge is that going to be for those guys against Tech's receivers?
BRONCO MENDENHALL: Yeah, a great challenge, much like it was against Louisville and some of the other teams we've played. We've had basically the growth and maturity of Juan Thornhill and Bryce Hall as really both first-year starters has been, man, trial by fire, and they've held together pretty danged well. I think they've grown by leaps and bounds, a few miscues per game, but the consistency and the confidence continues to grow.
We've had six injuries in our secondary, so depth is coming back, and we have a really, really strong — we have some young players that we like, I should say, in the recruiting class, also. Quinn has done a really nice job besides Coach Howell. Quinn has done a really nice job of helping those guys get lined up and helping with their mental frame of mind each and every week in between plays, so I give him a lot of credit for their growth, also.
Tech presents a lot of challenges, but we've faced a lot of challenges all year. This will just be the next one.
Q. I wanted to ask specifically about one of Tech's players, the fullback, running back Sam Rogers, 45. They use him in a lot of different ways, and he's kind of a throwback player in some ways. What do you see from him on film?
BRONCO MENDENHALL: Oh, I like him a lot. I'm glad you mentioned the numbers because I'm not very good with names, but he's one of the players I noticed immediately. He's tough. He's physical. He's versatile. He can run the ball. I've seen him throw a halfback pass. I've seen him catch the ball in the flat. I've seen him catch screens. I've seen him run up the field in vertical routes, I've seen him be a lead blocker. He catches the ball out of the backfield, catches it out of empty formations, so he's fun to watch, and he tries hard. So I just respect players that are capable and also value the game by how hard they try. He caught my attention right away, and I think he's a very good player.
Q. I'm curious if there was anybody, and obviously you don't spend hours studying one player, but was there anybody in your career coaching that he reminds you of?
BRONCO MENDENHALL: Oh, man. No, I don't think so. You know, I hate to stereotype, but kind of just — he's not necessarily a throwback fullback because those guys are just blockers. This kid can run and catch the football and do other things. So just really versatile.
I don't have a name to compare him to, but he's just a really solid player, an every-down back that can do a lot of things.
Q. From the very beginning, your philosophy has been earned, not given, and I just wondered as you look back over the season, evaluating yourself, where you would come down in that spectrum of earned and given.
BRONCO MENDENHALL: Oh, well, first of all, I'm grateful and lucky to be the coach at the University of Virginia, and I've had an amazing experience this year, one of the most challenging and unique experiences of my life. I came to the University of Virginia to really make a difference and to help the program grow, and what I think we've earned is the players' trust, and what I think we've earned is a strong culture, and what I think we've earned is a clear eye to the future. But what we have fallen short of are the tangible results in terms of wins, but the seeds have been planted. The culture is strong, and a baseline has been established with plenty of room to grow.
I'm not sure that answers your question, but I think that's as close as I can come.
Q. Were your early impressions of Smoke any different than what you're seeing now?
BRONCO MENDENHALL: Yes. Yeah, I didn't think he was going to be as durable. I didn't think he would run as hard. I thought he was an outside-the-box only player, more of a finesse player, and he's tougher and he's more durable than I had first thought, and he's earned my respect that way, just with a competitive nature and a determination that he's not afraid of the contact part of the game, and he's more — yeah, he's just more durable and tougher than what I expected when I first saw him and when I first had a chance to work with him.