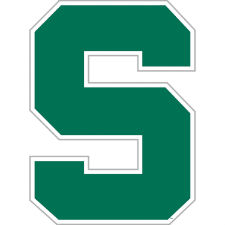 Michigan State coach Tom Izzo and players Branden Dawson, Travis Trice and Denzel Valentine talk with reporters on the eve of the Spartans' NCAA Tournament matchup with #2 East Regional seed UVA.
MODERATOR: We are set to begin with the student-athletes from Michigan State.
Q. Branden, tell me what you remember from last year's Sweet 16 match-up with Virginia when you had 24 and 10?
BRANDEN DAWSON: Virginia's a great team. Last year was definitely a well-fought game by both teams, but you know, they play hard, that's the main thing they're going to do. They're great defensively, they're a disciplined team. They don't make many mistakes and last year it was just a great game from both teams.
Q. For Travis and/or Branden, could you talk about when Colby just showed up way back when you guys were freshmen and how far he's come as part of the program?
TRAVIS TRICE: Colby since day one has fit in with our group. He is a great asset to our team, you've seen lately he's been playing a lot and even throughout this year he has really stepped up and played in some big games, but he's just a great guy. He adds a different dynamic to our locker room and he's always cracking jokes at everybody. Half the time we don't understand what he's saying.
BRANDEN DAWSON: Just like Travis stated before, Colby's been a huge impact from our team since the first day he arrived. On the scout team we have a kid named Eron Harris and those guys, they do a great job on the scout team. It's funny because Colby and I, we're always getting into it in practice, we're always just going at each other because he's always trying to score me, I'm always trying to score him. He's been great since the first time he came.
Q. Question for both Travis and Branden. When you guys came here you knew the situation with everybody who had played for Tom Izzo had been to one Final Four. Obviously last year's class didn't. Can you talk a little bit about the sense of urgency for you guys right now and how you want to keep your season alive and what things do you have to do to keep your season alive?
TRAVIS TRICE: Definitely last year hurt, especially being so close, being in the Elite Eight game, we felt like we were four minutes of making it to the Final Four and keeping the streak alive. We feel like that is just added to this year, we want to start that streak back up again and start our own. Both of us, that was the reason why we came here to go to Final Fours and play in championship games.
BRANDEN DAWSON: Yes, I would definitely agree with Travis. Just for the senior group not being able to make it to the Final Four last year, that's just for motivation for us, for us to get back to another one as far as myself and Travis, so I think from watching last year and learning what we did, what we did wrong in the Elite Eight game, it just carries over to tomorrow's game and the rest of the tournament.
Q. For all the players, what are some of the keys to attacking the pack line defense and what has been kind of the focus point of your preparation here the last 12 hours, I guess?
DENZEL VALENTINE: Yeah, we just got to be solid on everything and be sharp with all our cuts and everything. I think if we do what we do on offense and we're sharp, we'll be fine.
BRANDEN DAWSON: Yes, I think we just have to make just the simple play. We just have to stay dialed in on our offense. We can't have too many mistakes against a well defensive team like Virginia, so I think if we play solid, we listen to coach game plan, I think we be okay.
TRAVIS TRICE: I think we're going to shoot well. Virginia does a really good job of really packing it in, like you said, and also their length helps them. They start off 6'1, and after that they're 6'5 and up so I think the driving kicks are going to be there, we're just going to play smart and not turn the ball over.
Q. Travis and Denzel, this is likely to be a road environment in some ways, it's close to Virginia. You guys dealt with that against Wisconsin, and you guys played really well on the road this year dating back to Iowa, what creates that dynamic? Why does that work so well for you guys this year, even sometimes better than at home?
DENZEL VALENTINE: Just because we just have the us against the world type of mentality. We have to pull together and it's going to be tough, but at the end of the day we're good enough players and we're close enough that when it gets tough and when there's adversity we just band together. We can do this, we've been play — we played all the top teams in the country either at home or on the road or at a neutral spot, so it's new because it's the NCAA Tournament, but we've been here before.
TRAVIS TRICE: What was the question again? Oh, road games. Yeah, I feel like we play a lot better on the road, kind of like what Denzel said, we feel like it's us against the world. You kind of take out all the distractions of family tickets, friends trying to come to the game and all that. You just really bear down and focus in, and that's when you really rely on your teammates.
Q. For Travis and Branden, could you just talk about your decision to come here together and the roads you traveled after playing AAU ball and everything and how it's gone for you so far?
BRANDEN DAWSON: Well, it's ironic because when I made my decision and a couple days after I made my decision I found out that Travis had committed, too. So from playing AAU together since the 7th grade, it was great. He's like my brother. We've been roommates since my freshman year, so it's been great. So just playing along with Travis has been quite a long journey, it's been fun.
TRAVIS TRICE: Definitely like BJ said, we're like brothers. It was a great day when I found out he had committed here, too, that way I knew I would have somebody I would be going through this with. And to be honest with you, it wouldn't be the same if I hadn't been here without BJ, dude's like my brother so I'm grateful we both got to come here.
Q. This is for all the guys, how much do you figure the games you guys had against Wisconsin kind of prepares you for facing Virginia, seeing as how they have similar styles?
DENZEL VALENTINE: Yeah, they're a similar pace team and they've got kind of the similar players but Virginia's a little bit more athletic and a little bit more physical. We're just going to have to just go out there and just play our game and be simple, make simple passes and not turn the ball over and I think we'll be fine.
BRANDEN DAWSON: Yeah, as I stated before, Virginia's a well-disciplined team and just to compare them to Wisconsin, both teams are disciplined teams. They're going — the key fact that Coach pointed out to us, he said Virginia's going to make you play defense for 35 seconds and that's what we're going to have to stay dialed in because the minute you relax and the minute you turn your head or something or you going to get beat by anything, a shot or back door, so we have to stay dialed in and I think just stay poised.
TRAVIS TRICE: I think both teams are very similar. I feel like Wisconsin kind of spread you out more with the more shooters and kind of stretches it out where Virginia is more of an inside team, but they run their stuff really well, which causes problems where they might run their offense for 30 seconds and then you fall asleep at the last second and they get a layup. So our thing is we've just got to stay disciplined and stay locked in.
Q. Branden, last year you talk about defense but you guys held Virginia, I think, 35 percent shooting last year to win. What did you do defensively? And also do you feel like this Virginia team's going to come in with a chip on their shoulder having lost to you guys and kind of increased importance to be ready for this one?
BRANDEN DAWSON: Yeah, I think they're definitely going to come in with a chip on their shoulder. I know for a fact that they didn't forget about the game last year. Last year, we had a good defensive team last year, we had Adreian Payne, we had Gary, had Keith and as far as this team we have younger players. So this year they're definitely going to come in ready to play, they're going to come ready to play and they're going to definitely have a chip on their shoulder so we're going to have to come ready to play and just be dialed in.
Q. Travis, the Virginia players said this week, they're pretty honest, they said they noticed right away that there was a potential second round match-up with Michigan State. They haven't really emphasized the revenge part of it, but was that something you guys picked up on right away, that there's a potential second round match-up with UVA or didn't look past the first one?
TRAVIS TRICE: To be honest with you, at Michigan State we try to take it just one game at a time. You can see throughout this tournament, if you start over looking games you can get upset and we don't want to be one of those teams so we just take it one game at a time but we know, it's definitely got to be a revenge factor for them. It would be the same thing for us if a team put us out last year.
Q. Did you notice it right away in the brackets?
TRAVIS TRICE: Oh, yeah, you're obviously going to look in your section and your part of the bracket, but our first concern was Georgia.
Q. This is for Denzel and if you guys want to answer and chime in, too. Given Tom Izzo's history in this tournament, how well his teams have done, does that give you guys any kind of — is there kind of a mental bounce that comes with it when March comes around that's maybe just really just a psychological effect but it's not really anything that has changed, just kind of knowing that his game plays good in March?
DENZEL VALENTINE: Yeah, whenever you see Michigan State or whenever you think about Michigan State history, you think about what have they done in March. You go in the gym and there's all these banners, Final Four banners, Big Ten championship banners. At Michigan State, we kind of expect to play good and expect to win here. That being said, with Virginia coming in, we put them out last year so they're going to have a championship on their shoulder and they're going to be ready to play so we've just got to particular to our principles and just know that we're Michigan State but also we've got to play how we play and I think we'll be fine.
Q. What is it about Coach Izzo that makes him effective in tournament settings, and quick turnarounds? Do you guys pick up on something about him that makes him so kind uniquely successful?
TRAVIS TRICE: I think our entire coaching staff deserves a lot of credit, and our managers because they do such a good job of breaking down other teams and film work. As far as preparing us for March and the tournament, I believe it's a whole year thing. It's not like March comes around and we flip on a switch, it starts with our first practices and our first games. We're not afraid to play anybody anywhere and I think that shows. A couple times early on in the season we might take a loss somewhere, and people will look down on us, but we know it's only preparing us for this.
BRANDEN DAWSON: Yes, I would definitely agree with Travis. Coach, he's been through this plenty of times, so he know what to expect and he told us playing Georgia yesterday, he said the first game is always going to be the toughest game, we have to just get prepared. But around this time our coaches, our managers, they do a great job of just getting us prepared, watching film, waking up, early walk-thru's and everything. So Coach, he just wants to win, that's main focus or us and for the program.
Q. What are your three thoughts about facing a No. 2 seed at this stage of the tournament as opposed to maybe later, a bigger obstacle to advance, so to speak?
DENZEL VALENTINE: Yeah, you know, it's tough, we're in the third round and we're already playing a 2 seed, a great team like Virginia, but it is what it is. The tournament was set up like this for a reason and we're not, like Travis said, we're not scared to play anybody at any time, to we're just coming in with the mindset that we can win this game if we do what we do and we're solid, so I think we'll be fine.
BRANDEN DAWSON: Yeah, from the question earlier, from looking at our bracket, we kind of had in our mind we were going to play Virginia, but like Travis said, we just had to focus on Georgia. But this is what this tournament's about, this is March and you're going to go up against any good team at this point. So like these guys said before, we're ready to play anyone at this point, this is what this tournament's about.
TRAVIS TRICE: Like they said, it is what it is. If we didn't play them now we would probably have to play them later on. Like we said, we're not scared to play anybody. We're ready to play, Virginia's a great team, we're just prepared to play.
MODERATOR: Any other questions? Questions for Coach Izzo?
Q. Tom, could you talk a little bit about what you saw yesterday? Especially talk about the second half with B.J. but throughout the game with B.J. and Travis and where their sense of urgency is right now with the end of their careers in sight?
COACH IZZO: Well, I know Travis is off the charts. Every minute is important to him. B.J. doesn't always show that as much, but I thought he was very focused, when the game started, everybody handles that kind of excitement differently. B.J., we talked to him about the pump fake, he went for the first one and gets his second foul. So he had, what, 14 or 16 and 6 day but it was all in the second half. He didn't score at all in the first and didn't play many minutes. I think that's one of the big keys, we've got to keep B.J. in the game and there's no question in B.J. and Trav, those guys have played on an aircraft carrier, played in Germany, played in Sweet 16, Elite Eight games, they've played in championship games and Big Ten tournament and Big Ten conference. They're pretty well-schooled and those are the guys you rely on at this time of year.
Q. So much is made this time of year of your success in tournaments and in March and I'm curious as you go back to maybe earlier in your career, are there things you have learned, sort of key lessons of how you get a team ready, especially a second game in a setting like this?
COACH IZZO: You know, I think in the second game turnarounds, I've got to give credit to my best friend in the world, Steve Mariucci. Football looks at things in video and film in a kind of a different way, especially 18 years ago, I think they were far ahead of where basketball was at that time. I used to go to as many camps and when he was at San Francisco, I would learn some things there about different ways I wanted to prepare and kind of put my own thing together there. We do things in 15 and 20 minute intervals, after a game before breakfast, after breakfast, before lunch, after lunch. Trying to keep the focus, which is very hard to do at this time of year, there's parents and families on the hotel, there's games on TV, there's upsets happening, and I know the attention span isn't as good when you're fatigued and tired. So we've gone with this model. And then I stole from a lot of good coaches, Mike Krzyzewski, stole some things from him on learning how to win the weekend, that you do have to prepare once your program gets to a certain level. As I told our media, the first year I just, I was so happy to win a game I didn't care about the rest of the tournament. I thought I won the National Championship and someone reminded me we won one game, but that's how it was early. Once we got to a Final Four, you realize you go to win the weekend. You have to prepare that way, you have to make sure your players understand that it's one game at a time, but you're in a place where if we don't win two games and come back successful, it's not as good. I've stolen from a lot of different people. I haven't come up with some diabolical plan, most of my plans have been stolen from other people.
Q. Talk about playing Virginia so soon after meeting them last year and that jump out at you as soon as you saw the bracket?
COACH IZZO: Well, so soon; it's a year. That seems like a long time to me. I've known Tony since he was a player, I've known his dad, I knew his uncle. When I was a Division II guy. I just have always had the utmost respect. I've been a fan of his and what he's accomplished and then watching what he's done at Virginia, we played against them when I was an assistant when he was at Green Bay, I watched what he did at Washington State and played against his dad four times the year we won the National Championship. I mean, that should be illegal to play against Dick that many times in a year because they're so difficult to play against. What Tony has done is he stole some things, too, I'm sure from his dad, from other people, but he's added his only little part. I think offensively they're different, they run some great stuff. They're disciplined but yet they can get out and go a little bit. I still think, first thing I thought about when we got him again is why, you know, and then I realized my AD is on the selection committee, so I was mad at him. But the second thing was where is Anderson at because I don't think there's any question this is a very good team, but they lost two very good players last year, very good players, and we lost some good players, too. But Anderson, if you watch him before he got hurt, I think was playing at a whole other level. The other night I'm sure was reassuring to Tony that at least he's coming back. The tournament, he didn't look as good but he looked a lot better the other night and I know what that's like because we had Payne and Dawson last year missed eight and nine games at the end of the year and then getting them back is a whole another story. But great respect, I guess, would be the first thing; appreciation for how hard his teams play and how solid they are. They're about as mistake-free as a team on both ends of the court offensively and defensively, you're going to earn your keep when you play them. He said something to me last year, it was a war last year and I remember him walking by and saying that's the way the game should be played, and you know what, I felt the same way. It was a dogfight right to the end and I think both teams played hard as well and hopefully it will be the same tomorrow.
Q. Kind of along those same lines, what do you remember from that back-and-forth contest in last years Sweet 16 between Michigan State and Virginia?
COACH IZZO: One thing that makes me sad, Adreian Payne was pretty good and he's gone. One thing makes me happy, Branden Dawson might have had the best game of his career. He was very good. He made a lot of shots and he did a lot of things but a couple of my best players struggled in that game. Keith Appling, who had been hurt, struggled, but Gary Harris had a pretty good game defensively but it was a little harder offensively. So I don't know, every game's a new game, everybody reacts differently. It all comes down to the match-ups and how you match up. My biggest concern is how we match up with the size of their perimeter people more than their inside people. Their inside people are strong and athletic and good, but their perimeter people, not only in height but in girth, they're big, they're big. We're not as big there, so I've got to figure out a way to, I don't know, work around that.
Q. Tom, this is likely to be a road atmosphere, you faced that against Wisconsin in the Big Ten tournament. All year the personality of this team has done well in that setting. Travis Trice's shooting numbers are significantly better away. What is the personality of this team that's allowed that to transpire?
COACH IZZO: I don't know, we played Virginia and New York last year, which wasn't a home game for us. Then we played UConn there. We have had good practice in the NCAA tournament last few years. I do think when you're a close-knit team and everybody gets along so well. We as a coaching staff, in our video room here at the hotel and usually a lot of teams they eat and if there's nothing there they're back off to their rooms. It will be a half hour later and those guys are sitting there talking and doing things. It's an unusually close group, 1 to 13. They all sit there and talk and laugh. I think that's very positive and I think that's what being on the road does, it gives you a sense of camaraderie and you kind of have an appreciation for a guy more than just as a basketball player.
Q. Coach, I think a lot of people would say that you and Tony both built the programs that you've built the right way. What does the right way mean to you and what are some of the similarities between your program and the one that Tony's trying to build?
COACH IZZO: Well, I think No. 1, we both have incredible universities. I mean, Judd Heathcote was very, very important to me and we had done a lot there. It was a different era. When Magic came into our film room today and talked to our team, there were some things that happened in the past, so when I say we built it up recently, there was some things there, and this other guy from Virginia named Sampson or something like that that was pretty good at Virginia. So there were good perhaps there and solid and I think good institutions, but I think part of our success has been president, AD, right on down the list. We've really been solid there, especially in the last 10 years. I think that's helped. But doing it the right way means we're just blue collar guys. I know where Tony's from, he knows where I'm from. We're not far apart. We're from places, I was a Division II guy, he was a Division I guy that was a Division II school not many years before that. We kind of both came up as being mentored by people that were very disciplined. Dick Bennett, Judd Heathcote, we couldn't ask for better mentors. So I think that all helps. We're not loaded with McDonald's All-Americans and things like some places but we get good people who buy into what we want to do and I just marvel at the job he's done in getting it back as quick as he's gotten it back. I have a lot of respect for it and Tony's one of the guys in the profession that I would go against recruiting every day because I know it would be up and up and he would do a good job and there wouldn't be anybody ripping anybody, it would be fair and that's the way I look at Tony Bennett. Great family, but a great guy himself.
Q. Coach, I'm sure you've been in this situation before where you've beaten a team in a tournament and you're going to play them again and there's that chip on the shoulder that they're going to have coming in. What do you say to your players in terms of mentally preparing for a team that's going to come out with a little chip on their shoulder?
COACH IZZO: Well, I don't know, I've got a chip on my shoulder every time I play Duke, it sure as hell hasn't helped. You can look at that one of two ways. I think for the most part any team that's missed as many free throws and lost close games, we had a chip on our shoulder, too, but those things are all great. If there's a lack of respect, if one school's talking junk about the other school and all that, but you're not going to find that with these two programs. Sure, they would have liked to have advanced last year, but kind of like they went through a little bit this year, we had two key people out a lot of games and we have been a higher seed and maybe there wouldn't have been that match-up. I think, let's face it, they were a 1 seed 90 percent of the year. So I think both programs know where each other's at and I don't know what I would say to my players, you know. I don't think the pregame speech will be, by the way, they've got a chip on their shoulder, and that wasn't meant disrespectfully. But you get to this time of year, if you don't have a chip on your shoulder, there's something wrong with you because my chip would be if we won the National Championship, nobody's gone back-to-back, there's a chip on your shoulder about that. If you haven't — we got a little chip, we thought we were a Final Four team, it broke a hell of a string for us last year. This class last year was the first one that didn't go to a Final Four of seniors. So I think Trice and Dawson and Valentine have a little chip, too. But chip on your shoulder works more if you don't respect who you're playing than it does if you do respect them. Good question but I don't have a good answer for you.
Q. Rick Pitino was on the Dan Patrick show a few days ago talking about that one and done rule, he doesn't like it, this is it should be changed. If you could change that rule, would you, and how would you and do you think at some point ultimately it will be changed?
COACH IZZO: You know, I'm on a million different boards and I've been on boards with the NBA and talking to them. No. 1, as we all know, it's completely out of our hands. That's No. 1. Number 2, I get condemned for acting — if I could have five one and done guys tomorrow, I would take them, okay? My biggest worry is what's happening to these guys. Like everything else in the world, smoking cigarettes was cool, then after research of years and years and years, it develops lung cancer. So we change our thoughts. We have not researched where a large majority of these guys that come out early, one year I think there were 70 some that came out, there's only 30 first round picks and there's only 60 picks so that doesn't include — so somebody's getting fed a bunch of baloney. Especially for me at this point, I've had a million chances to do a million things, it's not like I'm living every day — if we get a guy back, I'm happy. If he goes to the pros, I'm even happier because that will help my recruiting, sad as that is to say, more than winning a National Championship, but I'm more worried about what happens to the kids and I think everybody outside thinks it's the coach that's holding him back. Some day, 10 years from now, there's going to be a study of how many kids came out and ended up on the streets. That's the crime of this whole thing. There is nothing wrong with being an apprentice. There is nothing wrong with being a graduate assistant working your way up that way. In fact, there's some good things for it. You know what, my buddy Mariucci and I, every time we get together, the first thing we say is we both made a lot of money, we've had a lot of success in different areas. God, I would die to go back to college. You know, I really would, too. I think like a lot of my former players that are in the NBA, it's a job. It's a nice job, but it's a job. College isn't a job and I think so many kids are missing out. So I would take a completely different approach, not what's best for the NBA, not what's best for the college, what truly is best for the kid and how can we work around it. Is it the baseball rule so LeBron can come out and the other guy has to go. I also worry that so many of these kids go to school and they never get to enjoy it — every shot that's missed, does that mean that I'm not going to be able to come out. I feel bad for them. I take a completely different look at it. Whether some people think that's, think of the right word here since we're on TV, since it's not — some people think I'm just lying or really I'm looking out for my own. Michigan State is going to be there if the kid leaves early or not. I'll be there some of the time if a kid leaves early or not. It's the kid that is going to lose out, and there's so many that have left because people have convinced them to leave. Do I think it's healthy? No, and I think 99 percent of the coaches, I think 99 percent of the NBA people, I just think there's other people that get in there and that's where the problems are. But I'll do it anyway. I'll take a four year guy, a two year guy, a two year guy and a one year guy and if he can play it, it doesn't matter to me.
Q. I was wondering, you mentioned Magic speaking to the team. I was wondering what his influence is like? Is he someone when March comes around it's annually you'll let him address the team or is he like a trump card that you pull out when you want a particular reaction or anything?
COACH IZZO: No, he's actually boring because he's there all year long. He comes back, his family still lives in Lansing. There's no trump card with Earvin except he's one of the rare people in sports or maybe in the world that has transcended time. You know, it doesn't matter if it's Tum Tum coming from out of the country, everybody knows Magic Johnson. I've been blessed. I mean, I'm telling you, the greatest thing that's happened to me at Michigan State is he has supported us, I mean, he flies here from LA, he did it last year, he did it the year before, he did it when I first started. He's kind of got an annual thing now where he brings his dad, it's the coolest thing there is. He sat there and when he talked to them today, I said to my assistants, they must think I had a meeting with him before and gave him all these things to say because he analyzed their team way better than I did. So it's just special for me and I think it's special for my team that a man of his stature would take the time on a regular basis. The negative is I can't use him as a trump card. The positive is, I don't need to use him as a trump card because he's there sometimes making a phone call, sometimes doing this, trying to help the players out that went here. Boy, that's special, I promise you.
Q. In the last two games for Virginia they've given up the highest shooting percentage to opponents that they've given up all year. As you watch and analyze that, is that starting on the offensive end because of the quick shots and not getting back or why do you see those numbers elevated?
COACH IZZO: I don't know. We went into Wisconsin a couple weeks ago to play there and they had the highest field goal percentage they've ever had defensively both from the 3 and the 2 since I think Bo's been there and they had us down 20. I think that happens once in a while. This tournament is all about match-ups and styles. If somebody plays a certain style and it's a little more effective in one way or another. I look at us and the last 10, 12 games, we've been very good defensively, too, but we're not rebounding the ball as well. Sometimes we had foul trouble last night my best rebounder only played 22 minutes. You look at a guy like Anderson and when he was out of the lineup, that's a big guy out of the lineup both defensively and offensively. So I don't know if there's reasons for it. I know this. There aren't many coaches around the country that wake up feeling good about going against Virginia's defense. I think it's more than just reputation. I think it's been proven over time. Now if they had a slip up here and there, took a couple quick shots, maybe the defense they're playing against gave them quick shots. Tony's got a very disciplined system, discipline doesn't mean they just hold the ball, it means they're going to get a good shot. Get it in 10 seconds, maybe it's the other team isn't as good defensively, they're getting a quicker shot. I don't know the reason, I just know this, they're awfully good defensively and we're going to have for find ways to score and that's what we're working on last night, today and tomorrow morning.
Q. This may be a little off the subject, forgive me if my memory's fuzzy but were you involved in that game with Virginia that was canceled at the Richmond Coliseum?
COACH IZZO: Pete Gillen.
Q. Has that ever happened to you any other time?
COACH IZZO: No, where I am from, an area in the UP where there's 11 months of winter it should have happened a lot of times. In all honesty, it was amazing. We were in Richmond and it got to about 65, 70 degrees there and I guess they had ice underneath, it was a hockey arena. Our guys were slipping the first half and we kind of went back and forth, we each went on runs that were significant and I was talking to Craig Littlepage, I think what he did is when they went on their run and went up on us, that's when they called the game. He was hoping that that means they won but unfortunately they didn't. But Pete and I, we both agreed on it, it was a tough situation but it was the right thing to do, definitely the right thing to do.
Q. Tom, do you have to adjust your lineup to deal with their size, do some things that you haven't done much this season?
COACH IZZO: Well, maybe a little bit but we don't have enough bodies to adjust it much. Could we play Branden at the 3, some, but we're always in trouble at the 4 and 5. I think we'll make some adjustments, we'll cover some things but I don't know if we'll make wholesale changes. And if I did, I wouldn't tell you here, to be honest. I really think for the most part when you play 35, 36 whatever games we've played now for, it's not broke, why fix it. And it's not been broke, we've been pretty solid against bigger teams, smaller teams, sometimes free throws didn't go in and we lost for different reasons. This is maybe we have an Iowa or a Maryland in our league that is very big and has big wings, they're big but they're not as linebacker stylish as Virginia's are. So maybe by halftime I'll be changing a lot of things but as it is right now we're going to go what we have. I'm sure Tony's going to go with what he has and should be a heck of a game. Hopefully it will be as good a game as I think it could be.