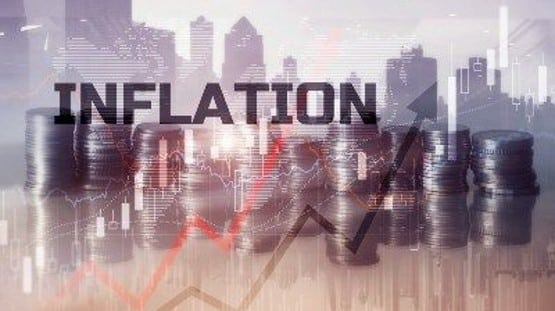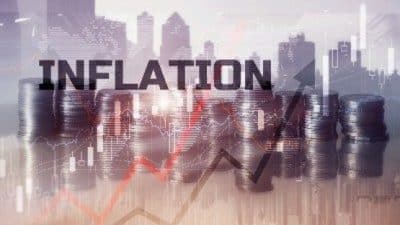 The Easter bunny will not be bringing inflation a basket full of eggs this year.
According to WalletHub's 2023 Easter Survey, nearly half of Americans observing Easter this year expect inflation to impact their celebrations.
The survey revealed that 69 percent of Americans plan to spend less this year than in 2022.
While Easter spending is expected to reach $24 billion in 2023, 28 percent of Americans who will celebrate plan to donate less this year. Forty percent have an Easter budget this year. Americans will spend $3.3 billion of that total on just candy.
Forty-one percent will stay home to celebrate compared to 35 percent in 2022.
Experts offered tips on how to celebrate Easter on a budget.
"The crucial aspect is to prepare in advance. Generally, Easter decorations can be costly. Therefore, this year, it is recommended to be innovative and craft your decorations. This activity can be enjoyable, particularly if done with your children or family. Additionally, you can make your Easter goodies such as cupcakes and cookies instead of purchasing them. Instead of hosting an expensive dinner or eating out, you can opt to have a potluck or picnic with your family and friends, which is a fun and affordable alternative," Dr. Jing Li, an assistant professor at Texas Tech University, said.
Claire Stewart, an associate professor at New York City College of Technology, said she realizes many Americans do not have time to cook, but preparing homemade foods is more economical.
"Baking is especially economical and also something that families can enjoy doing together. Or split the difference and make a cake from a cake mix, or muffins from a mix, which you still prepare, but are far less costly than sourcing from a bakery. Depending on the weather in your area, you may want to move outside and have a barbecue. Instead of roasting a leg of lamb or cooking a ham, make skewers that can be prepped and marinated the day before. Many people would not be disappointed to find no meat on the menu. Or consider serving less meat, as meat is especially expensive now," Stewart said.
Kelly Ann Way, an associate professor at the University of Arkansas, said money wasters include decorations and candy, which are the biggest expenses.
"No one is going to remember your two-foot wooden Easter bunny on the front porch welcoming you to the house. Also, candy is more expensive this year than ever. Think of alternatives like going to the dollar store or the party store and buying small trinkets to put in those eggs for the kids. For older kids, save the candy and put the dollar (or higher) in the egg. They will appreciate the cash more so than the candy, and it will save you shopping time," Way said.
Li said impulse buying during holidays is a typical waste of money.
"As individuals are often in a festive mood, they may be more inclined to spend money without proper consideration. It is essential to stick to your budget for the holiday period. Procrastinating shopping for Easter-related goods can also lead to paying higher prices," Li said.
Stewart explained how inflation will impact Easter this year.
"As we all know, grocery prices are incredibly high right now. Planning how and where you observe the holiday will need careful planning if you intend to celebrate with a meal. Create a budget, research how much meal preparation will cost, and track your expenditures," Stewart said.
Way said that food and candy are two of the biggest Easter purchases, and she expects Americans to cut back on both this year.
"Avoid dying the eggs, try getting plastic eggs and decorating them. You can shop at the dollar stores and get supplies to decorate and the plastic eggs are cheaper than you can buy a dozen real eggs. If the ham is too expensive, think of alternatives like roasting a chicken, or Cornish hens or serving a less expensive fish. I think we need to get creative with our menus this year to avoid these high food costs. Search for coupons and promotions, switch to lower-priced brands (packer's brands), and make sure to do some research on prices before you go shopping," Way said.