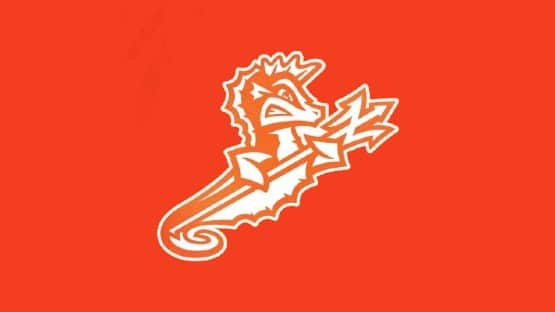 The Norfolk Tides (2-1) defeated the Durham Bulls (1-2), 7-0, on Thursday night at Harbor Park.
The Tides, the Triple-A affiliate of the Baltimore Orioles, win their sixth Governors' Cup in franchise history, their first since 1985, to advance to the Triple-A Championship.
Norfolk struck first this evening as Colton Cowser and Coby Mayo smacked back-to-back doubles in the opening frame. Mayo drove in a pair on his two-bagger, giving Norfolk the early 2-0 lead. Later in the inning, Mayo broke for home on a chopper to the third baseman, beating the throw and crediting Joey Ortiz with the RBI for the Norfolk three-run advantage.
Following a scoreless second, each of the first three Norfolk batters reached base safely to open the home half of the third. With one away, Lewin Díaz lined a ball into center to plate a run, extending the Tides lead to four.
The Norfolk starter, Cade Povich, worked around a leadoff single in the top of the fourth, finishing the frame with a strikeout. With 85 pitches under his belt, his evening on the hill came to an end, completing four shutout innings.
Top O's prospect Jackson Holliday stepped up with one out in the eighth and launched a solo home run to right field. Later in the frame, Mayo collected his fourth knock of the night by sending a ball the opposite way for a two-run jack, giving the Tides a 7-0 lead.
Nick Vespi entered out of the bullpen in the ninth and closed the door on the Bulls with a strikeout, giving the Tides the championship victory.
Norfolk advances to the Triple-A Championship to take on Oklahoma City in a one-game playoff on Saturday night with first pitch scheduled for 10 p.m. Neither team has announced a probable starter.