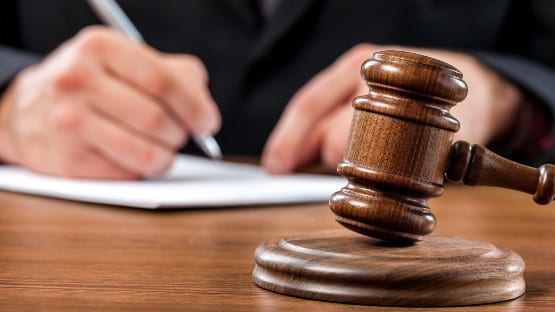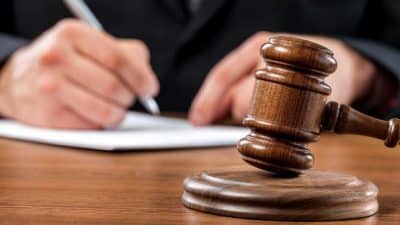 Augusta County's backlog of jury trials is likely to ease up by January of 2024, but, in the meantime, the county has another problem.
Residents are not showing up for jury duty so that cases can promptly be tried.
The situation became clear earlier this year when the lack of enough jurors meant a judge had to declare a mistrial for one case.
Augusta County Clerk of the Circuit Court R. Steven Landes said that the county sends out jury surveys during the July and August of the previous year during which jurors will be selected. Residents may be exempted if over age 70 and in poor health, if they are the sole provider or proprietor of a business or if they are the sole caregiver of a child under age 16.
A doctor's note or vacation plans can also get you exempted from jury duty.
"Those are the things that judges will allow," Landes said.
Potential jurors are pulled from Augusta County election records and Virginia Department of Motor Vehicles records. From a database of 3,500 individuals, Jury Commissioners select 200 to 400 potential jurors per quarter to serve in the county.
"The system pulls these names from that survey," Landes said. Residents selected are again notified by mail, and, if summoned, are ordered by the court to serve. "It's not an optional duty."
During the COVID-19 pandemic, jury trials were not held in the county for 18 months. Landes said that when the courthouse doors reopened "the floodgates opened" with jury trials.
"We have noticed that with that pool and the pandemic, people are being called two or three times," Landes said.
Criminal jury trials require 12 jurors and one alternate, while civil jury trials require seven or eight jurors, including an alternate. Thirty-five jurors are usually summoned per jury trial and narrowed down to 12 by attorneys.
"Sometimes, people would be excused and we didn't have a problem," Landes said.
But this year, jurors have not been showing up. When this happens, the court can send a sheriff's deputy to the juror's home or the judge can put the juror in contempt of court. Augusta County has done neither so far this year. What the county has done is judges have issued "show cause" orders for jurors, which means they must appear in court and explain why they did not show up for jury duty when requested.
The county began summoning 45 jurors per trial and now summons 50 to ensure enough jurors will show up and judges do not have to declare anymore mistrials.
According to Landes, jurors used to be compensated $30 per day for jury service, but the Virginia General Assembly recently increased the compensation to $50 per day. Either way, employers are supposed to treat an employee who is serving on jury duty as if they are performing National Guard service and still pay them their salary.
"It's a constitutional right," Landes said of serving on a jury, just as defendants have a constitutional right to a speedy trial. "It's important for the judicial process to have a jury of one's peers."
Landes hopes that educating the public about the importance of serving jury duty will ease the county's issue.
"As citizens, it's part of our job to serve on a jury. It's like voting."
However, voting is a choice every Election Day. If you are summoned for jury duty, you must serve unless you have a valid excuse.
Residents are also possibly not showing up because the General Assembly changed the law from if a defendant requests a jury trial, the jury will determine her sentence to the judge determines the sentence.
Landes said that neither the Augusta County Sheriff's Office, his office nor county judges want to issue "show cause" orders to potential jurors. If a potential juror already has vacation plans or other plans that prohibit his serving on the jury during the specified time, the county can work with the resident.
"They need to communicate with us and then we'll try to work with them," Landes said.