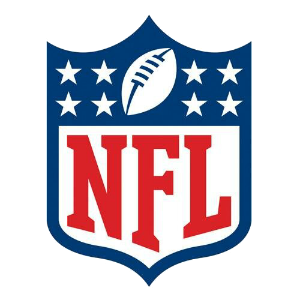 So much for the narrative that we don't like watching the NFL anymore. TV overnight ratings for Sunday's two NFL playoff games were huge.
The Dallas-Green Bay game, with a 4:40 p.m. start, averaged 48.5 million viewers, according to Nielsen, with a peak at 62.4 million at 7:45 p.m. Eastern, when the Cowboys rallied to tie the game in the final two minutes.
The 28.2 overnight rating for the game is the highest for a divisional playoff game in 20 years.
It's also the highest rating and viewer total for any TV show since Super Bowl 50 last February.
Pretty good, there, eh?
The Sunday night game with Pittsburgh and Kansas City averaged 37.1 million viewers, with a peak of 39.1 million.
That translated to a 21.9 rating, the highest for a divisional-round prime-time game.
One other set of numbers: the share. The Dallas-Green Bay game had an average 46 share, which means 46 percent of TVs in America were tuned to the game.
Yeah, wow.
The peak at 7:45 p.m. was 52 percent.
The night game averaged a 32 share, which you have to consider in the context of Sunday-night TV viewing. Broadcast networks load up Sunday nights with original programming, so there's a lot of competition for the possible eyeballs.
All that kvetching about the 8 percent decline in NFL ratings, then, is so much bunk. Give people good matchups – Dallas, Green Bay and Pittsburgh are legacy franchises – and great games, and people will watch.
Give us Jacksonville-Cleveland on a Thursday night, and, apologies to those two franchises, but … we've got better stuff to do.
Column by Chris Graham