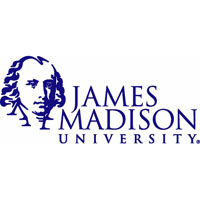 Virginia National Guard troops and vehicles will converge on JMU's Godwin Field Wednesday for a daylong hazardous materials training exercise.
The training will start at 7 a.m. and will be conducted by the 34th Civil Support Team under the command of 1994 JMU alumnus Maj. Mike Booker. Other agencies to be represented at the exercise are the Harrisonburg Fire Department, the JMU Police Department, Sentara RMH, Harrisonburg Rescue Squad and the Virginia Department of Emergency Management.
Dr. Ron Raab, a professor of integrated science and technology and a volunteer hazmat/firefighter with the Harrisonburg Fire Department, said the scenario will also play out in Shorts Hall. The scenario calls for the 34th Civil Support Team to be called in after students from Shorts Hall experience severe eye, throat and skin irritations and begin to overwhelm RMH and the local resources.
The civil support team will work with the unified command consisting of representatives from JMU Police, RMH, Harrisonburg Fire and Rescue 40.