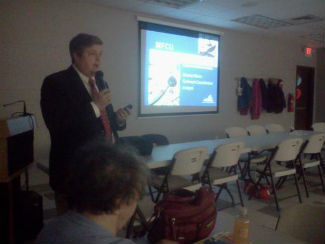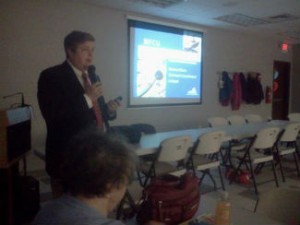 James B. (Mickey) Mixon Jr., Analyst/Community Outreach Coordinator/Medicaid Fraud Control Unit, Office of the Attorney General, spoke to 19 East Rockingham Senior Center members and one guest on April 22.
During Mr. Mixon's talk, he offered Powerpoint slides to support the information he shared. He provided an overview of Medicaid Fraud Prevention, explained his professional role and that of the Attorney General, and talked about the differences between Medicare and Medicaid.
Several ERSC members were very complimentary of Mr. Mixon's presentation and said they were very enlightened with the facts that he shared.
More online at www.EastRockinghamSeniorCenter.org.