The Commonwealth Commission on Diversity, Equity and Inclusion will hold its first meeting Tuesday, October 10, 2017 from 1-4pm in the Patrick Henry Building in Richmond.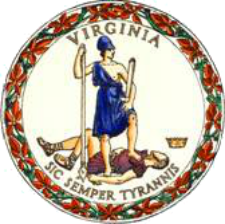 The Commission will be chaired by Rabbi Jack Moline and Chief Deputy Attorney General Cynthia Hudson.
Established by Executive Order Number 69, the Commission will identify policy changes that can be made at the state level to combat intolerance, expand opportunity for all, and make Virginia more open and inclusive to people from every walk of life. Created in the wake of the violent white supremacist events on August 11th and 12th in Charlottesville, the Commission will also examine how people become radicalized and what steps can be taken to prevent political violence in the future.
The Membership of the Commission is as follows:
Hassan M. Ahmad of Sterling, Immigration Attorney, The HMA Law Firm
Jenny B. Alexander, PhD, MSW of Roanoke, Services Program Manager, City of Roanoke Department of Social Services
Rabbi Dovid S. Asher of Richmond, Rabbi, Keneseth Beth Israel
Rosa S. Atkins, PhD of Charlottesville, Superintendent, Charlottesville City Schools
Ram Bhagat, EdD of Richmond, President of The Conciliation Project and Founder of the Richmond Youth Peace Project
Bishop Lawrence Campbell, Sr. of Danville, Pastor, Bible Way Cathedral
Tonya D. Chapman, MBA, MPA of Portsmouth, Chief of Police, Portsmouth Police Department
Carlos J. Clanton, Sr. of Norfolk, Director Resource Development & Community Engagement, HRCAP
The Honorable Rosalyn R. Dance of Petersburg, Senate of Virginia
Doron F. Ezickson of Washington DC, Regional Director, Anti-Defamation League
Shirley Ginwright of Fairfax, Chair, Fairfax County Communities of Trust
Sarah R. Gross of Richmond, President, Virginia PTA
Chavis W. Harris of Suffolk, Director Ethics, EEO & Compliance, Newport News Shipbuilding
James Hawdon of Blacksburg, Professor and Director of the Center for Peace Studies and Violence Prevention, Virginia Tech
*Cynthia Hudson of Richmond, Chief Deputy Attorney General, Virginia Office of the Attorney General
Robert B. Jamison of Virginia Beach, Coordinator of School Counseling Services, Virginia Beach City Public Schools
The Honorable Dwight C. Jones of Richmond, Senior Pastor, First Baptist Church of South Richmond, former Mayor of Richmond
The Honorable Delores L. McQuinn of Richmond, Virginia House of Delegates
The Honorable Jason S. Miyares of Virginia Beach, Virginia House of Delegates
*Rabbi Jack Moline of Alexandria, President, Interfaith Alliance
Sarah E. Ochs of Richmond, PhD Student, George Mason University Sociology Department; Volunteer Engagement Coordinator, Sacred Heart Center
Beth O'Connor, M. Ed. of Blacksburg, Executive Director, Virginia Rural Health Association
Adeola Ogunkeyede of Richmond, Legal Director for Civil Rights & Racial Justice Program at Legal Aid Justice Center
Anne Richardsonof Indian Neck, Chief of the Rappahannock Tribe
Rabbi Amy Schwartzman of Falls Church, Rabbi, Temple Rodef Shalom
Mona H. Siddiqui of Midlothian, Assistant Attorney General, Virginia Office of the Attorney General
Kathy J. Spangler of Kilmarnock, Executive Director, 2019 Commemoration, Jamestown-Yorktown Foundation
The Honorable Luke E. Torian of Prince William, Virginia House of Delegates
Robert Trent Vinson of Williamsburg, Frances L. and Edwin L. Cummings Associate Professor of History and Africana Studies, The College of William and Mary
Janet I. Warren, DSW of Charlottesville, Professor, Department of Psychiatry & Neurobehavioral Sciences, Institute of Law, Psychiatry and Public Policy at The University of Virginia
Lawrence Webb of Falls Church, Chair of the Falls Church City School Board
Jonathan C. Zur of Richmond, President & CEO, Virginia Center for Inclusive Communities
*denotes Co-Chair