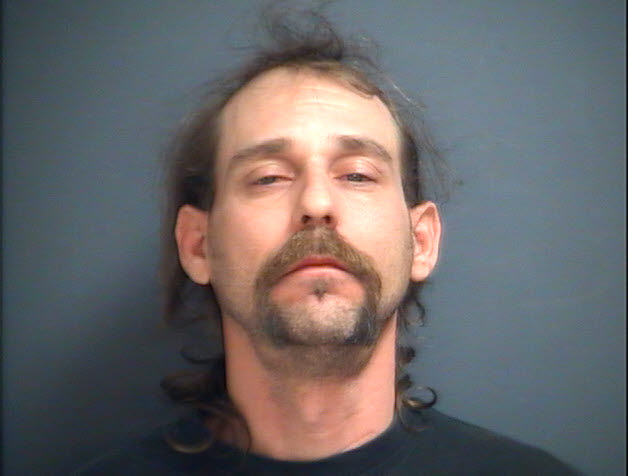 Waynesboro Police were dispatched to assist a stranded motorist who was stuck on slick roads in the 1400 block of Shenandoah Avenue, shortly after midnight Sunday morning. After arriving, an officer stood by while the vehicle owner was assisted by local residents and others in moving the vehicle up the hill and out of the roadway. Once the vehicle was safe the officer left the scene only to be summoned back a few minutes later for report of an assault involving the same individuals.
Upon arrival this time the officer discovered that a 53 year old male had been slashed with a box cutter during an altercation that had erupted after the vehicle had been moved and police had cleared the scene.
The investigation has revealed that the victim and Michael Dean Creech, 43, began arguing and suddenly went to the ground, fighting. Creech emerged on top and began slashing the other man with the box cutter. Also injured in the melee was the 52 year old owner of the vehicle that had previously been stranded, as he and others attempted to break up the fight. He sustained a cut to his hand and yet another bystander received a slash in his pants that did not break the skin.
The victim involved directly in the altercation with Creech was eventually transported to UVA where he was admitted for treatment of multiple, deep slash wounds on his torso. The other injured party was treated and released from Augusta Health for the injury to his hand.
Creech, formerly of Waynesboro and now residing in North Carolina, had left the scene prior to police arrival but was contacted later and voluntarily came to the department where he was questioned and subsequently arrested for aggravated malicious wounding. Additional charges are possible.