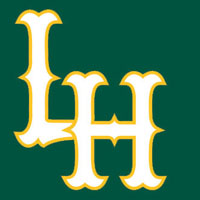 Lynchburg used a steady dose of offense to score in four of its final five at-bats, overcoming a 3-1 deficit in the process to ultimately claim a 10-7 victory over Myrtle Beach at Calvin Falwell Field Sunday night.
Kevin Ahrens and Justin Bloxom led the attack with three hits and two runs apiece. Ahrens had two doubles as part of his 3-for-4 day to give him a league-leading 24 for the season, including six in his last three games. Bloxom went 3-for-5 with his second double in as many days. Each player tallied an RBI as well.
Lynchburg (41-39) held an early 1-0 lead after a leadoff double by Ahrens and a sacrifice fly by Tyler Tewell in the second inning, but Myrtle Beach (50-28) stormed ahead with three runs in the fourth inning on four extra-base hits. Hanser Alberto hit a double and scored two batters later on a sacrifice fly by Jorge Alfaro to square the game at 1-all. Preston Beck quickly broke the tie with a solo home run to right field. Nick Vickerson and Chris Grayson hit back-to-back doubles to give the Pelicans a 3-1 advantage.
The Hillcats wasted no time responding, as they put up four runs in the bottom of the frame to take a 5-3 lead. Bloxom singled to start things off, but was still at first base with two outs. Daniel Carroll singled to extend the inning, and Blake Brown doubled home both runners. Four consecutive walks followed to Eric Garcia, Emerson Landoni, Jose Martinez and Ahrens. Brown and Garcia scored, while Martinez picked up an RBI during the sequence.
Jarett Miller struck out five and only walked one in 5.2 innings while allowing eight hits. He left the game with a 5-3 lead, but a Pelicans comeback effort eliminated his chance for the win.
Lynchburg padded its lead with one in the sixth after Brown hit a single and eventually scored on an RBI single by Ahrens. Brown went 2-for-5 with two RBIs and two runs scored in his Advanced-A debut after being promoted from Rome. Ahrens' RBI gave him a team-best 39 for the season.
In the seventh, Myrtle Beach plated four runs on only three hits against Nate Hyatt. Nick Williams had an RBI single, while Alfaro contributed an RBI double. Grayson's two-run single capped the big inning to push the Pelicans ahead, 7-6.
Just like the previous deficit, Lynchburg erased it immediately. This time, Will Skinner drew a walk, and Carroll singled to set the table for Garcia. Garcia came through with a two-run single to put the Hillcats in front for good, 8-7. Lynchburg added a pair of insurance runs in the eighth with an RBI double by Bloxom and an RBI single by Skinner.
Alex Wilson (4-2) earned the victory by tossing the final 2.1 innings of the game. He did not allow a run while striking out three. Jason Knapp (1-2) took the loss after surrendering three runs in two innings of relief.
Carroll scored twice during his 2-for-4 effort, and Martinez extended his hitting streak to eight games with a 1-for-3 performance. It marked Carroll's first multi-hit game since the All-Star Break. Martinez has now hit safely in all eight games since joining the Hillcats, hitting .419 during that span with six runs and six RBIs.
Lynchburg finished the contest with 14 hits, which accounted for the most allowed by the Pelicans this season.
Lynchburg and Myrtle Beach will conclude the three-game series Monday night at 6:05pm. Wes Parsons (4-4, 3.65) will oppose Sam Wolff (7-4, 2.94). The game will be broadcast on 97.9 The Planet, beginning with the Hillcats On-Deck Show presented by Amtrak Virginia at 6:40pm. Erik Wilson and Kyle West will have the call.