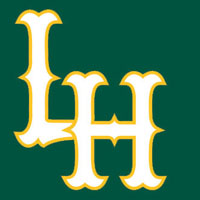 Lucas Sims
became the first
Lynchburg Hillcats
starter to complete five innings tonight on his way to first win of the season. Home runs from
Josh Elander
and
Levi Hyams
both homered as the Hillcats coasted to a 9-1 victory over the
Potomac Nationals
.
The Hillcats scored first for a third straight game. Elander blasted a two-run homer to right field that scored Jose Peraza. The second inning saw the 'Cats add another run. Tyler Tewell tripled to lead off the inning. It was the first triple for a Hillcat this season. Hyams followed with a ground out first that brought Tewell home.
The lone Nationals run scored in the second inning when Brandon Miller hit an opposite field home run of Sims. The home run was one of just two hits that Sims allowed in five innings of work.
Leading 3-1 going to the third inning, the Hillcats broke the game open with a five-run rally. They sent 10 batters to the plate and collected five hits. The inning was aided by an error that allowed Kyle Wren to reach base to lead off the frame. Highlighting the run scoring was a two-run double for Daniel Castro. Lynchburg led 8-1.
One more run scored for the Hillcats in the fifth on a solo shot for Hyams, his first of the season.
Sims (1-1) earned the win for the Hillcats. He was backed up by three relievers, Patrick Scoggin, Matt Chaffee, and Nate Hyatt, who allowed just one more hit over the final four innings. Brian Rauh (0-1) suffered the loss for the Nationals after giving up eight runs, four earned, on nine hits over 2.2 innings. He struck out three and walked none.
The Hillcats are now 4-2, sitting in first place in the Northern Division. Their win tonight clinched the series win at Potomac with the finale on tap for 10:35am Thursday morning. Right-hander Mauricio Cabrera (0-0) will take the mound for Lynchburg against righty Ronald Pena (0-0) for the Nationals. The Hillcats On-Deck Show presented by Amtrak Virginia will go on the air at10:30am.