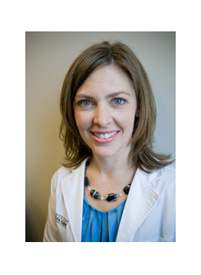 Dr. Shannon Franklin, owner of Crozet Eye Care, Optometrists, in Western Albemarle, was elected to serve as vice president of the Virginia Optometric Association at its 108th annual convention in Norfolk last month.
As vice president, Dr. Franklin will lead the operations division of VOA, which includes managing the organization's budget, personnel, legislative activities, and constitution and by-laws.
"The Virginia Optometric Association is an exemplary resource for our profession," Franklin said. "I'm honored to be going into my fifth year as a member of the Board of Trustees and look forward to my new role and responsibilities as vice president."
Prior to becoming an officer, Franklin served three years on the Board of Trustees and four years as president of the local chapter of the VOA. In 2002, she won the Vanguard Award recognizing the best and most outstanding VOA active member practicing less than eight years. In addition, Franklin currently is the Virginia coordinator for the InfantSEE program, a no-cost public health program developed by the American Optometric Association and The Vision Care Institute of Johnson & Johnson Vision Care Inc. to provide professional eye care for infants nationwide.
In 2006, she started Crozet Eye Care, Optometrists, a family practice in Western Albemarle that offers comprehensive eye exams, medical diagnosis and treatment, and a wide variety of optical solutions to patients ranging in age from infants to senior adults.
 
 
Edited by Chris Graham. Chris can be reached at [email protected].