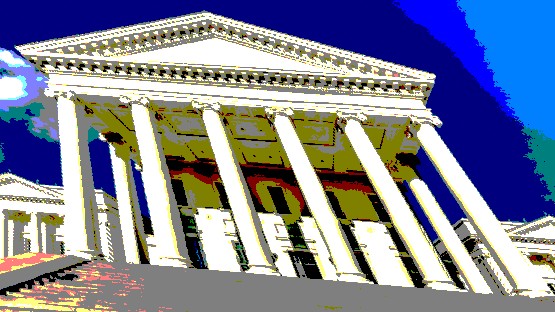 Let's take a pause and ponder the State of Virginia and its current fragile democracy.
What if we lost even one of the following Virginia's programs, policies or any of our individual freedoms because you chose to not vote on or before Election Day om Nov. 7?
You lost:
The right to vote in a free and fair election.
The freedom to make your own life choices.
The benefits of more affordable healthcare, Medicaid, SNAP, any of our state's social services programs for those in need of assistance.
Funding of our public schools, loss of our libraries, banning relevant books, and the affordability to obtain a higher education whether college or other qualifying certificates and training.
The policies and funding to build up our state's crumbling infrastructure.
Policies and programs to combat climate change.
Our constitutional rights to civil, social, and criminal judicial justice.
Virginia's moral compass for ethical and civil behaviors, empathy, and/or any of our societal values.
Vote on or before Nov. 7 because the life you want in the State of Virginia depends on it. Thinking about your vote this way may help put it in perspective: your vote could be the vote that saves Virginia's democracy.
Is your registration up to date? Early voting began on Sept. 22nd at your county/city's government center.
Or would you rather have an early ballot mailed to your home or go to your poll station on Election Day, Nov. 7th. Any questions, get answers at www.elections.virginia.gov.
If our state's democracy, your personal freedoms, and caring about Virginia's people are important to you, mark your ballot for these 2023 candidates: Jade Harris, Senate District 3, Kathy Beery, Senate District 2, and Randall Wolf, House of Delegates District 36.
Every vote counts! Your vote counts!
Letter from Beth Daisey/Waynesboro