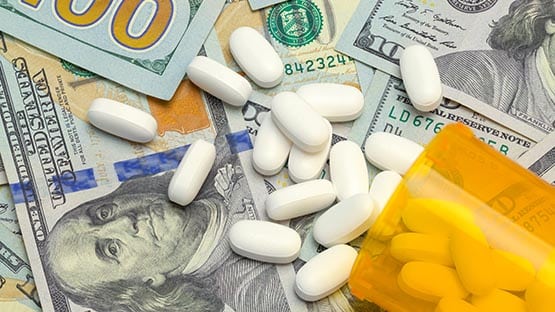 In October 2022, the Food & Drug Administration declared a shortage of ingredients necessary in the manufacture of Adderall.
A year later, the situation has not improved for Americans who are prescribed Adderall for conditions such as ADHD.
U.S. Rep. Abigail Spanberger has heard from constituents in Virginia who continue to face challenges in getting their prescriptions filled. She called on the DEA earlier this year to do more to combat the nationwide shortage. In December 2022, she encouraged the FDA and DEA to build a comprehensive federal response to protect access to the medication for all Virginians and Americans who rely on the drug.
Today, Spanberger is leading an effort to urge the Drug Enforcement Administration and the FDA to provide more answers on their work to end shortages of Attention Deficit Hyperactivity Disorder (ADHD) medications, including Adderall.
Spanberger and 14 colleagues penned a letter to DEA Administrator Anne Milgram and FDA Commissioner Robert M. Califf urging both agencies to provide more information to Congress and the American people on steps being taken to address ongoing shortages of ADHD medications. The lawmakers called on the FDA and DEA to work with manufacturers to mitigate future shortages.
"Twelve months ago, the FDA declared a shortage of Adderall due to ongoing manufacturing delays at Teva. Since then, the situation has only worsened," the letter states. "A September 2023 survey from the National Community Pharmacists Association found that 94 percent of independent community pharmacies reported experiencing shortages of Adderall or generics. Likewise, a recent survey of 10,936 caregivers and adults with ADHD found that nearly 40 percent of patients had trouble filling their prescriptions in the last year. This illustrates the dire situation we have witnessed in our districts."
The lawmakers said they appreciate efforts to remedy the shortages, but ask that more be done.
"Manufacturers and agencies alike must work together to protect patients' access to essential medications."