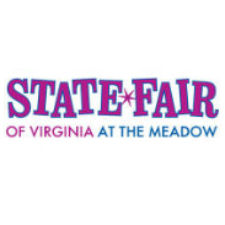 It's nearly time to get those toes a-tappin' during the State Fair of Virginia's bluegrass weekend. The weekend of Sept. 26 and 27 will feature a special salute to bluegrass music. Open and youth fiddle competitions will take place Saturday, starting at 11:30 a.m., with registration beginning at 10. After the area's best fiddlers compete for cash prizes, the bluegrass band Jackass Flats, a regional favorite, will perform.
Sunday will feature open and youth banjo competitions, with participants playing anything from old-time bluegrass tunes to Irish or county songs. The top prize for the banjo competition is a Deering banjo.
The weekend will culminate with a Sunday evening performance by the Steep Canyon Rangers. The progressive bluegrass band has performed on Austin City Limits and The Late Show with David Letterman and collaborated with comedian and banjo player Steve Martin. Local artist Harley Boone will open for them. All concerts are included with a paid fair admission.
Bluegrass music was inspired by the music of Appalachia and has been a tradition at state and county fairs for years. The first documented fiddle competition happened in 1767 in Hanover County, said Su Tarr, fiddle and banjo competition superintendent. "The State Fair looks forward to celebrating the musical tradition that was born here by promoting the live performance of traditional music of the commonwealth."
This year's State Fair of Virginia will run from Sept. 25 through Oct. 4. Information is available at StateFairVa.org.
The 2015 fair will feature nearly 400 hours of performances, about 2,500 animals, more than 10,000 competition entries, field trip groups from 270 schools and about 13,000 corn dogs.
The State Fair is held each fall at its permanent home at The Meadow Event Park in Caroline County. The fair's mission is to increase agricultural and natural resource awareness and interest through educational programs, exhibitions and competitions in a fun, family-friendly setting.