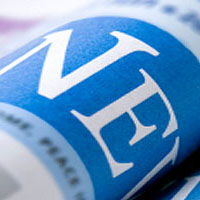 Shenandoah Riverkeeper of Potomac Riverkeeper will host the fourth annual Shenandoah Riverfest at Shenandoah River State Park on August 9th from 10 am to 4 pm.
The event is open to the public. Admission is $8 per vehicle (with unlimited passengers).
Event activities include the second annual Cardboard Boat Race, wild animal displays by Raptor Hill Falconry & Wildlife Sanctuary, live fish displays by Virginia Game Department and free Flyfishing lessons, along with canoe and inner-tube rentals provided by Front Royal Canoe & Kayak and Downriver Canoe.
Adding to the fun are some of your favorite local bands including Fiery Run, The Church Street Project, and The Dill Picklers, and delicious food vendors including Mama's Caboose, Cristina's Cafe, Norton's Italian Ice, and the South Warren Volunteer Fire Department.