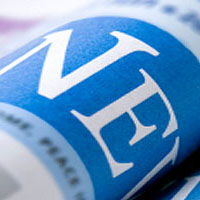 The Virginia Coalition for Immigrant Rights commented on the move by Attorney General Mark Herring, Congressmen Bobby Scott, Gerry Connolly, and Don Beyer on signing an Amicus Brief supporting the Obama administration by requesting that the Texas 5th Circuit Court lift Judge Andrew Hanen's preliminary injunction blocking the expansion of the Deferred Action for Childhood Arrivals (DACA) and the Deferred Action for Parental Accountability (DAPA).
Chairwoman Leni Gonzalez issued the following statement:
Over 85,000 Virginians qualify for expanded DACA and DAPA. VACIR is proud of the leadership Attorney General Herrings, Congressman Scott, Congressman Connolly, and Congressman Beyer are taking by supporting immigrant families. These Virginia community members have waited far too long to apply to these beneficial programs.
A single state should not monopolize a Federal Executive Order, which has national implications that reach far beyond the Texas border.
Virginia is directly affected by Judge Hanen's negligence to take into account the economic benefits, moral enlightenment, and basic community good that expanded DACA and DAPA will generate.
The Virginia Coalition for Immigrant Rights is made up of statewide and regional immigrant advocacy and service organizations. These organizations serve a widely diverse immigrant community throughout the Commonwealth of Virginia.
VACIR members are:
Virginia Coalition of Latino Organizations
NAKASEC
Virginia Interfaith Center for Public Policy
The Commonwealth Institute
LULAC
Legal Aid Justice Center
Coalition of Asian Pacific Americans of Virginia
New Virginia Majority
Tenants and Workers United
Shirlington Employment Center
We need more leaders like Attorney General Herring, Congressman Scott, Congressman Connolly, and Congressman Beyer. Their leadership on supporting undocumented Virginia families that qualify for expanded DACA and DAPA give many deserving friends, family members, and outstanding community members the ability to move forward and be part of the American Dream.