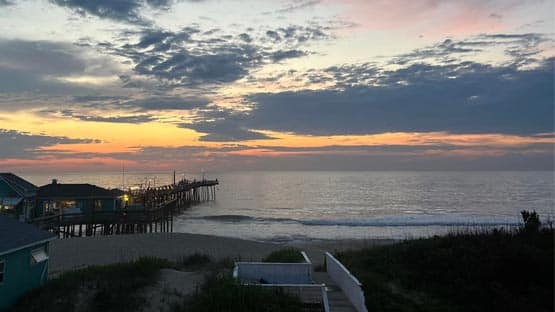 Hurricane Lee is expected to deliver large breaking waves, life-threatening rip currents and coastal flooding in the Outer Banks through the weekend.
While the storm remains off the Coast, dangerous conditions are still expected, according to Cape Hatteras National Seashore.
Cape Hatteras National Seashore warns visitors that ocean conditions this week are forecast to be dangerous along all beaches, and visitors are urged to avoid swimming in the ocean until conditions improve.
The remnants of Hurricane Idalia led to three drowning deaths in the Outer Banks over Labor Day weekend. There was also one death reported in North Topsail Beach.
Related stories
Virginia, East Coast likely to feel effects of Category 5 Hurricane Lee next week
Three days, three dead: Vacation to Outer Banks deadly due to rough waters, rip currents
Virginia Beach, Coast Guard issue warning of life-threatening rip currents