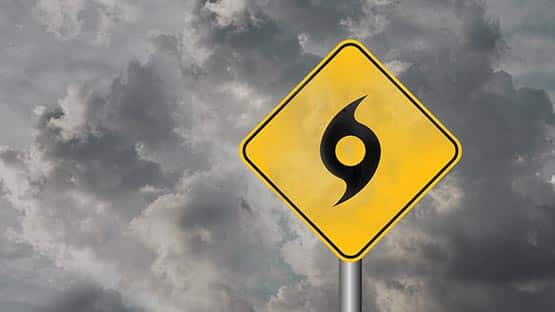 Hurricane Lee has strengthened to a Category 5 with 165 mph winds, and the intense storm will eventually track toward the United States.
The storm is predicted to cross the Atlantic Ocean with impacts in the Caribbean islands, the East Coast of the United States and Atlantic Canada.
It is the strongest hurricane in the Atlantic to date in the 2023 season.
While Hurricane Lee may stay offshore, according to an AccuWeather expert, it will still pose a significant risk for dangerous rip currents along the East Coast.
"Hurricane Lee will have an impact on the East Coast one way or another," said Tom Kines, a senior meteorologist with AccuWeather. "Right now, the thinking is the storm will stay well offshore, but it is way too early in the game to be definitive on that."
Wave heights near the center of the storm could be "incredible," Kines said, with waves as high as 50-75 feet.
"Even if powerful hurricane Lee stays well offshore, it will cause at least a few days of rough surf, rip currents and beach erosion along the East Coast next week," Kines said. "Another rough week for beach goers."
The aftermath of Hurricane Idalia, which came onshore in Florida as a Category 3 storm, caused dangerous rip currents and rough waters. In North Carolina, four people died along the Coast over Labor Day weekend: three in the Outer Banks and one at North Topsail Beach. Additional drowning deaths were reported in Florida, Maryland and New Jersey.
"There is no doubt Lee will be an extremely dangerous storm," Kines said.