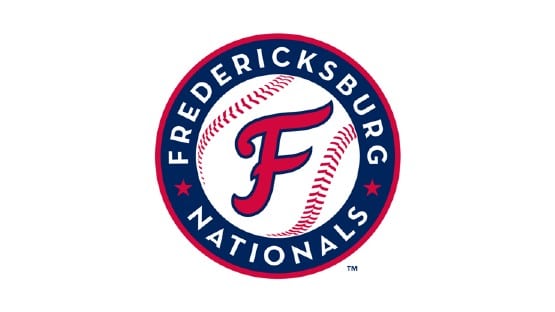 The Fredericksburg Nationals picked up their fifth win in a row in a 6-1 defeat of the Charleston Riverdogs on Thursday.
Charleston, the Low-A affiliate of the Tampa Bay Rays, did take an early lead in the top of the first. Xavier Isaac laced a one-out single, then Dominic Keegan reached on an E6. Cooper Kinney followed by grounding into a fielder's choice at third base, but then a wild throw to first allowed Keegan to score from second base.
But in the bottom of the frame, Daylen Lile walked and stole second base, and Elijah Green walked behind Lile. Brady House bounced into a 6-4-3 double play that pushed Lile to third base. Murphy Stehly then reached on an infield single to the right side, which allowed Lile to score and tie the game at 1-1.
Bryan Caceres put up a zero in the top of the second. In the home half, Branden Boissiere and Armando Cruz each worked walks. With one out now, Wilmer Perez doubled into the left-center field gap to bring Boissiere around, and put the Freddies ahead 2-1. Later in the inning, Lile launched a towering three-run home run to left field to make it 5-1 Fredericksburg.
That was plenty of cushion for Caceres, who cruised from there. The righty allowed just one unearned run in his five innings of work, and Brad Lord succeeded him with three more scoreless frames.
Lile drove in his fourth run of the game in the seventh inning, then Matt Merrill closed it out with a scoreless ninth inning.
Caceres improved to 3-0 this year, while Jonny Cuevas fell to 2-5.
The 6-1 win brought Fredericksburg back to .500, after sitting at 12 games under on May 24th.
On Friday night, Luke Young makes his second start for the Freddies, against Yoniel Curet at 7:05 p.m..