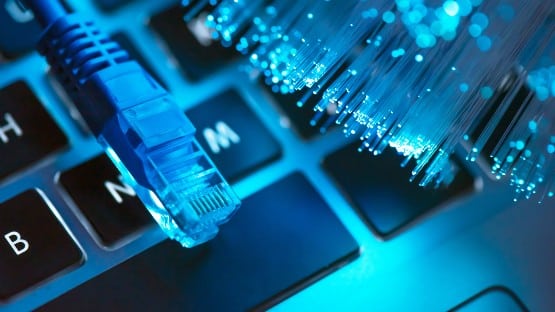 The Bipartisan Infrastructure Law expanded eligibility for the "Affordable Connectivity Program" to more than 1.9 million Virginians.
A group of 44 Democrats and Republicans, including U.S. Rep. Abigail Spanberger of Virginia, are encouraging congressional leadership to invest in the key discount program which allows access to high-speed internet for more Virginia families.
The Affordable Connectivity Program (ACP), provided by the Federal Communications Commission (FCC), allows for a discount of up to $30 per month toward high-speed internet services for eligible households.
The lawmakers sent a letter to U.S. House Speaker Kevin McCarthy, U.S. Senate Majority Leader Chuck Schumer, U.S. House Minority Leader Hakeem Jeffries and U.S. Senate Minority Leader Mitch McConnell, calling for Congress to prioritize extending ACP funding. The letter highlights that one in five American households lack reliable access to broadband internet, making programs like the ACP vital. Additionally, the group highlighted the program's bipartisan support and high-enrollment — with 40 percent of eligible households in the United States relying on ACP funding to maintain high-speed internet access.
"In the twenty-first century, broadband connectivity is essential to maximizing educational opportunities, stimulating economic growth, lowering health care costs, investing in a skilled workforce, and connecting individuals with their loved ones. We saw during the pandemic how critical broadband access is to everything, from getting an education to health care to telemedicine to working from home," the lawmakers wrote. "We cannot afford to let millions of Americans lose access to broadband. If funding for ACP is not extended, it would not only put the program's success at risk, but also impede the progress of other federal broadband investments and initiatives."
The letter goes on to encourage leadership "to prioritize the extension of funding for the Affordable Connectivity Program in the upcoming government appropriations bill. Failure to extend funding would not only leave millions of families without access to the internet but also hinder our long-term competitiveness as a nation."
The letter is also signed by U.S. Reps. Brian Fitzpatrick of Pennsylvania and Josh Gottheimer of New Jersey.