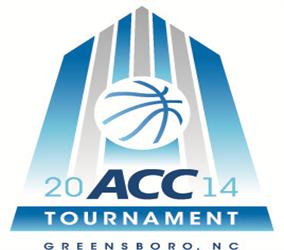 The news in Greensboro today has to do with the reports that the ACC is supposedly close to finalizing a deal to include the Barclays Center in Brooklyn in its rotation for future ACC Tournament play, beginning as early as 2017.
An editor somewhere out there assigned a reporter to ask each coach in his postgame press conference about the news, as if coaches focused on playing in this year's ACC Tournament are supposed to have an informed opinion on news that isn't even confirmed yet.
Gotta love the response that North Carolina coach Roy Williams gave in response to the dumb question at his postgame presser.
"Frankly, my dear … I know that's an improper answer but, I mean, we just got our butts kicked, and we got to get ready for the NCAA Tournament," Williams said. "Frankly, my dear, I don't give a blankety blank where the hell they put it. If they put it in Siberia, I'm going to try to go play. If they put it in Owen High School in Black Mountain, Swannanoa Valley, I'm going to try our best to go out and play. I know that's not the answer you wanted but you got to remember I'm an old guy up here and we just our butts kicked."
Actually, coach, might not be the answer that the reporter who asked it wanted, but it's one that the rest of us can appreciate.