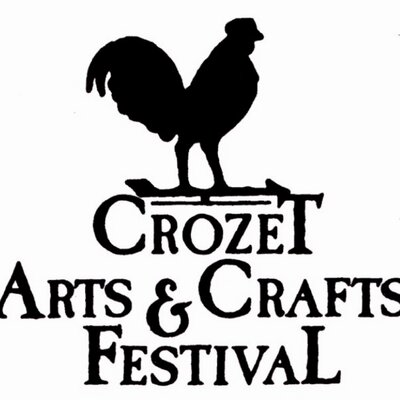 Calling all metalworkers, wood sculptors, ceramicists, textile transformers, painting geniuses, and wizards of charcoal: Crozet Arts and Crafts Festivals are now accepting applications for our 2016 events.
The festivals are in search of exceptional artists, crafters and artisans to come to beautiful Crozet to connect with over 4,500 potential customers in a delightfully festive weekend celebration.
Held twice annually, once in May and once in October, these award-winning juried fine Art and Craft Festivals are celebrating 36th years in 2016. Besides hosting over 100 fine Art and Craft Exhibitors, each weekend features great food, Virginia wine and draft beer, live music, children's entertainment, and more.
Crozet is a very supportive community for the Arts Festival, which also brings in customers from nearby Charlottesville and throughout the Commonwealth.
"We get a wonderful range in our attendance," says Festival Director Amanda Polson, "Serious art buyers come to add to their collections, the Festivals are a wonderful weekend outing for families, and anyone who wants to have unique items in their home won't find a better place to shop!"
While some exhibitors return year after year (there is at least one who has attended for all of the 36 years, and still going strong) the festival is always ready to welcome new talent.
Applications are juried by a team of arts professionals who look for original designs, expert technique, and professional presentation. Artists who want to take part must apply by January 30. All information is available online at www.crozetfestival.com in the Exhibitor section.