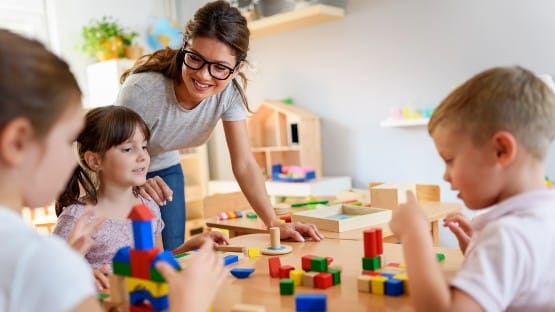 The Child Care Stabilization Act would extend vital child care funding which is set to expire at the end of September 2023.
Funding would ensure that child care providers can keep doors open and continue serving children and families in every part of the United States.
U.S. Sen. Tim Kaine of Virginia, a member of the Senate Health, Education, Labor, and Pensions (HELP) Committee, joined Sens. Patty Murray of Washington and Bernie Sanders of Vermont in introducing the legislation. Without additional funding for child care, 88,265 children in Virginia will lose child care, at least 2,861 child care workers will lose jobs, parents will lose $280 million in earnings after being forced to cut work hours or leave the workforce, and 1,383 child care programs would close.
"The lack of affordable child care in America is holding our families, workers and economy back," Kaine said. "Parents are locked out of the workforce because they can't find care for their kids. Workers who are passionate about child care are being squeezed out of their field because they can't pay their bills. If we let critical child care stabilization funding expire, things are only going to get worse. Millions of families who will otherwise lose their child care are depending on Congress passing this legislation to extend these urgently-needed funds."
Democrats in Congress delivered historic federal investments to prevent the collapse of families in the U.S. when the COVID-19 pandemic pushed an already-fragile child care industry to the edge. Funding included $24 billion for child care, which has made an enormous difference for families across the country, keeping 220,000 child care providers afloat over the last few years and saving child care slots for up to 10 million kids nationwide. The funding is set to expire on September 30, 2023.
Kaine called on President Joe Biden last month to support $16 billion in federal funding each year to prevent a national wave of child care closures. His bill would provide funding each year for the next five years to continue the successful Child Care Stabilization Grant program and prevent a potential crisis.