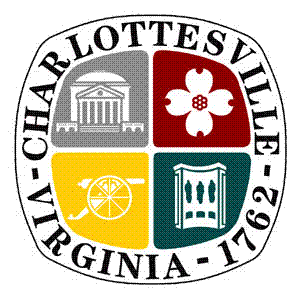 The City of Charlottesville  is one of many jurisdictions in the US to participate in The National Citizen Survey™ in 2014. Starting on Monday, October 6, postcards will be mailed to a random sample of 1,200 City of Charlottesville households.  These postcards will notify the recipient that they have been randomly chosen to receive a survey.
Surveys will be sent to the same households the week of October 13th.  These surveys will ask about the quality and usefulness of city services.  The results will be included in a final report that city officials will use to guide future strategic and financial planning and budgeting decisions.
The National Citizen Survey™ (The NCS) is sponsored by the International City/County Management Association (ICMA) in cooperation with National Research Center, Inc (NRC). The questionnaire and survey procedure were designed based on the experience of hundreds of local governments, ranging in size from small to large. Scientific sampling and weighting of the responses in each city ensure accurate and reliable results. Because each jurisdiction's survey is developed using a standard template, and many jurisdictions can be surveyed at one time, The National Citizen Survey™ is a very efficient way to measure citizen opinion.
Now in its fourteenth  year, over 250 municipalities in 44 states have enrolled in The National Citizen Survey™. This includes the following jurisdictions: Chanhassen, Duluth and Hutchinson, Minnesota, Meridian Township, Jackson County, and Novi, Michigan; Gunnison County, Jefferson County, Boulder County, Denver, Englewood and Windsor, Colorado; Montpelier, VT; Palm Springs, Long Beach, Palo Alto, Livermore, Benicia, Chula Vista and El Cerrito, California as well as San Luis Obispo and Santa Barbara counties; Scottsdale, Surprise, Chandler and Casa Grande, Arizona; Dover, DE; Dover, NH; Geneva, New York; Blacksburg, Williamsburg, Lynchburg, Albemarle County and Hanover County, Virginia; Palm Coast, Destin, Delray Beach, Oviedo, Walton, Brevard and Lee Counties, Florida; Pasadena, McAllen, Dallas and League City, Texas; Rock Hill and Mauldin, South Carolina; Asheville, North Carolina; Broken Arrow, Oklahoma; Oak Park, O'Fallon, Skokie and Peoria County, Illinois.