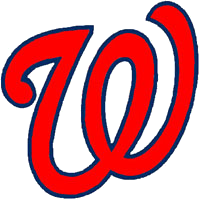 Gio Gonzalez was bad. Doug Fister was worse. The Washington Nationals are beginning to look like they're done.
Milwaukee beat up the road-weary Nats in their return to the East Coast in a 10-3 win at Nationals Park Friday night.
The loss drops Washington (60-61) to five games back of the New York Mets in the National League East.
Gonzalez (9-6, 3.98 ERA) gave up five runs, four earned, on eight hits in five innings of work, striking out five and walking two. Gonzalez has been hit hard in his past two starts, going 0-2 with an 11.74 ERA in that stretch, seeing his ERA go up from 3.50 to 3.98 in the past 11 days.
Fister went an inning and a third in relief, and gave up four runs, three earned, on four hits. Fister is 0-1 with a 6.96 ERA in the month of August.
Bryce Harper hit his 31st homer of the season, a solo shot in the sixth, and Michael A. Taylor hit his 12th, a solo shot in the seventh.