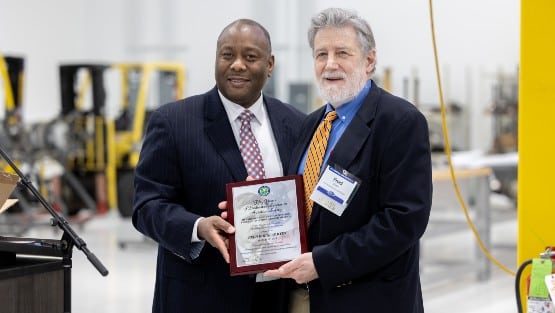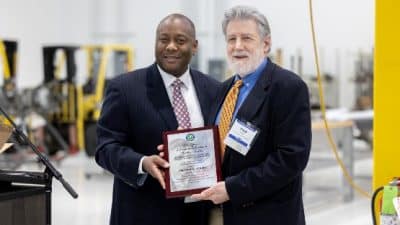 A professor at Blue Ridge Community College who started its Aviation Maintenance program has received a prestigious award from the Federal Aviation Administration.
Fred Dyen, Aviation Maintenance Program Director and professor at BRCC, has more than 50 years of service as an FAA-certified mechanic. He is the recipient of the Charles Taylor Master Mechanic Award. His name will be placed on the Roll of Honor for the award.
The award is named in honor of Charles Taylor, the first aviation mechanic in powered flight who is credited with designing and building the engine of the Wright Brothers' first successful aircraft.
"We are so proud of Dr. Dyen and of all that he has done for the aviation maintenance profession throughout his career," BRCC President Dr. John Downey said. "This award recognizes his life-long commitment to educate and train the next generation of aviation maintenance technicians."