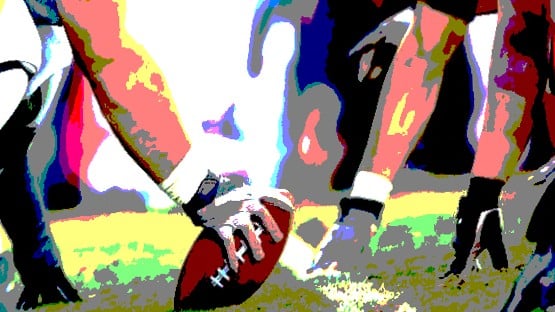 Exactly half of the ACC remains undefeated following this past weekend's play. That will all change this week as a few teams begin conference play.
It was an ACC-Big 10 showdown Saturday as the two conferences had six contests. The ACC prevailed in four of the six, as only Virginia and Virginia Tech came away with losses.
Week 3 is in the books, and now the most anticipated ACC game of the year kicks off Saturday as Florida State faces Clemson.
OK, Clemson may have dampened the hype, losing to Duke in Week 1, but Clemson has a chance to right the ship with a win in Death Valley.
FSU vs. Clemson may be the marquee matchup in the league Saturday, but a few other unbeaten teams will look to stay perfect as well.
Carolina travels to Pitt while Georgia Tech travels to Winston Salem to tangle with Wake Forest.
Here's the pecking order in the ACC after Week 3.
FSU, (3-0, 1-0 ACC) The Seminoles are just fortunate to still be undefeated. A four-touchdown favorite at Boston College, FSU was clearly looking ahead to Clemson. They hope that is all it was.
Miami, (3-0, 0-0 ACC) The Hurricanes practically had a bye on Saturday, blowing away over matched Bethune-Cookman. Another cupcake this week awaits Miami as they travel to Temple.
UNC, (3-0, 0-0 ACC) A solid performance from Tar Heel QB Drake Maye, despite two interceptions in the win over Minnesota. A better overall effort from UNC from the previous week against Appalachian State.
Duke, (3-0, 1-0 ACC) TheBlue Devils continue to impress, dominating Northwestern. Duke should go to 4-0 as they travel to UConn Saturday.
Clemson, (2-1, 0-1 ACC) The Tigers won their first matchup with a Florida team, demolishing Florida Atlantic 48-14 Saturday. FSU rolls to town next, a win for Clemson turns the season around. A loss? It won't be good for Dabo Swinney in Death Valley.
Louisville, (3-0, 1-0 ACC) The Cardinals continue to make a statement regarding hiring the right coach. Jeff Brohm's team beat Big Ten foe Indiana, and could easily be 4-0 after hosting BC this week
Syracuse, (3-0, 0-0 ACC) The Orange had an impressive road win at Purdue. Syracuse host Army next and could easily improve to 4-0.
Wake Forest, (3-0, 0-0 ACC) The Demon Deacons needed to rally past Old Dominion 27-24, as the defense looked suspect at times. WF opens league play with Georgia Tech next.
NC State, (2-1, 0-0 ACC) The Wolfpack, as expected, picked up a win beating VMI Saturday. But questions still linger about the Wolfpack offense. An intriguing game at Virginia on Friday night looms, as Brennan Armstrong returns to face his former team.
Pitt, (1-2, 0-0 ACC) No way to sugarcoat this Panther team. They are just bad now. Pitt lost the backyard brawl to West Virginia 17-6 and Panther QB Phil Jurkovec threw three interceptions.
Georgia Tech, (1-2, 0-1 ACC) The Yellow Jackets were embarrassed against Ole Miss, allowing almost 600 total yards.
Boston College, (1-2, 0-1 ACC) The Eagles move up in the rankings, despite a loss. But BC almost pulled off a shocker against FSU, and the two teams below the Eagles are, just awful.
Virginia, (0-3, 0-0 ACC) The Cavaliers fought hard against Maryland for a bit but were blown out 42-14. The defense completely fell apart against the Terrapins, and that'ssupposed to be the UVA strength. A long season awaits the Wahoo's
Virginia Tech, (1-2, 0-0 ACC) The Hokies just were awful at Rutgers. The Scarlet Knights offense is questionable, but torched VT for 35 points while running at will. Tech travels to Marshall Saturday. A loss there could make things quite desperate in Blacksburg.