Top News
Memoir puts hope, promise into life story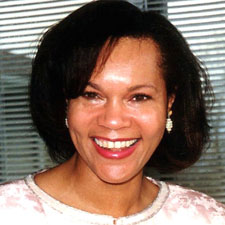 In "A Father's Love," Patricia Ford Copper takes you through a dysfunctional childhood that culminates into a tragedy.
After spending years in fear and darkness, Copper tells how she moved out of the past into a life of hope and promise. She also shares how you can do the same.
From the book:
"I forgave Virginia years ago. I forgave her for abandoning me among strangers that contributed to years of fear and insecurity. I forgave her for her actions that placed us in state care. I forgave her for the paralyzing control. I forgave her for the severe punishments and the lack of kindness. I forgave her for the damage she did to my brother and the memories that tormented him and stole his life. It was a lot do forgive, but I did it all by faith."
Copper is taking part in a book signing at the Holiday Open House on Saturday, Nov. 17, from noon-4 p.m. at 1660 S. Main St., Harrisonburg.
More online: http://pcopper.squarespace.com/