Liberty FBS move helps Flames Club break records in 2017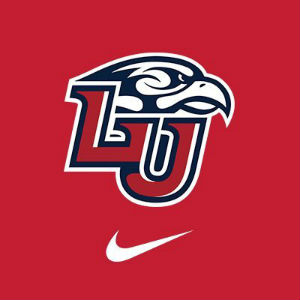 News of Liberty's move to the FBS level sparked a renewed fire in Flames Nation, including record growth in the Flames Club in 2017.
The Flames Club, the booster club organization for Liberty Athletics, experienced a 19 percent increase in membership in 2017 and a five percent increase in total contributions.
The Flames Club crossed over the 1,200 member threshold for the first time in the organization's history, finishing the year with a record 1,225 members. They also raised nearly $1.4 million dollars in total contributions during the 2017 campaign, including annual fund, legacy/capital gifts and luxury suite sales.
Growth for the Flames Club is nothing new for the organization. The Flames Club has encountered 13 straight years of consecutive growth.
Much of the Flames Club's record growth in 2017 was due in large part to the Feb. 16 announcement that the NCAA had approved a waiver allowing Liberty to enter into the two-year FBS reclassification process without an invitation to join a FBS conference.
The Flames Club also sold out of its suites at Williams Stadium and the Liberty Baseball Stadium during the 2017 campaign. The Flames Club has enjoyed a 99 percent occupancy rate in its suites at these two facilities since they opened in 2010 and 2013, respectively.
Flames Nation support was also felt in the Vines Center in 2017. The Flames Club sold out of courtside seating for all home men's basketball games for the first time.
Growth in the Flames Club has allowed the organization to expand its staff. Last year, the Flames Club hired Liberty alumni Mike Hagen (Assistant AD/Director of Major Gifts) and Adam Goodwin (Director of Alumni Relations for Athletics) to assist in the future growth of the club.
With the Flames' first season at the FBS level on the horizon, the Flames Club has planned new and improved membership privileges for seating, parking and pregame dining options for its members for the upcoming football season.
Fans can support Liberty Football and enjoy special game-day privileges by joining the Flames Club. The Flames Club exists to underwrite Liberty Athletics' three-fold mission to train Champions for Christ, provide a world-class student-athlete experience and achieve victory with integrity.
Flames Club membership starts at just $60 and members can enjoy preferred parking, seating and pregame hospitality benefits, based upon membership level. All seats at Williams Stadium other than general admission bleacher seats require membership in the Flames Club.
For more information about red reserved bench-back seats, blue premium chair-back seats, club seats or future loge box seats, call 434-582-CLUB (2582), email [email protected], or visit www.LibertyFlames.com/FlamesClub.