VMI Baseball: Huge rally lifts Keydets to 11-10 win over Richmond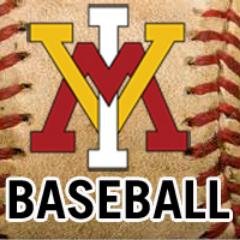 The VMI baseball team rallied from a 10-4 deficit Tuesday night against visiting Richmond University to score an 11-10 11-inning victory in non-conference play.
Senior Ryan Smoot hit a sacrifice fly in the 11th to bring home Noah Cook and give VMI the come-from-behind win. Freshman lefty Will Lopez worked three scoreless innings of relief to record his second collegiate victory.
The Keydets trailed 10-4 in the eighth but scored four times to trim the lead to 10-8. Cody Warner and Smoot drew bases-loaded walks and Callen Nuccio singled to score two more. VMI came all the way back and tied the game in the ninth at 10 all. Jon Clines doubled with one out and Ryan Hatten followed with a two-run home run. The Spiders threatened in the top of the 10th inning, but centerfielder Will Knight gunned down a runner at home attempting to score the go-ahead run.
Nuccio finished with three hits and three RBI, while Loyd also had three hits, including a double. Smoot was 1-3 with two walks and two RBI. Nathan Light and Sam Ewald each threw scoreless innings out of the bullpen.
Anthony Forte was 3-4 with three runs for Richmond (18-15-1).
The Keydets (10-27) are scheduled for a Southern Conference series later this week at home against Mercer University, with games Thursday (6 p.m.), Friday (4 p.m.) and Saturday (1 p.m.).
Comments