Feedback opportunity: Pantops Master Plan Draft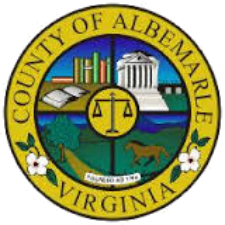 Albemarle County invites residents to review the draft plan document and provide feedback on the final draft of the Pantops Master Plan, through Monday, May 6.
The community is also invited to connect with staff to provide comments and ask questions at the following drop-in sessions:
Monday, April 22 at 6:15 pm in the Kessler Conference Room at the Martha Jefferson Hospital Outpatient Center during the monthly Pantops Community Advisory Committee meeting
Wednesday, April 24 from 9:00 – 11:00 am at the Pantops Starbucks, located 2040 Abbey Rd., Suite 105
The draft plan document incorporates a vision and recommendations for the community of Pantops covering topics of connectivity, character & land use, conservation, and implementation. The draft plan was developed with feedback from the community, stakeholders, and public officials over the past year and a half.
The Planning Commission will hold a public hearing on the draft plan on Tuesday, May 14, 2019. A public hearing to consider plan approval and adoption of the Pantops Master Plan as part of the County's Comprehensive Plan is tentatively scheduled for the Board of Supervisors on Wednesday, June 19.
About the Pantops Master Plan
A Master Plan is a planning tool used to provide long range policy direction for land use, transportation, parks and greenspace for the County's Development Areas. The plan serves as a guide for elected and public officials by establishing policies and priorities and providing the framework for evaluating development proposals. It expresses the community's vision and priorities, and describes where development should occur, while also identifying resources for protection.
Comments