Sports
Does Virginia still lack a 'Plan B'? It's not as simple as that.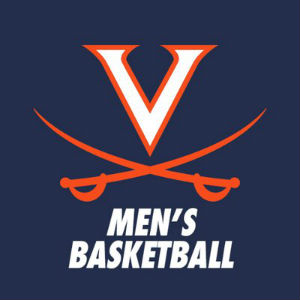 It's been the downfall of previous Virginia teams in March.
The Cavaliers don't have a "Plan B." When things go awry — when opponents are hitting those heavily contested shots and Virginia simply isn't making enough, even when they're open — the Cavaliers are doomed. And it's never more apparent than in a win-and-go-home tournament.
But it's also the reason why some people believe this is the best — and arguably the most versatile — team Tony Bennett has assembled in Charlottesville.
The Cavaliers this year have had that Plan B. There's proof in the pudding.
Virginia went 7-0 in games it led by fewer than two possessions (six points) at halftime this season, including wins over NCAA Tournament teams VCU, Virginia Tech and Louisville and bubble teams Clemson and NC State. Virginia won those seven games by an average of 6.6 points, meaning that in most cases, the Cavaliers extended their lead in the second half of what was a close game.
Of course, Virginia is better than all of those teams, but that doesn't mean they should always win all of those games, as they did. Teams have off nights — especially so in the college ranks. A 7-0 record in such games is impressive any way you look at it.
Virginia also went 3-3 this season while trailing at halftime. The Cavaliers' three losses came to Duke twice and Florida State in the ACC Tournament semifinal. More on that later.
The Cavaliers' three wins were at Louisville, at Syracuse and in the ACC Tournament semifinal against NC State — two teams that will be in the Big Dance next week and a third that certainly could join.
They won those three games by 12, 26 and 20, respectively. And that's where you saw Virginia's Plan B. In fact, you saw more than one.
At Louisville, Virginia trailed by 10 at the half. The Cardinals, in the midst of a long string of heartbreaking losses, nailed 10 three-pointers in the first half and had Virginia very much on its heels.
But the Cavaliers had a Plan B then. Mamadi Diakite and Jay Huff kept the margin reasonable with combined 18 first-half points and finished the game with 26. Tony Bennett even unveiled, for stretches, a lineup that featured both big men, something that had been essentially non-existent previously. On that day, the visitors showed that they could win with their big men: Virginia outscored Louisville 38-4 in the paint.
But they also showed the ability to win with their NBA Draft lottery-bound talent, another quality that sets this team apart from past iterations. De'Andre Hunter, saddled to the bench for much of the first half with two fouls, scored 18 of his career-high 26 in the second half. Bennett dubbed the performance "special." Virginia won going away when everything was going awry just an hour earlier.
Just over a week later, Syracuse took a 34-32 lead into the half against Virginia. The Orange dominated the paint in the first half, and Syracuse's patented, long-limbed 2-3 zone turned Virginia into a turnover machine.
But the Cavaliers had a Plan B then. Bennett went to a Diakite-Huff combo alongside his star trio of Hunter, Ty Jerome and Kyle Guy. The Cavaliers — the nation's fourth-best shooting team — knocked down an absurd 18 of 25 triples. When the Syracuse zone expanded to stop that deep-ball barrage, Diakite and Huff served as high-flying, efficient finishers at the basket.

Augusta Free Press coverage of the 2019 post-season is presented by Bear Creek. Serving Waynesboro, Charlottesville, Harrisonburg and surrounding communities, Bear Creek provides a hassle-free process to help homeowners create outdoor living spaces that bring people together. Schedule a consultation at BearCreek.co.
In Virginia's first postseason game of the year, NC State piled up forced turnovers and offensive rebounds to take a slim lead into the break. The Wolfpack defense was fast and fierce, and Virginia was sluggish.
But the Cavaliers had a Plan B then. The Wolfpack, so determined to stop Virginia's guards, over-extended their on-ball defense and were reluctant to leave the Cavaliers' shooters. So Virginia simply started finding Jack Salt on slips and dives to the rim. Salt, whose career high to that point was 12 points, had 15 in the second half and finished with 18. And Guy, the excellent three-point marksman, knocked down seven threes. Hunter, quiet for much of the game, came alive late. Virginia scored 49 points in the second half, its best-scoring half in ACC play.
Arguably the Cavaliers' best win wasn't in any of those aforementioned games. At North Carolina on Feb. 11, Virginia took a seven-point lead into halftime but fell off quickly and trailed by seven with under eight minutes to go.
But the Cavaliers had a Plan B then. Virginia put Hunter, the ACC Defensive Player of the Year, on sublime Tar Heels point guard Coby White, and Guy heated up for Virginia in a hurry. The visitors closed on a 21-6 spurt to shock the Dean Dome.
So to assert that Virginia lacks a Plan B in general would be erroneous. Throughout the season, the Cavaliers have shown they have the coaching staff to make subtle adjustments and personnel to take advantage of them. It may be a takeover from a likely top-10 NBA Draft pick, or using him to lock down an opposing team's most potent scorer. It may be using two springy big men at the same time, or using its hammering big man against more perimeter-based teams. It may be simply getting shooters to the right spots and having them hit shots. It may be something that the team is yet to discover.
That's what, in part, made Friday night's ACC semifinal loss to Florida State concerning. Virginia, with all of its normal Plan B options exhausted, couldn't find another, and that the loss came with a March date makes it all the more troubling.
Hunter is what makes this team different from an individual talent standpoint. Bennett has never had a lottery pick on his roster until this year. Virginia has leaned on him at times as a transcendent individual scorer several times this season. He's one of the few Cavaliers who looks like he can compete with a Florida State team when he gets off the bus — an area, as shallow as it may seem — that Virginia loses more than it wins, as USA Today's Dan Wolken pointed out in his column Friday.
And Hunter lived up to that billing. He gave Virginia a 43-42 lead early in the second half, the team's first lead since early in the first half.
Then he didn't shoot for the next nine minutes. Virginia was outscored 20-10 over that decisive stretch.
Of course, as Virginia has showed, there are other ways to win. The Cavaliers have good length in the form of Diakite and Huff, and those two have proven to be effective either apart or, as shown against Louisville, together. But on Friday, when Virginia needed at least one play well against Florida State's behemoth front line, neither turned in a good performance. Diakite made just one of his five attempts and was bothered by the Seminoles' big men throughout while picking up two fouls in just 13 minutes. Huff missed both of his attempts, including a drive to the rim that was smothered by Mfiondu Kabengele. Huff probably scores or at least gets fouled on that exact same drive nine times out of 10. In the seven minutes both Huff and Kabengele were on the floor, Kabengele had five points, three rebounds (two offensive) and two blocks. Simply put, the team's two crucial big man off the bench weren't good enough on either end.
"Balanced scoring, which is what they had against us, is always very tough," Bennett said. "I didn't think we were as productive or as efficient, of course, offensively. But we can talk offense all you want, sometimes that's going to come and go, you got to be able to stand in there and get the stops and if you can't do that, it's hard to be successful."
Even when Virginia moved Hunter onto David Nichols, who finished with 14 points to lead Florida State, the Seminoles guard finished with a flurry of contested jumpers, just as his team did throughout the night. Florida State made tough shot after tough shot against one of the nation's best defenses. Sometimes you tip your cap.
It's also important to remember that this Florida State team was a very different one than the team which fell down as much as 29 before losing 65-52 in Charlottesville in January. According to Leonard Hamilton's post-game press conference Friday, four of his players were either dealing with illness or injury. The status of Terance Mann, the Seminoles' second-leading scorer, was up-in-the-air until the last second, and he didn't score a single point. Phil Cofer had just returned from injury.
"Really, they outplayed us every way," Hamilton said Friday. "We weren't prepared, we hadn't really practiced, and it was just one of those games that, in college basketball it happens and the day gave us … We were pretty healthy today, and I thought it represented the progress that we have made during the season."
Like Duke — the only other team Virginia lost to this year — Florida State is long and athletic and can really get after it on the defensive end. Against teams like this, Virginia must rely on superior execution: offense run to near-perfection. The Cavaliers aren't going to win on athletic ability against those teams. And on Friday, the execution wasn't there. That's partially because of the Seminoles' length, athleticism and aggression made things difficult. But Virginia players admitted they weren't good enough themselves. There were too many missed open shots, too many turnovers and too many time the Cavaliers didn't adjust well to pressure. In the first meeting, Virginia's regulars had just five turnovers. They had eight Friday, in a tournament setting where each individual possession is exceptionally important.
When the Cavaliers' execution and secondary options didn't work, they became frazzled. The best example was Guy, who, one day after saying, "Calm is contagious," tried an out-of-control full length drive that went out of bounds as the Florida State lead grew. If calm is contagious, no one on Virginia caught it Friday. The players will have a week to make sure they do stay calm, should another late-game scenario such as this one arise. They've done it before.
Credit Florida State, which has the depth, skill and experience to make another deep NCAA Tournament run. The Seminoles made the adjustments they needed to, shot the ball efficiently and took Virginia out of its comfort zone. When the Cavaliers tried to use the secondary strategies that carried them to some key wins throughout a phenomenally successful regular season, the Seminoles had answers.
Going forward, Virginia will need to execute better. If it doesn't, it will need its "Plan B" to be better than it was on Friday.
This team can out-execute opponents or, as seen throughout the season, find other ways to win. That's what makes it as capable, if not more capable, than previous Cavaliers teams. But if neither happens, well, Virginia has seen that before.
Story by Zach Pereles