Do we need to do a Bubble Watch for Virginia Tech?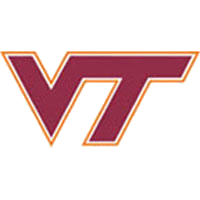 Virginia Tech had almost certainly already punched its Big Dance ticket before its come-from-way-ahead loss to Notre Dame in the ACC Tournament, right?
I mean, I thought so. The Hokies (21-11) won at #1 Virginia, and beat a potential #1 seed, Duke, and a possible #2 seed, North Carolina, at home, among their 10 ACC wins.
Tech's RPI going into Wednesday night was a not-exactly robust 47, but that's in the same area code as other likely ACC Big Dance entrants Louisville (46) and NC State (52), and a bit ahead of where Notre Dame was (65) at the start of play on Wednesday.
And the Hokies' record in Quadrant 1 (5-7) and Quadrant 2 (4-3) games is also more than favorable in comparison with their peers.
(Louisville, for instance, is 3-10 in Q1 and 2-2 in Q2. Maybe that bid isn't quite sealed up there for the Cardinals, come to think of it.)
What will not reflect favorably in the NCAA Tournament Selection Committee war room is the Hokies' god-awful nonconference strength of schedule – ranked 326th in the official NCAA rendering, as low as 344th in the KenPom.com calculations.
We've seen Tech teams that seemed NCAA locks punished for awful nonconference schedules – the 2010 team, for instance, was 23-8 overall and finished 10-6 in the ACC in the regular season, and a 50 RPI, but a nonconference SOS of 336 had them out of the field, and the 2011 team was left out after going 21-11 with 11 ACC wins (including the ACC Tournament) and a 158 nonconference SOS.
That all having been said, nonconference SOS is but one component to the overall resume. The quality wins, the 10-10 record against Q1 and Q2, the RPI, all taken together, get Virginia Tech into the field, as an 8, 9, at worst a 10 seed.
That doesn't mean Tech fans won't be sweating a little on Selection Sunday, but that's more past anxieties talking than anything else.
Story by Chris Graham