Polygon (MATIC) started 2023 off on a good foot. It was on a steady rise to start the year, and reached a high of $1.5426 on February 17. From there, though, it started on a downward trend that hasn't stopped. As of April 13, it had dropped all the way to $1.13, representing a 27% drop.
MATIC has experienced some slight daily price bumps over the last week or so, but the Polygon price has waned significantly after a hot start to the year. Polygon is a scaling solution for the Ethereum blockchain, seeking to provide cheaper and faster transactions by using Layer 2 sidechains. It's a novel concept that was catching on with investors for a while there, but many have turned their attention away from that and to other crypto projects based on the main Ethereum blockchain.
One of those new projects is DeeLance (DLANCE), a freelancing and recruitment platform that's based on blockchain technology. The decentralized platform is revolutionizing how freelancers connect with potential employers, and investors are certainly taking notice. In a short period of time in presale, DeeLance has already raised more than $120,000.
Below, we'll dive into why DeeLance is such a great buy, especially compared to Polygon, and why you need to purchase it now before price increases occur in the presale.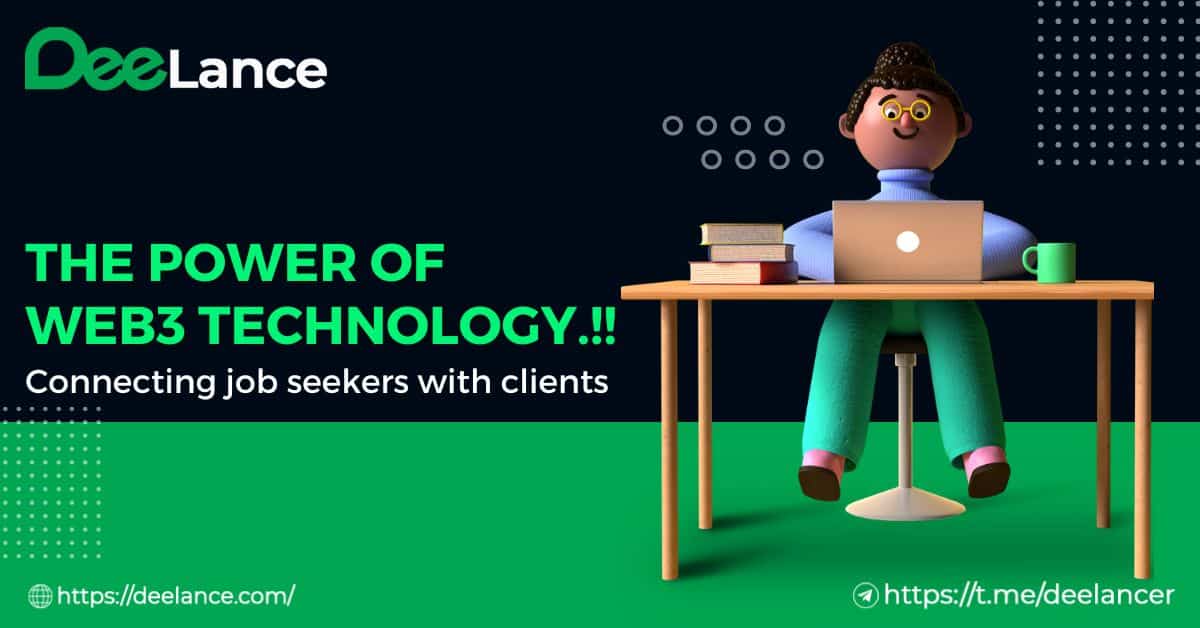 DeeLance is a Platform That People Use
A big differentiating factor between DeeLance and Polygon is the fact that DeeLance is a platform that people will use. Since the freelancing industry and gig economy are becoming such huge players in the future of work, the DeeLance platform is likely to be used by people all across the world to find work (freelancers) and find people to hire (businesses).
Because of that, the $DLANCE utility token that will be the central currency of the platform will be in continued use, which will ultimately result in it soaring in value. Contrast that with Polygon, which doesn't have a lot of use cases since the blockchain isn't going to be used as much as the DeeLance platform will.
The key to long-term success of any cryptocurrency is whether people will use it or not for the long haul. If it's just a coin like Bitcoin, then it has to be in high demand as a token that people will use to pay for things. If it's a Play-to-Earn game, then it has to consistently attract enough gamers who love to play it and will invest in it.
In the case of Polygon and DeeLance, there have to be enough users who consistently use it if the token is going to be in demand. That's definitely the case for DeeLance, but not so much for Polygon.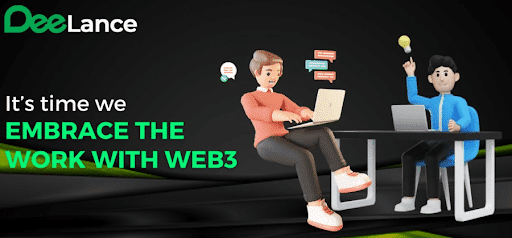 DeeLance is a Game-Changer While Polygon is Obsolete
When Polygon first started, investors everywhere were attracted to it because of how well it cut down on transaction speed and costs on the Ethereum blockchain. That was a major concern of Ethereum at the time, which is why Polygon was able to carve a niche out for itself.
That changed dramatically, though, when Ethereum went through The Merge last fall. That changeover for how transactions are verified significantly reduced the transaction speed and cost on the Ethereum main blockchain, which sort of made secondary Layer 2 solutions like Polygon obsolete.
DeeLance, meanwhile, is anything but obsolete. In fact, it's a true game-changer in the freelancing industry. Compared to some of the other similar sites out there that are based on Web2, DeeLance offers significantly lower fees for both clients and freelancers. It offers an efficient escrow system. And it pays out instantly in cryptocurrency.
These are just a few of the factors that are likely to attract freelancers from some of the other platforms onto DeeLance. If you look at it that way, it's DeeLance's competition that is becoming obsolete, instead of like Polygon, which itself is becoming obsolete.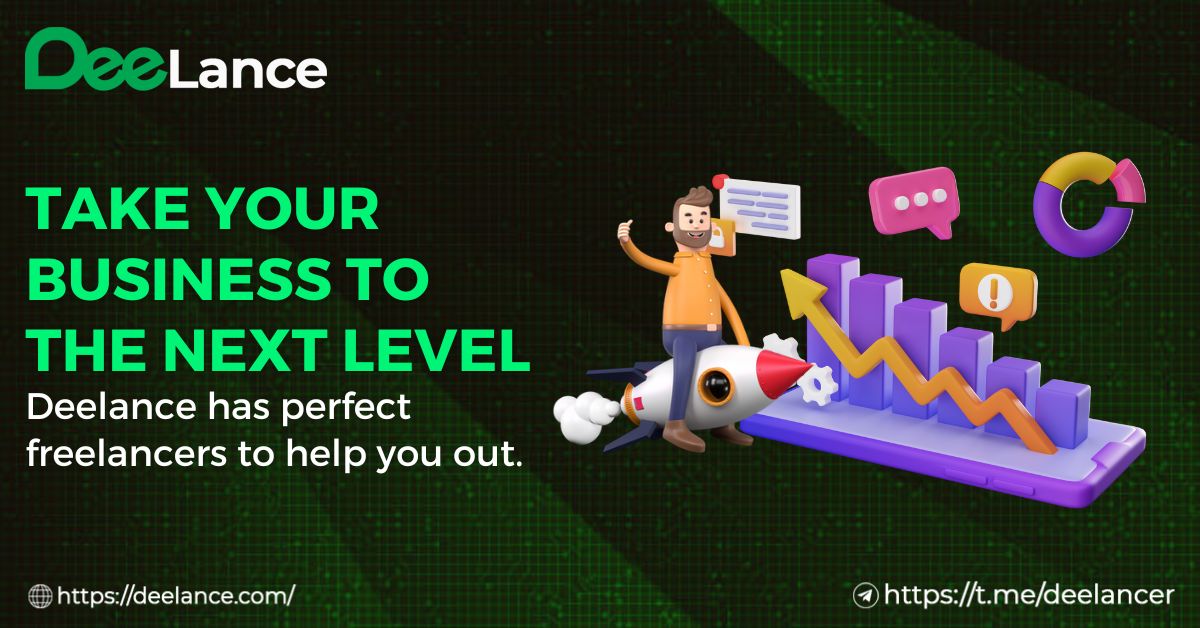 DeeLance is Diverse
Beyond just the actual freelancing platform where businesses can post jobs that people can apply to, DeeLance is providing a diverse set of offerings as well. This is very different from Polygon, which is singularly focused.
One of the main offerings of DeeLance is an entire metaverse environment, where freelancers can get their own office to become powerful workers, and buyers can interact with them to have a discussion through voice or video conference calls in the meeting room.
In this way, DeeLance is serving as an all-around recruitment and work platform, more than just a website to connect job seekers with job posters. The platform is truly looking to make working easier for people who freelance as a career by connecting them to people who need the skills they provide.
Users on DeeLance can own virtual land to create immersive freelancing experiences. All of this is run on the $DLANCE token, too, which is why the new crypto project is forecast to to explode in value over time.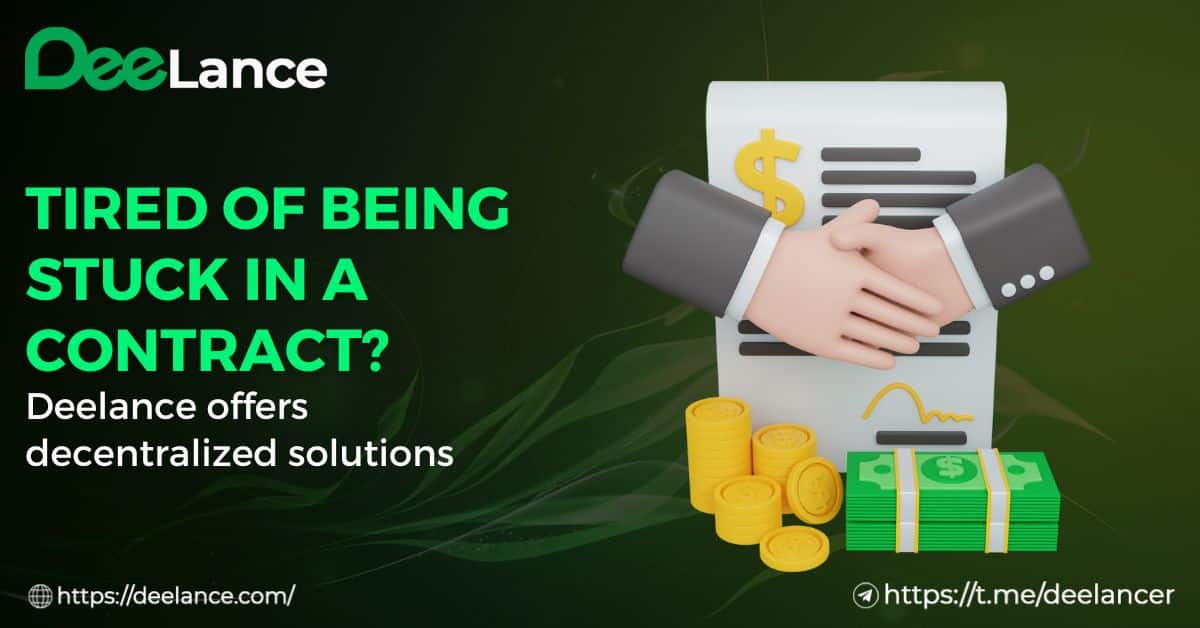 Buy DeeLance Now While the Price is Still Low
Polygon at one time was a very promising crypto project. There was a big need for quicker and cheaper transactions on the Ethereum blockchain, so MATIC's Layer 2 solution was great for scaling. 
However, after Ethereum went through its Merge, reducing transaction price and speed on the main blockchain, it essentially has made Polygon obsolete. While investors pumped money into MATIC at the beginning of the year, that has waned quite substantially lately.
Now, it seems as though they're turning their attention to DeeLance, a freelancing and recruitment platform that is not only separating itself from crypto projects like Polygon but also existing Web2 freelancing platforms already on the market. This can be seen in the fact that DeeLance has raised more than $120,000 in its early stages of presale.
If you want to get in on the ground level of this amazing new crypto project, you need to act now before it's too late. Each successive presale stage comes with a price increase, which of course cuts into your potential returns and profits.
So, hurry and buy DeeLance now before this presale stage ends in a little more than three days.