Reuters reports that on Tuesday, the U.S. Court of Appeals for the District of Columbia ruled that the SEC (Securities and Exchange Commission) erroneously denied the application from Grayscale Investments, a crypto asset manager. The application sought approval for an exchange-traded fund (ETF) linked to the price of Bitcoin, marking a significant legal precedent.
This legal battle garnered significant attention from both the cryptocurrency and asset management sectors. These industries have persistently sought SEC approval for a Bitcoin ETF, aiming to provide investors with exposure to the world's largest cryptocurrency, Bitcoin, without requiring direct ownership. The concern raised by the SEC pertains to the susceptibility of spot Bitcoin ETFs to potential manipulation.
This decision has now impacted the price of Ethereum, besides Bitcoin, but it will surely have an enormous impact on the other cryptos, too. Investors will surely benefit from Launchpad XYZ's crypto price prediction feature because it will help in the decision-making process. Here is why this platform will be irreplaceable after Grayscale's SEC victory!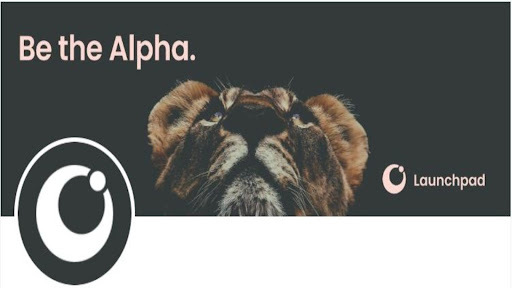 Empowering Crypto Enthusiasts: Launchpad XYZ's Innovative Dual Suites for Success
Launchpad XYZ is on a mission to provide comprehensive support for newcomers and crypto experts. To achieve this, the team behind this platform is developing two distinct suites tailored to cater to different needs. The first suite, Trading Edge, aims to equip traders with valuable market insights, news updates, and effective strategies. This suite is designed to give traders an edge in the dynamic crypto landscape. Central to this feature is AI trading, which leverages data-driven insights to provide a competitive advantage.
The second suite, named "Alpha," serves as an educational hub. Here, users will find guidance on how to harness the full potential of various opportunities presented by Web3 technologies. The educational hub is surely what the investors need now, keeping in mind that the increasing number of people is getting attracted to crypto investing. 
In order to fund their ambitious project, Launchpad XYZ has initiated a presale of their native token, LPX. The response has been overwhelmingly positive, with more than $1.5 million already raised. This upcoming platform aims to simplify and demystify the often complex and daunting cryptocurrency market by integrating various features that will shed light on cryptos of interest. As the crypto market continues to evolve, platforms like Launchpad XYZ are poised to become invaluable tools for individuals seeking to participate in this transformative movement.
Simplifying the Crypto Journey with Launchpad XYZ AI-Powered Trading
Launchpad XYZ is constructing a user-friendly platform that consolidates various aspects of the Web3 ecosystem. The platform's ultimate aim is to serve as an all-in-one solution, streamlining everything from non-fungible tokens (NFTs) to play-to-earn games. Rather than navigating multiple sources, newcomers can access a centralized platform that facilitates their understanding of cryptocurrencies. Another noteworthy component is the planned introduction of a Web3 wallet, affording users the capability to hold their crypto assets securely. 
Moreover, the forthcoming trading terminal from Launchpad XYZ is generating considerable anticipation. This terminal will empower users to execute trades via the platform's decentralized exchange, and the roadmap even includes a peer-to-peer NFT exchange. With hundreds of asset pairs, the investors will enjoy significant freedom in their endeavors. 
One of the features that the investors will surely love is called Launchpad Quotient. It will analyze financial, market, and social data utilizing more than 400 data points with the goal of helping investors make decisions easier. This means that finding cryptos with the potential of price pumps in the near future will be simplified. The most important thing is that the data will be constantly refreshed and updated, which is crucial when taking into consideration that the crypto market is volatile. 
Artificial intelligence (AI) boasts a multitude of advantages and has now seamlessly integrated into the investment landscape for many individuals. Launchpad XYZ is harnessing the capabilities of AI to provide users with seamless access to the information they seek. Users no longer need to spend days brainstorming; instead, they can obtain direct and concise answers regarding their cryptocurrency investment inquiries. Furthermore, these results can be effortlessly shared across social media platforms, enabling users to gather insights and opinions from their friends and fellow investors.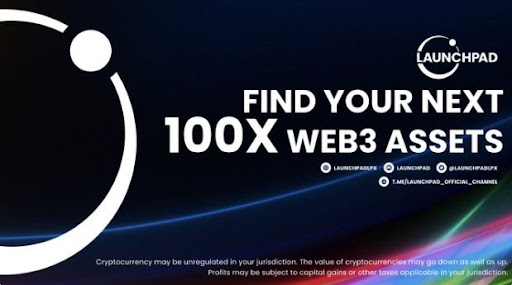 Navigating the Future: Launchpad XYZ's Exciting Roadmap Revealed
The array of valuable features mentioned earlier, integral to the Launchpad XYZ platform, can be accessed by acquiring LPX tokens. Investors can anticipate that the LPX token will soon be listed on renowned exchanges, which is expected to drive a surge in its price. 
Subsequently, the Launchpad feed, token directory, metaverse library, NFT directory, and gaming hub will be seamlessly integrated into the platform for users' enjoyment. Before the conclusion of the current year, Launchpad XYZ's team intends to introduce a decentralized exchange presale directory and provide users with learning opportunities through the Launchpad XYZ platform.
A trading terminal, AI search function, and Launchpad Quotient will be unveiled in the subsequent year. The NFT DEX and a comprehensive gaming hub will be developed after introducing these features. The roadmap of Launchpad XYZ will gradually unfold, delivering all the promised features that investors are eagerly awaiting. The extensive range of offerings underscores why participating early holds significant potential for substantial benefits.
Conclusion
The crypto market is changing fast, and if you wish to join the thousands of investors across the globe who profited from investing in the right crypto at the right time, Launchpad XYZ is the answer. With the mentioned features, every investor interested in creating and implementing the investing strategy can easily do so. Having one platform with all the features that one investor needs is the key to saving time and maximizing profit, so make sure you don't miss out on this chance while the positive effect of Grayscale's SEC victory lasts!