The reports of cinema's demise have been greatly exaggerated. Just like Mark Twain when he sent that famous Telegram, cinema is very much alive and kicking. The 'Barbeheimer' phenomenon has a lot to do with this, as the movies Barbie and Oppenheimer were released the same day and thanks to some social media hype have both done extremely well.
What does this have to do with crypto? Well, the crypto market stands out from other risk markets because of its innovation and commitment to development. We see this with the use of technology but also with how it reacts to social trends. Meme coins in particular pop up all the time because of what is in the news. Enter Cowabunga Coin (COWABUNGA).
Some Barbie-inspired minor projects have already had success on Dextools but these are more like cash grabs as there is no thought or work put in behind the scenes. Now however we have Shibbie Coin which will be the best Barbie-themed coin and Cowabunga Coin which is based on the upcoming release of Teenage Mutant Ninja Turtles: Mutant Mayhem.
The project has shown great insight by getting ahead of the curve and having its presale up and running before the launch of the movie. This makes it ideally placed to be the next big meme coin. Many experts are already predicting it could pass Pepe Coin's (PEPE) growth period back in April of this year.
This is an incredibly ambitious statement considering how much Pepe Coin achieved in such a brief period. However, there are early signs that it could follow that path. Before we get into the exact property and market conditions that could lead to Cowabunga Coin replicating the success of Pepe Coin let's look at how the latter got to its highest point and its subsequent fall.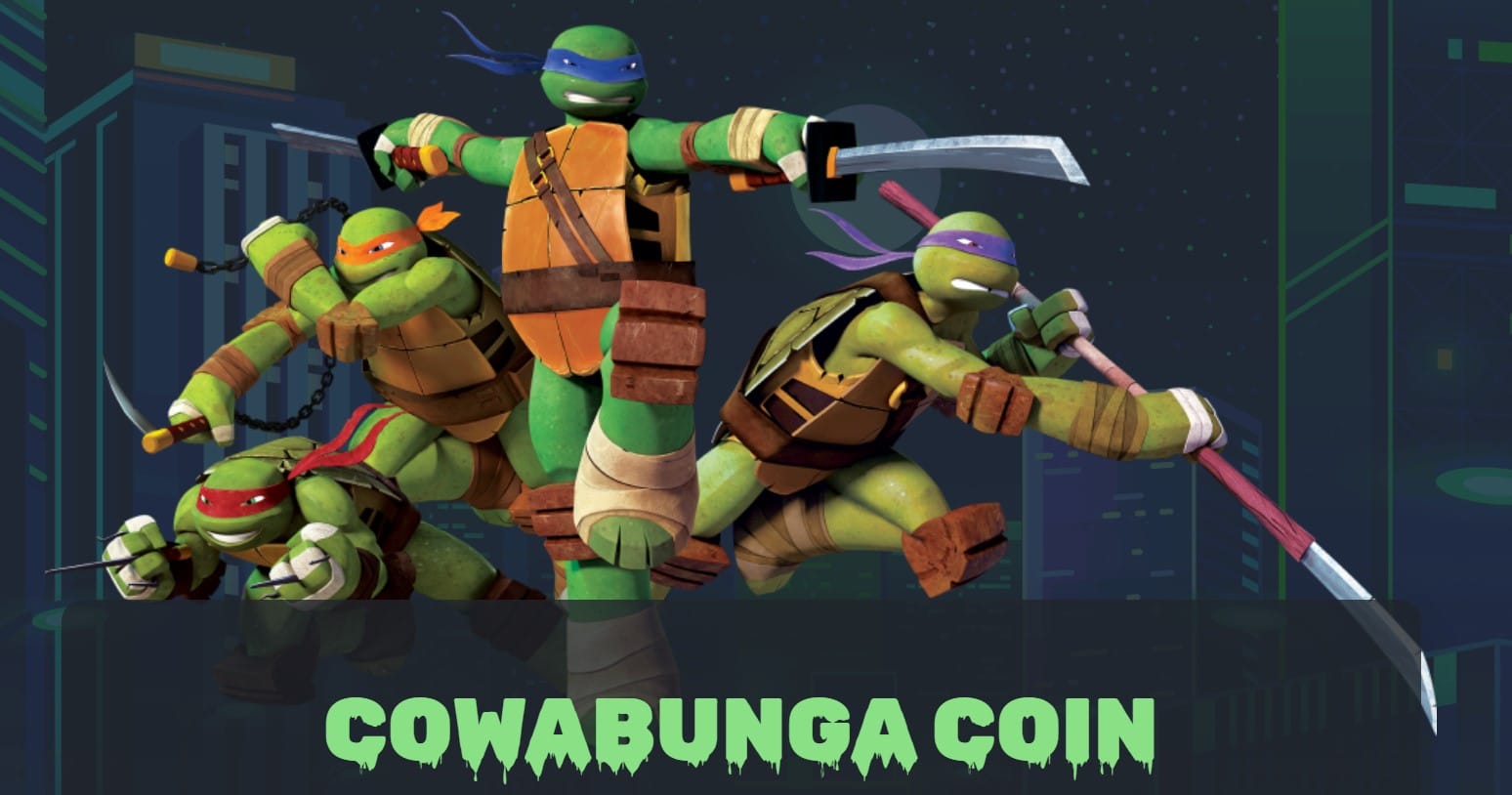 Pepe coin heading to zero, what can be learned?
The rise and subsequent fall of Pepe Coin (if it continues its downward trajectory) will certainly be discussed by crypto historians as one of the more interesting events the market has ever seen. Pepe Coin as a token was virtually unknown when suddenly in April a few whales bought up trillions of tokens. From there FOMO seemed to inflict the market as a whole and PEPE pumped by thousands of percent.
The main lure around the meme coin is how it made investors overnight millionaires. This is the crypto dream and it seemed to ignite a sort of feeling with investors that missed Pepe Coin. The meme coin market exploded as investors tried to find the next meme coin that could replicate what they had just missed out on.
Pepe Coin itself hung on and even showed brief signs of life. However, now it seems like it could be heading to zero. Its legacy remains though and it certainly helped with boosting up the meme coin market to where it is now. Pepe Coin had no utility and no real public backing but what it did have was perfect timing and that is what Cowabunga Coin might have on its side too.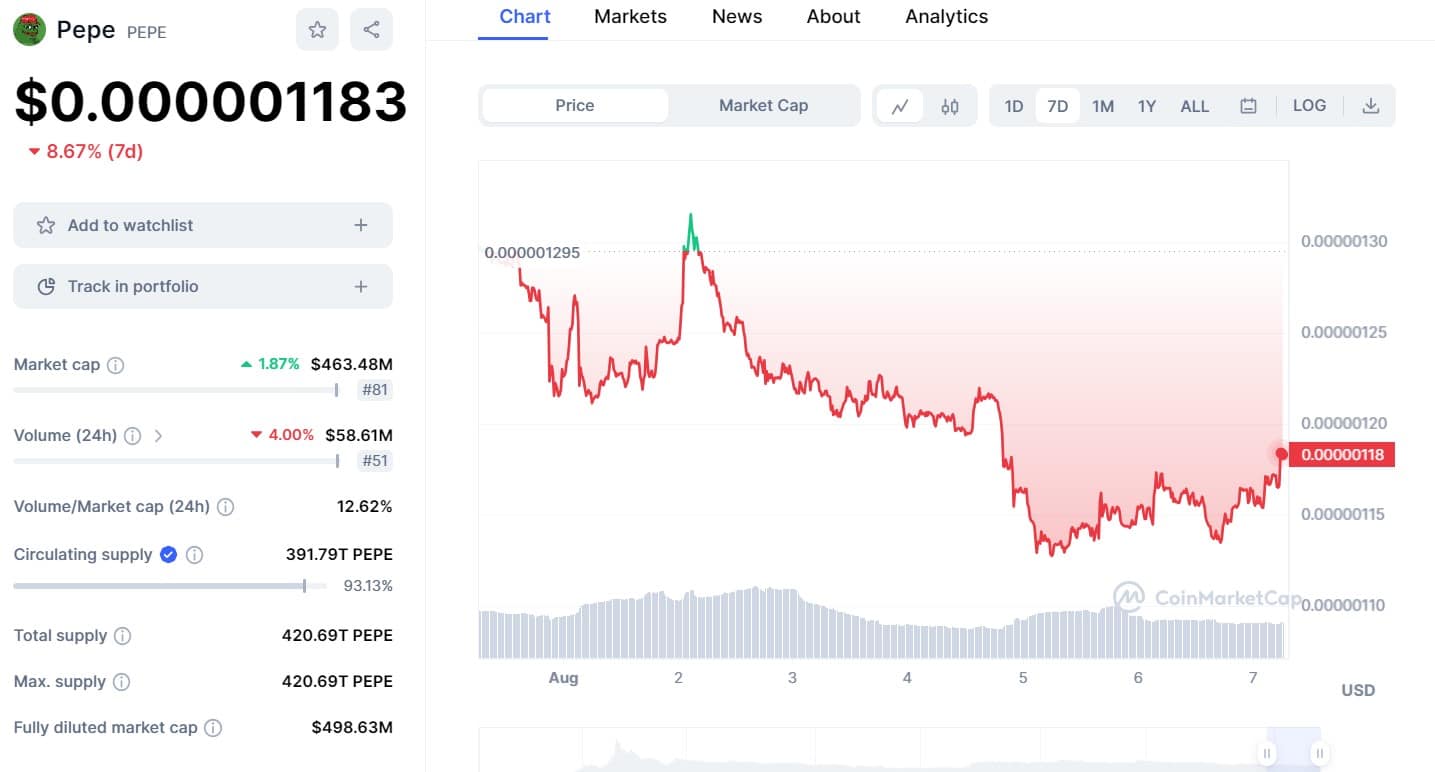 Cowabunga Coin- The potential to follow the footsteps of PEPE
As we mentioned the Cowabunga Coin is based on the upcoming release of Teenage Mutant Ninja Turtles: Mutant Mayhem. However it is more than just that it also embodies the essence of the teenage mutant ninja characters and shows this on their site. 
The tokenomics is explained using each turtle and Splinter replacement Casey Jones. The way the coins are allocated should impress investors as the fairly equal spread between presale, listings, promotion, liquidy, and partnerships ensures that the project should be impervious to rug pulls or any other sort of scam activity that can blight meme coins.
There will also be 4 billion tokens in total, one for every turtle, which is actually quite a small amount for a meme coin. For example, there are trillions of PEPE tokens in circulation. Scarcity creates value in the market and especially with meme coins. We think investors are going to love this part of the Cowabunga Coin project.
We talked early about timing so let's get more into that. The film-inspired coin might yet be the hottest trend of 2023, we don't yet as we are likely just at the start. Cowabunga Coin is the first project we are aware of that is not reactionary to a movie and has actually set out their stall before it even starts being shown in theaters.
This gives them an edge over other projects as they can build momentum in presale and take that into their future listings before the film has become dated in any way. An interesting factor that might put Cowabunga Coin into the right time right place scenario that Pepe Coin found itself is the writer and actor strikes.
Hollywood has ground to a halt with these strikes and the films being released now were finished before the strike began. The ninja turtle movie will be one of the last to be released before a baron time awaits us. This could help the meme coin greatly as it will be one of the last films in investors heads and could mean it can create a similar scenario that Pepe Coin found itself in.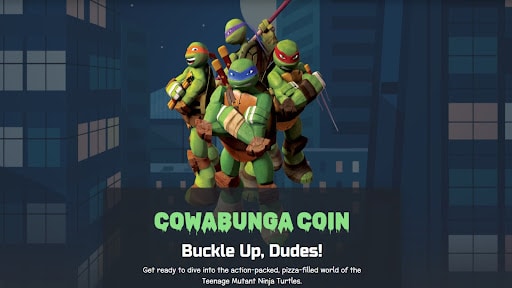 Conclusion 
We understand that it is an ambitious claim to say that any meme coin could even replicate, yet alone supersede what Pepe Coin achieved back in April. However a lot of its success was being in the right place at the right time and if we are looking for a meme coin project that has timed their launch perfectly and also might have a few things fall into place for them, then Cowabunga Coin is that project.