Recently, Ethereum, the 2nd largest cryptocurrency in terms of market cap and influence, has completed the long awaited Shapella hard fork. Right after doing so, the entire crypto market entered a state of frenzy. ETH prices went bullish, and the effects also influenced new and emerging cryptos currently in presale like Love Hate Inu (LHINU).
Love Hate Inu started its presale phase a few days ago, but in such a short time, it has raised more than $4.5 million for its native crypto, LHINU. The reason behind Love Hate Inu's growing demand and success is not entirely the current bull market.
Let's talk about the main reasons why Ethereum could cross $5,000 in 2023 while Love Hate Inu is steadily racing towards its $10 million presale goal.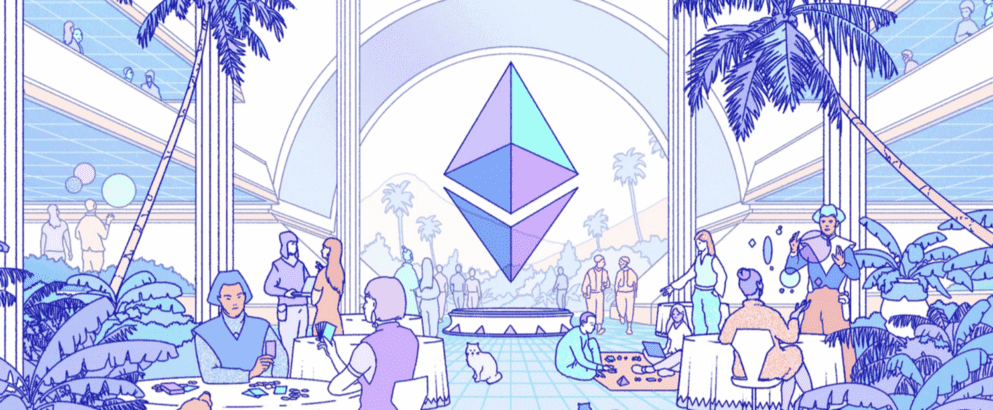 Ethereum Is Bullish After Shapella Upgrade – What It Means for New Cryptos?
If you haven't been up to date with Ethereum news, then you might have difficulty understanding why the Shapella hard fork holds so much importance. On April 12, Ethereum implemented the Shapella upgrade and caused an ETH surge at the same time.
This hard fork was planned by the community and other key decision makers of Ethereum to ultimately increase the amount of Ether stakes. Now that Ether stakes have increased, it has also resulted in a stronger consensus level.
So, at its core, the Shapella hard fork was meant as a de-risking event that allows more ETH staking. But the beauty of Ethereum climbing the charts as we speak is the effect it has on new and experienced crypto investors.
With ETH going bullish, a new and emerging crypto, i.e., Love Hate Inu, is also inching closer to a successful presale conclusion. Furthermore, the native token LHINU is an ERC-20 cryptocurrency which is derived from the Ethereum blockchain. 
These are the reasons why Ethereum could touch $5K in 2023 and also carry Love Hate Inu to new heights. But why should one buy LHINU in the first place? What does it have to offer? Let's find out below.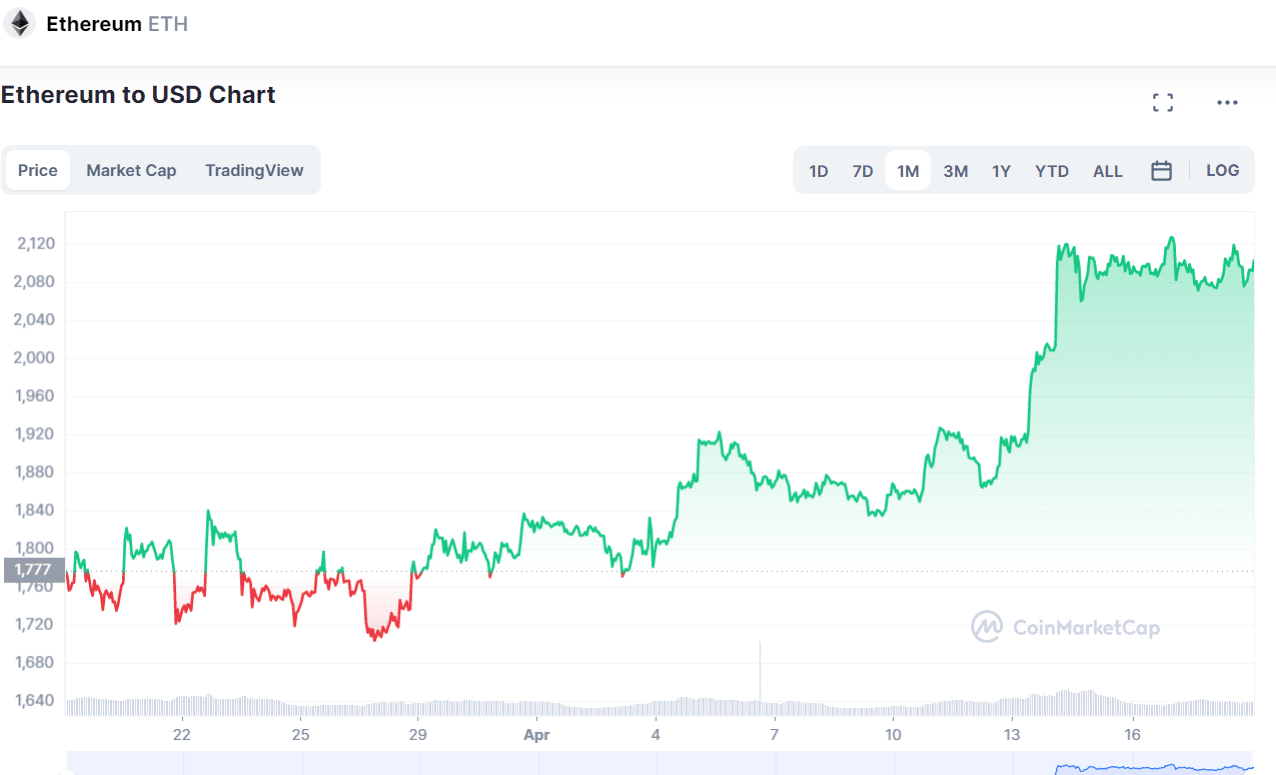 Love Hate Inu, New Vote-to-Earn Crypto Shatters Presale Record with Massive Gains
The voting and surveying sectors have been out of the reach of the blockchain for several years. 
But this several billion dollars' worth market is close to being disrupted at the hands of an emerging and unique memecoin.
Love Hate Inu is much more than just a memecoin, a class of cryptocurrencies known for being just for fun without any real use cases at all. 
Love Hate Inu is based on a unique vote-to-earn mode. With the power of blockchain, it guarantees to disrupt the survey market.
Being a vote-to-earn coin means that for the first time ever, a memecoin is giving users the opportunity to earn by voting or discussing various trending topics. 
This is the first time a crypto project is giving its community a chance to earn by being authentic.
Right after its emergence, Love Hate Inu went viral due to its unique concept and useful real-world utility, which is rare for any memecoin. 
Not even Dogecoin, the king of all memecoins, has ever released a use case, and that's the beauty of Love Hate Inu.  
Speaking of presale progress, Love Hate Inu has already become famously named as a budding success after reaching above $4.5 million. As support and funds keep pouring in on Love Hate Inu, experts and many crypto enthusiasts see a bright future ahead of its launch.
If you're still considering why you should buy LHINU when ETH is showing bullish signs, then let's take a look at the reasons why Love Hate Inu is the best memecoin to invest in right now.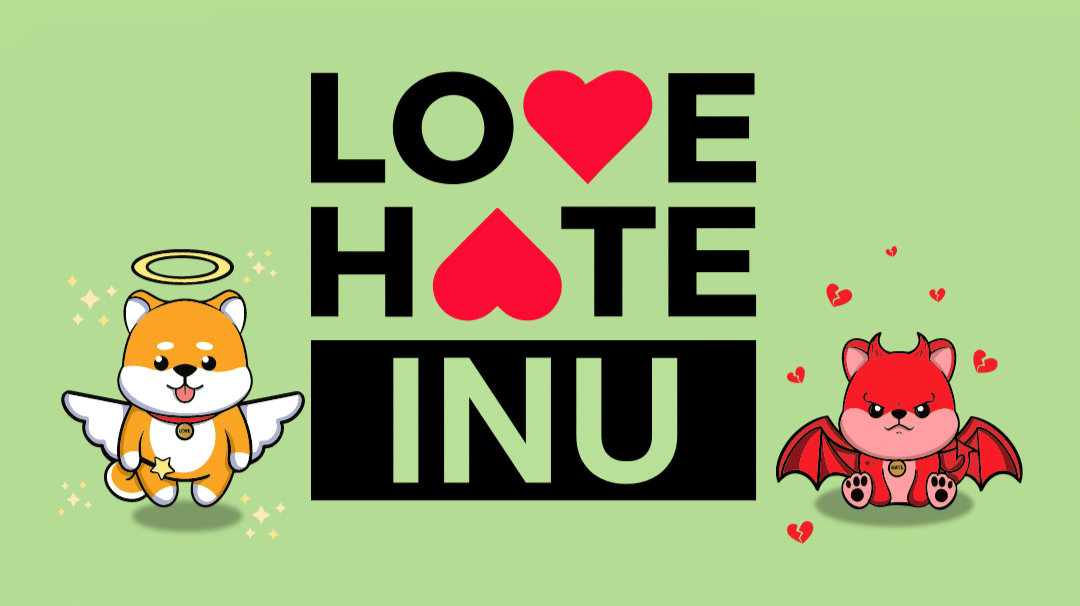 Reasons why LHINU Could Raise $10 Million by the End of 2023
Here are 4 compelling reasons to put Love Hate Inu first on your list of investment-worthy cryptos in 2023: 
Revolutionary Approach for Earning Passive Income
Cryptocurrencies gained popularity during their early phase because it offered a massive opportunity of passive income generation. But the majority of cryptos nowadays are nowhere close to that promise.
But Love Hate Inu wants to change that by becoming the first-ever memecoin with a purpose. By building its platform around voting to earn crypto rewards, LHINU is creating demand for its revolutionary approach. 
Incomparable Features of the Platform
Before Love Hate Inu, none of the hundreds of official memecoin had presented a feature-rich platform. But what brings crypto investors, enthusiasts, and other fans rushing towards Love Hate Inu is its platform.
This platform can be divided into 3 parts, which are: the user interface, vote submission, and management dashboard. By incorporating these 3 key areas, Love Hate Inu has built an accessible platform that other alternative projects lack. 
Fully audited with official roadmap
Unfortunately, the reputation of memecoins within the crypto world has always been negligible because the majority is used for market manipulation. Time and again, memecoins were deemed unsafe investments.
But Love Hate Inu comes with a promising background that is both trustworthy and accountable. This project has recently unveiled its CEO, Carl Dawkins and has completed audits that make it a safe investment.
Impressive Tokenomics and Staking Option
Without solid tokenomics, a project cannot succeed in the competitive world of crypto. But tokenomics and token utility are not the kinds of benefits you get to see in a typical memecoin.
This is why Love Hate Inu is a class apart with its native LHINU token. The best part of this token is that the project is selling over 90% of it during the presale to the general public and early investors. To build a powerful community, Love Hate Inu has ensured there will be no rug pulls, as the main team holds just 10% of LHINU. 
Due to all these reasons, it's safe to say that Love Hate Inu will rise as ETH moves towards the $5K goal.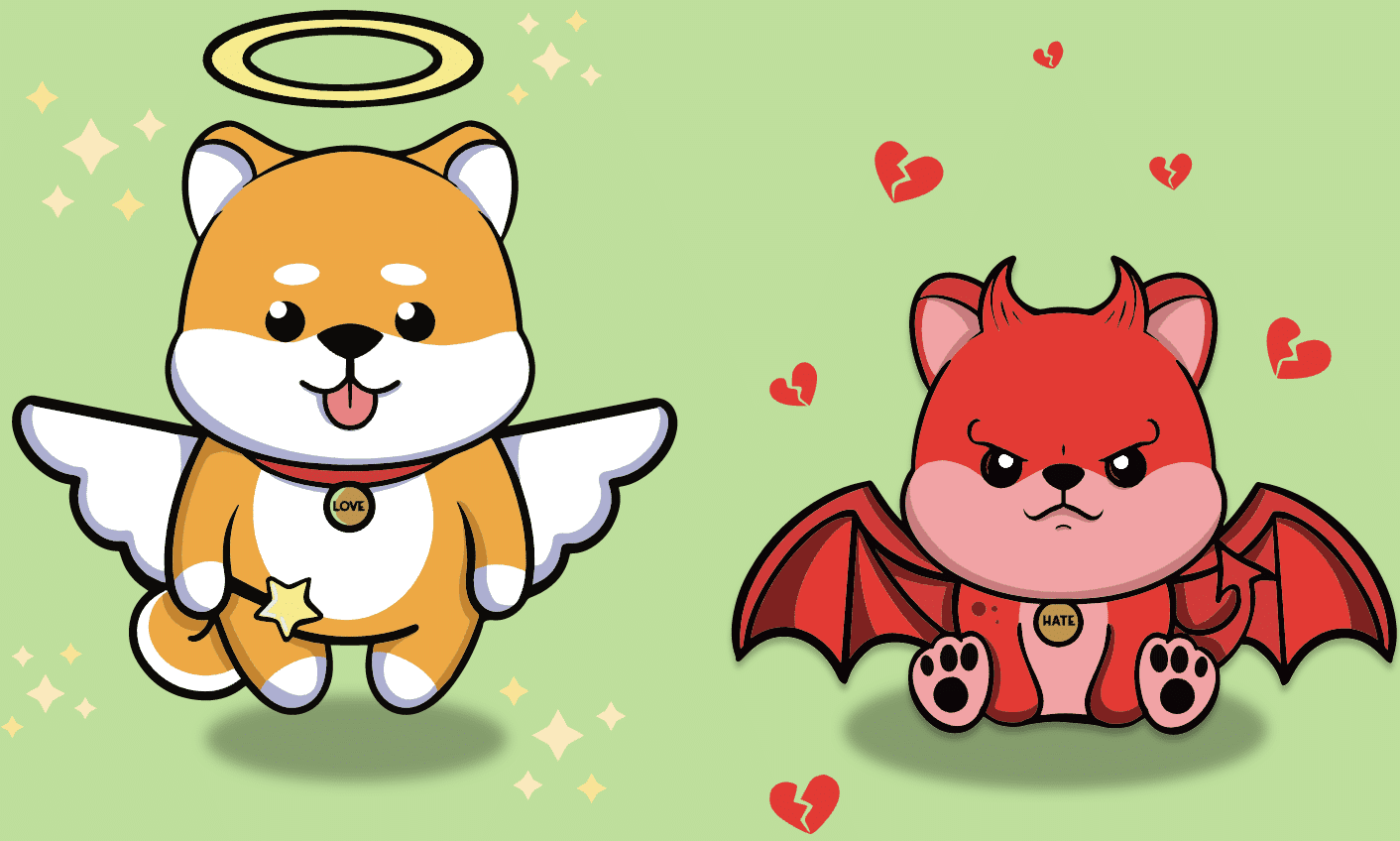 Wrapping up
As the Shapella upgrade leaves a positive effect on the entire crypto market, it becomes necessary to invest in a safe and high-performance crypto. When ETH bulls cool down, Love Hate Inu presale will be a safe haven for all investors. 
So what're you waiting for? Buy LHINU Now.