As the popularity and adoption of cryptocurrencies continue to grow, the importance of predicting their prices has become increasingly relevant. Many people invest in cryptocurrencies to make a profit, and predicting the price of a particular crypto asset can help them make informed investment decisions. Many projects have aimed to tackle the problem of price prediction. But one project that is set to revolutionize the financial forecasting market is yPredict.
yPredict – Built for Traders, Developers, Quants and Analysts
Predicting crypto prices has always been a valuable part of market analysis. By understanding how the different factors affect the price of cryptocurrencies, traders can gain insights into what's really driving the market. However, this is easier said than done, as there are very few platforms that offer tools for analysis and research. 
This is where yPredict comes in. It is an advanced trading research and analysis platform that leverages artificial intelligence to provide data-driven insights. Traders can use these insights to make well-informed decisions which weren't always possible before. 
Some of the salient features of the platform include full access to the platform for token holders without any additional costs. The native token YPRED is used as a platform subscription, which makes it an attractive investment opportunity.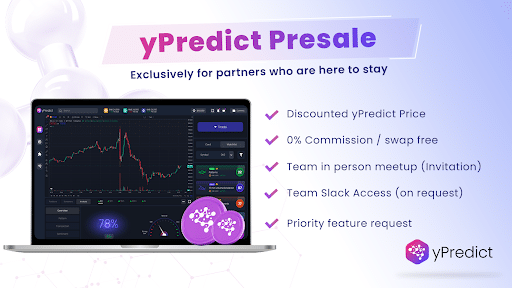 The yPredict Solution Poised for Exponential Growth 
yPredict serves as a key tool for developers and traders. Developers are incentivized to list their predictive models on the platform to receive passive income. On the other hand, traders can use the native token YPRED to subscribe to the predictive models and receive real-time signals. 
Traders who just buy YPRED tokens receive free access to the yPredict analytics platform and high APY staking reward pools. This way, the project solves the long-standing problem of financial markets losing predictability. 
Traders can easily use advanced financial prediction methods and live alternate data, using the myriad of tools such as data-driven insights, proven analytic metrics, and predictive marketplace trends. 
Users of yPredict can also access a marketplace where financial data scientists can offer their results or signals generated through predictive models. These signals are available on a monthly subscription basis. 
The YPRED Token – Analysts Can't Wait to See How Far It Will Go
The native token of the platform is YPRED. It is a token based on the Polygon Matic chain, which provides powerful utilities and staking opportunities thanks to a staking pool of never-ending liquidity. 
Each new platform subscription is added to the pool to maintain a consistent and lucrative APR percentage. YPRED holders can access the analytics platform for free, pay for predictive model subscriptions, get incentivized for marketplace votes, and earn lucrative APYs by participating in staking. 
yPredict has limited the total supply of YPRED to 100 million. However, the market cap is just 6 million as only 50 million tokens are unlocked. YPRED holders can purchase predictive model subscriptions through the official marketplace. 
The platform also offers attractive staking rewards that are dynamic and source liquidity from 10% of the platform revenue.  All of these make yPredict one of the most undervalued projects with a lot of potential for growth.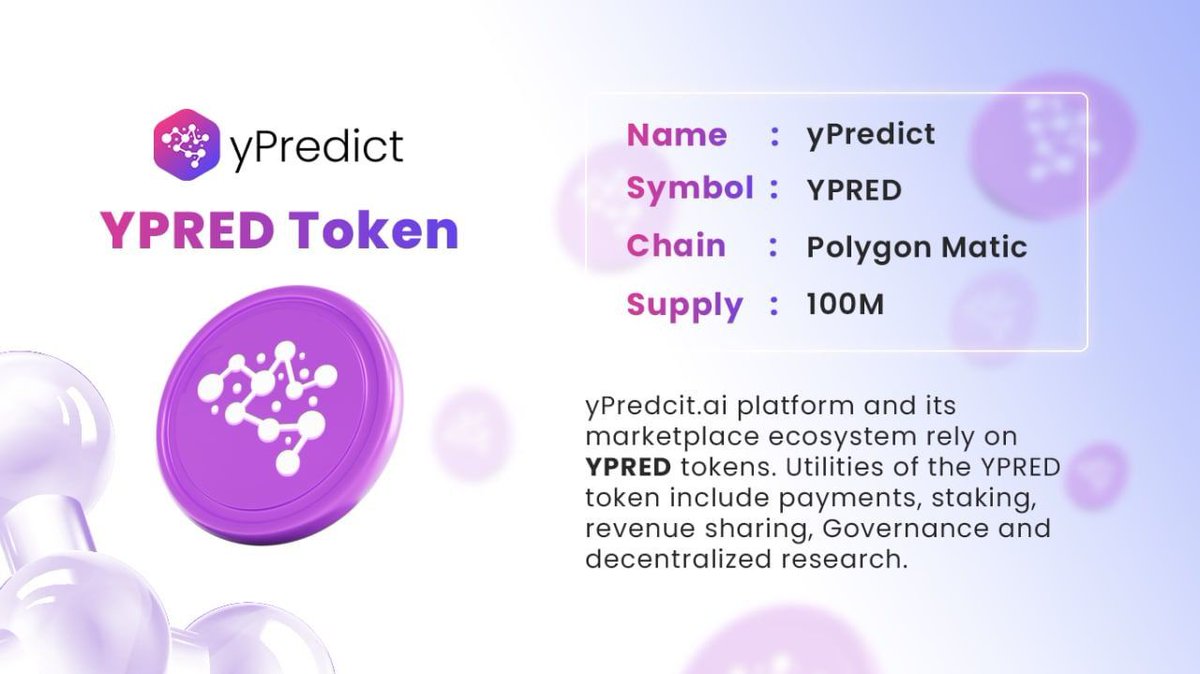 Reasons for Investing in yPredict 
There are several reasons why investors should consider the yPredict project for future gains. 
Several earning opportunities 
Developers and regular users are incentivized to use the platform. For traders, there are several opportunities such as receiving passive income through revenue-sharing staking pools.  Unlike other staking pools, yPredict doesn't have fixed liquidity. This is because the source of liquidity for the staking pools accounts for 10% of the platform deposits. 
Effective DAO model
The yPredict DAO model empowers YPRED holders to vote for model listing and delisting on the marketplace, ensuring high standards of analytical offerings on the platform. Developers are incentivized through the YPRED token for listing their model results as a monthly subscription product, while regular users are incentivized to vote on the marketplace, join loyalty programs, and generate passive income through revenue-sharing staking pools.
AI-driven technology 
Many people invest in cryptocurrencies to make a profit, and predicting the price of a particular crypto asset can help them make informed investment decisions. By having a better understanding of how the price of a cryptocurrency is likely to move, investors can make strategic decisions about buying, selling, or holding their investments. yPredict with its feature-rich platform, harnesses AI technology to give traders detailed insights to make better decisions. 
Detailed roadmap
yPredict has formed a detailed roadmap that highlights some of the key developments it has lined up. This includes listing on centralized and decentralized exchanges, and launching the yPredict Analytics Beta. If everything goes to plan, yPredict will launch the official marketplace and the full version of its platform by the end of this year. 
Free predictions of a lifetime
The yPredict Analytics platform is based on base models built by some of the world's best artificial intelligence developers. These predictive models are more than capable of producing forecasts for major coins, including Bitcoin, Ethereum, and even meme coins such as Shiba Inu. With a minimum purchase of $250, users can easily get access to this amazing feature, which is not available elsewhere.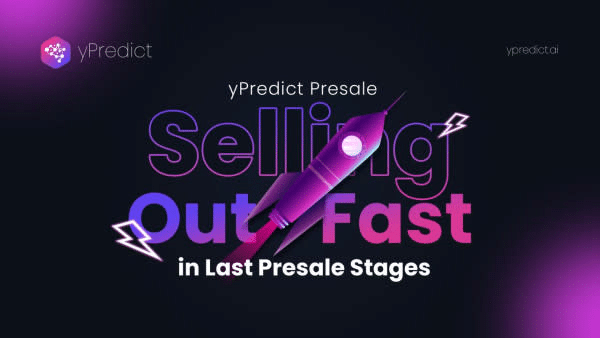 Conclusion
The revolutionary yPredict ecosystem presents data in an easy way to make smart investment decisions. It has an experienced team consisting of experts from different fields who are committed to providing the most accurate and up-to-date data–driven insights and analytical metrics. 
This provides an amazing opportunity for investors to make exponential profits as the token explodes in value. Besides using it as an investment, traders can also use its technology to make well-informed decisions. 
The need for crypto analytical platform was long felt in the global crypto community. yPredict made this possible by creating an all-inclusive analytics platform by harnessing artificial intelligence technology.  This is why the time is right to invest in yPredict and be a part of the presale which has raised more than $1.5 million.