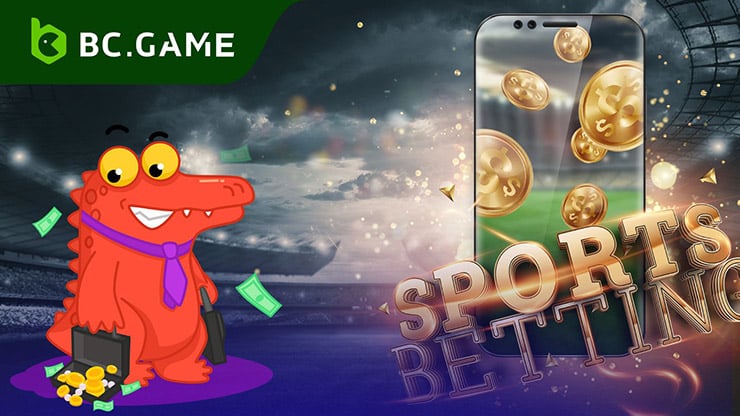 Online platforms have recently gained significant traction and prominent public support simply for the perks and benefits they offer players. People who like to gamble, especially young people, who make up a large part of the population, see this as a way to make extra money while still getting to watch their favorite games.
BC.GAME is an online casino site established in 2018 on a Curacao license that houses over 8000 various games and slots for players to enjoy. The platform has been very popular with gamblers and bettors because it is easy to use and has a lot of fun features.
Just recently, BC.GAME has expanded its coverage, now entering the world of sports betting, which is perfect for sports fans. It now features a sportsbook that specializes in cryptocurrencies and houses more than 30 sports you can browse and place your wagers on. Besides this, there are also hefty offers and a great list of promotions offered to members, such as regular and welcome bonuses, promo codes, and more, that you can look forward to.
This article will tell you everything you need to know about the new Sportsbook in BC.GAME and how to use it.
BC.GAME Sportsbook
BC.GAME 's sportsbook is first and foremost crypto-friendly, supporting a huge number of cryptocurrencies with several available networks per token and coin. It's worth noting that the site first started out in 2018 as a simple online casino, only incorporating a sports section this year to expand its catalog. There are quite a few country restrictions regarding the sportsbook. However, players from over a hundred countries, such as the UK, Indonesia, Japan, Canada, and India, are more than welcome to indulge themselves in this new form of entertainment.
The Pre-Match Section
BC.GAME's fixed odds section offers over 45 sports that players can obtain. Here, it's easy to discover popular and sought-after sports such as tennis, basketball, or football, alongside more obscure or less common ones such as squash, water polo, or Gaelic hurling.
The catalog is quite expansive, allowing players to participate in a huge range of sports, including baseball, handball, volleyball, cricket, or even eSports like Call of Duty, NBA2K, eCricket, and more. You also have the choice to expand the games you prefer and then select the plus symbol to gain access to the upcoming tournaments. Afterward, players can opt for the matches they like to play in any of the sports on the list, locking in competitive and secure bets and anticipating favorable results as they go.
Football is by far the most popular sport on the website, so you can expect at least 250 betting choices per game in well-known football leagues. Players also have the chance to place bet slips on Player Specials, Asian Handicaps, or Cards and Corners. Meanwhile, major matches in basketball sports also contain over 200 markets, while Tennis enthusiasts have the luxury of choosing from more than 80 selections.
Betting Options
Players get to access more than 8000 events every month. Most football matches come with over one hundred in-play betting options as well, including Fast markets, Combos, and Anytime Goalscorer. On the other hand, in-game betting in tennis also drops to an estimated 50 markets for every game. The Sportsbook is fairly new, so you can expect that features are currently limited to Quick bet and Full Cash Out since they're the only ones available at this time. Six inches is also the average requirement for bet slip placements.
Experience BC.GAME Sportsbook
To participate in the game, you need to create an account and sign up for BC.GAME to try the new Sportsbook addition to the site. As mentioned earlier, the platform accepts all forms of cryptocurrencies except JB. Not only that, but the interface is pretty straightforward and easy to access as well. Once you've already made your account, all you need to do is log in and choose the sport you want to play or place your wager on. This redirects you to the expansive sports page that houses a wide variety of games and matches. Additionally, you can also see the sports betting calendar, as well as different live betting options.
If you prefer, the site also offers access to all your bet history, including bets you've lost, won, canceled, refunded, or cashed out. There's also the advantage of various odds formats to suit your preference, like Malaysian, Indonesian, European, Hong Kong, and American. New users are also awarded a $100 welcome bonus to keep the fun going, as well as a top-tier betting experience all around.