2023 is becoming one of the most exciting years for the crypto markets. With dozens, if not hundreds, of new cryptocurrencies in development, presales, and IEOs, there are plenty of investment options for you to consider. However, only the best-designed platforms with excellent tokenomics and high potential make it to Binance listings.
As you may already know, Binance is meticulous when adding new assets to its offer, and most of the available cryptos stay relevant for a long time. So, let's see which five promising cryptos are rumored to appear on Binance and why you should consider investing in them.
1. Wall Street Memes ($WSM) – Meme Coin Platform Backed By A Massive Online Community
Wall Street Memes is one of the newest meme coins available in presale, and it's quickly becoming one of the most anticipated cryptos on the markets. The excitement around the new $WSM token is growing by the day, and the massive success of the presale so far is attracting the attention of all major cryptocurrency exchanges, including Binance.
The platform is designed as a meme that makes fun of traditional financial institutions, true to the original ideas of its designers. Namely, the project is entirely run, funded, and backed by the Wall St. Bulls Reddit community with over 1.1 million members across social media. Therefore, it's backed by one of the largest and most active online communities, which will help it reach the very top of the meme coin niche. 
$WSM tokens are still available in a presale, which has raised over $20 million in less than a month thus far. The hard cap is set at $30.4 million, which will be reached by late July or early August. The interest in Wall Street Memes is growing everywhere, and if everything turns out as planned, $WSM tokens will become available on all major listings, including Binance, by the end of 2023.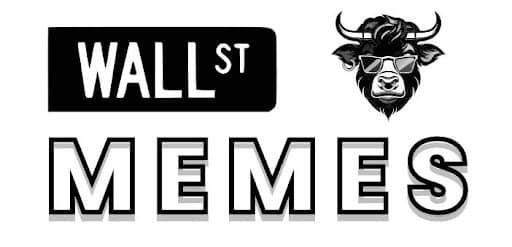 2. Shibie Coin – New Meme Coin That Combines Shiba Inu and Barbie Into a Fun Character
Shibie Coin is the latest addition to the meme coin market and it's the next contender for 100x gains or higher. The platform is inspired by two hugely recognizable characters. The first one is the world-famous Shiba Inu dog, and the other one is a jovial blonde dressed in pink with a diva attitude. The result is a playful, a little bit silly Shiba Inu dog with the personality of a Diva. In other words, Shibie will not settle for anything other than greatness.
The platform entered presale on August 1st, exploding immediately. It raised $100k in the first 72 hours, which is 1/10 of the hard cap set to $999.999. Shibie is designed according to the latest industry standards, and the $SHIBIE token is the next high-gain potential meme coin that got everyone so excited. If the presale continues at the same pace, it will end by mid-August, so don't miss your chance to invest early to get the highest returns in the future.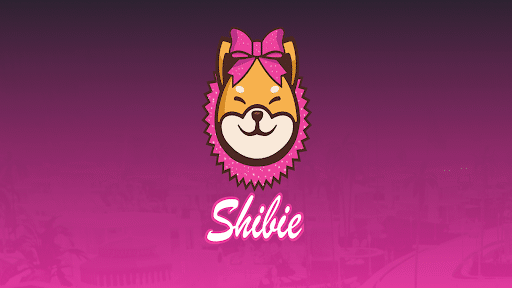 3. XRP20 – Independent Ethereum Version of XRP WIth Proof-of-Stake Mechanism
As you may know, Ripple's XRP token is one of the highest-ranked cryptos on the planet. It got a major price increase recently after the platform won the lawsuit against the SEC, which inspired blockchain developers to create a new, fully independent version of the token called XRP20. The newly-created platform is built on Ethereum, and is primarily a staking platform that will provide token holders with high annual yields.
XRP20 will have a token supply of 100 billion, but only 40% will be available during the ongoing presale. Another 40% will be given out to users who stake their tokens, while the remaining 20% will be locked for liquidity and burn allocation. XRP entered presale in early August 2023, and has raised an impressive $467K in the first three days. 
The hard cap is set to $3,680,000, and XRP20 will likely hit it in the next ten days. The platform could become one of the highest gainers in 2023, so don't miss your chance to invest to get the highest returns in the near future.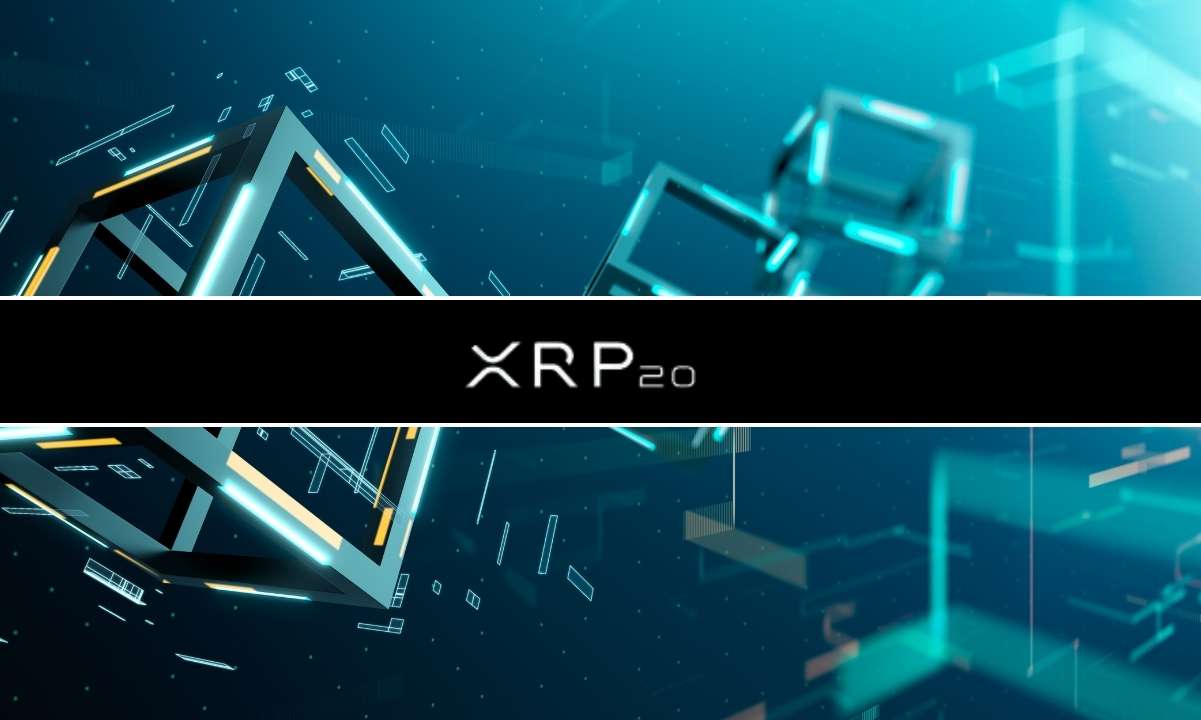 4. Chimpzee (CHMPZ) – Eco-Friendly Platform With Multiple Reward Mechanisms
Chimpzee is one of the most exciting new cryptos that appeared in presale in the past month or two. It's a highly-sustainable eco-friendly platform that rewards users for every action they take to help reduce carbon air pollution, deforestation, and prevention of animal extinction. Chimpzee features multiple reward mechanisms, including Shop-2-Earn, Trade-2-Earn, and Play-2-Earn, allowing users to earn native CHMPZ tokens for completing various tasks.
The entire system will run through a smartphone app that will track every individual, rewarding them with CHMPZ tokens automatically. The official CHMPZ token presale is still open, so you can get the coins at a considerable discount. The platform has raised over $910k and will soon enter a new phase, increasing the token's price. Once it goes live, Chimpzee will likely become available on all major crypto exchanges, including Binance, Uniswap, and many others.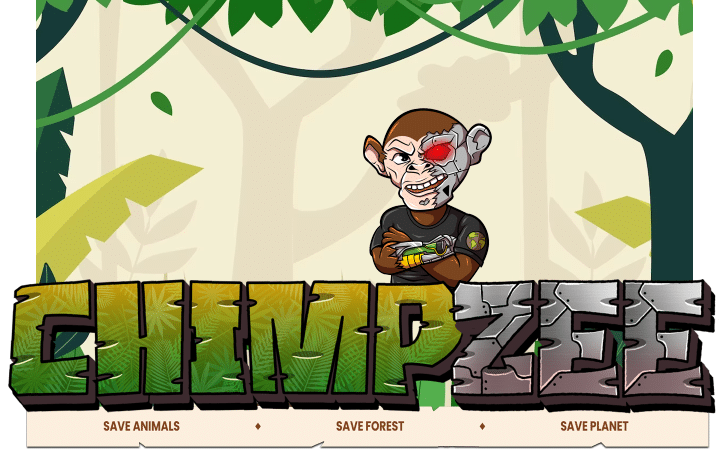 5. yPredict ($YPRED) – AI-Powered Crypto Analytics and Future Price Prediction Platform
yPredict is a revolutionary crypto analytics and trading platform that uses an advanced AI solution to pull and analyze massive amounts of data to provide accurate future asset price predictions. Its primary goal is to provide users with valuable insights that will allow them to get the most out of every investment while reducing risk. 
The entire platform is powered by the native $YPRED token used to purchase paid monthly subscriptions and unlock advanced analytics features. The platform will feature built-in AI trading signals with detailed technical analysis to ensure you never miss a good investment opportunity. Moreover, users can also stake their tokens to get annual $YPRED token yields. 
The official $YPRED token presale is still active, so there is still time to invest early to get the highest gains in the future. Not only that but if you do invest in yPredict, you will be able to become more successful at trading cryptos in the future.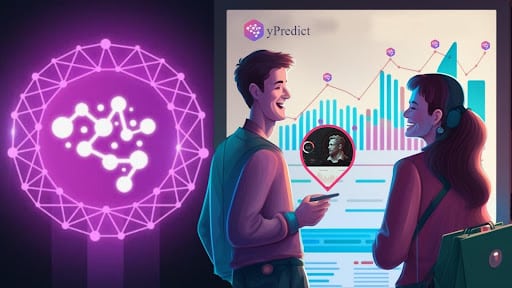 6. Launchpad XYZ ($LPX) – New Data Analytics Platform Designed To Make Web3 Accessible To Everyone
Launchpad XYZ is also an interesting AI-powered cryptocurrency platform that can help you get ahead in the crypto markets. It's designed to make Web3-based projects more accessible to a broader audience. It allows users to invest in every kind of digital asset from a single dashboard. That includes trading cryptos, NFTs, playing P2E games, getting direct access to ICOs, and much more.
The main feature, Launchpad Quotient, is used to pull and analyze vast amounts of real-time market data, producing valuable insights that can help you get the most out of every investment. Native $LPX tokens are at the core of the platform and are used to purchase paid subscriptions and unlock features. 10,000 LPX will get you unlimited access to the entire platform, so don't miss your chance to invest early to enjoy the highest gains in the future.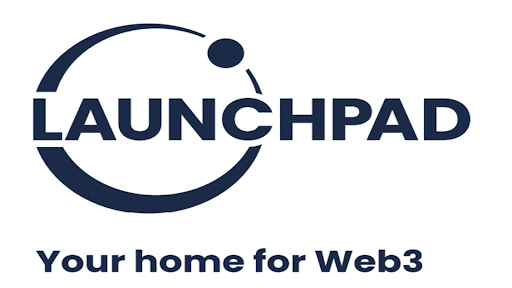 Final Words
As you can see, plenty of new high-gain potential cryptos are rumored to appear on Binance listings in the next few months. The ones covered above are all available in presale, allowing you to invest early and enjoy the highest returns in the future. So, visit the official sites of the projects we mentioned to learn more about these awesome projects that could help you multiply your investments in a short period. Good luck!