MLB Picks – Our Expert Baseball Picks and Predictions – Free Picks!
Before making your next MLB bet or prediction, check out our expert analysis where we provide you with the most up-to-date information needed to make the best MLB picks you possibly can this season.
Here, we provide daily MLB betting picks and MLB predictions on futures and go into detail about what each and every pick means so you can feel confident about your next MLB prediction.
The Latest MLB Picks Today
Be sure to continually check back here for the most up-to-date MLB picks and odds as we update our MLB picks throughout the entirety of the season and postseason. Here are the most recent MLB picks as of today:
2022 MLB World Series Favorites
Each year there are around a half dozen of top-tier teams that begin the MLB season with great odds to win the World Series. As the season progress, only a few teams remain at the top and/or are replaced by underdogs who have risen from the bottom of the ranks.
For example, the Los Angeles Dodgers were 2022 preseason favorites. However, the New York Yankees have replaced them as mid-season favorites to win it all. Below, are the current odds for the 2022 World Series.
| | | | | | | |
| --- | --- | --- | --- | --- | --- | --- |
| Team | BetOnline | XBet | MyBookie | BetUS | Bovada | Sportsbetting.ag |
| New York Yankees | +400 | +360 | +360 | +450 | +425 | +400 |
| Los Angeles Dodgers | +450 | +380 | +380 | +450 | +425 | +450 |
| Houston Astros | +750 | +540 | +540 | +700 | +650 | +750 |
| New York Mets | +800 | +630 | +630 | +700 | +700 | +800 |
| San Diego Padres | +1200 | +970 | +970 | +1400 | +1400 | +1200 |
| Toronto Blue Jays | +1200 | +960 | +960 | +1100 | +1000 | +1200 |
| Atlanta Braves | +1400 | +1200 | +1200 | +1400 | +1400 | +1400 |
| Milwaukee Brewers | +1600 | +1250 | +1250 | +1600 | +2000 | +1600 |
| Chicago White Sox | +2500 | +2100 | +2100 | +2000 | +2500 | +2500 |
| St. Louis Cardinals | +2500 | +2500 | +2500 | +2800 | +3300 | +2500 |
Explore Our Sportsbook Reviews
Augusta Free Press' MLB Expert Tips & Predictions
Each year our team of MLB experts reviews a ton of information related to each team in the NL and AL as well as other factors that may impact their chance of success and winning the World Series. As such, we have an updated MLB predictions guide for this current season, below.
American League Winner
So far this season, it's been difficult to find a team in the AL that comes close to the New York Yankees. The Yankees are a well-balanced team who leads the league in home runs and also has a tremendous starting rotation led by Gerrit Cole. As we inch closer to the fall, it's looking more and more likely that the Yankees will be playing in the World Series on behalf of the American League.
One American League foe that could potentially spoil the Yankee's World Series aspirations is the Houston Astros. Nevertheless, the potent Yankees offense led by Aaron Judge and dominating pitching staff should be enough to lead to a deep October postseason run.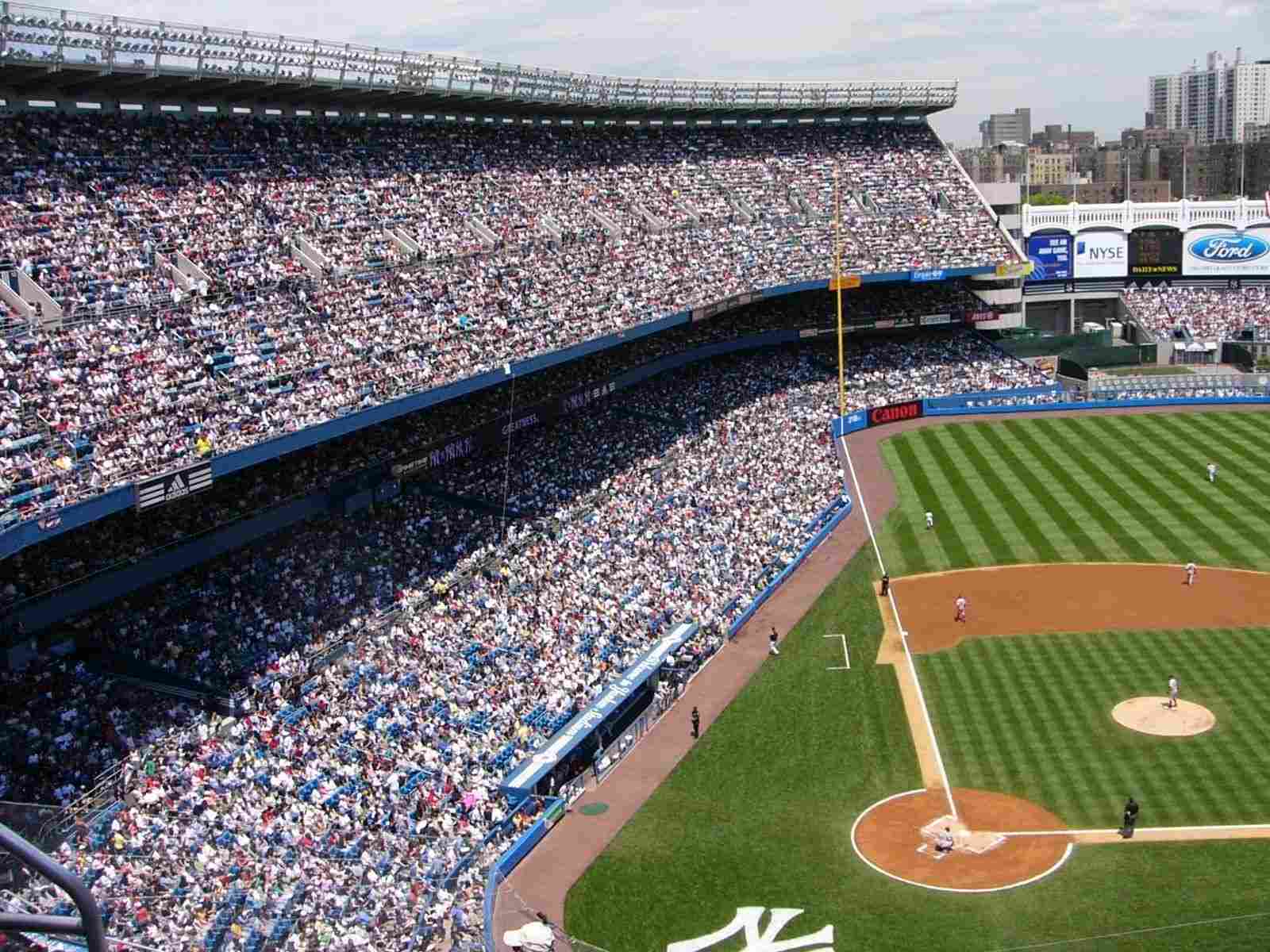 National League Winner
The cream of the crop in the National League this year is the Los Angeles Dodgers. The Dodgers are trying to return to the NL Championship game after losing last year to the Atlanta Braves and it's looking more and more likely that they will come out on top this year versus whoever their opponent is.
One likely opponent is the New York Mets. However, the Dodgers have such a great lineup that is deep at multiple positions it's hard imagining the Mets pitching staff slowing down LA's bats in a seven-game series. The Dodgers also possess postseason experience, having advanced to the World Series three times in the last five years.
World Series Winner
The Yankees are the clear-cut favorites to win it all this year and should be able to put themselves in a great position to do so. They have not won a championship since 2009 when they beat the Philadelphia Phillies, however, this year's team arguably is better and more balanced.
Furthermore, the Yankees have played well against the top AL teams this year including Boston, Toronto, and Houston. The regular season success should give them confidence should they meet any of these teams in the playoffs.
Again, the balanced nature of this team should be too much for any AL or NL opponent to overcome in a seven-game series. The starting rotation is the best in baseball and they have power bats to support them.
AL West Winner
The competition in the AL West was tight during the first few months but since then the Astros separated themselves from the rest of the pack and should coast to another AL West title.
AL Central Winner
Unlike the AL West, the prediction for the AL Central isn't as clear-cut. It's currently a three-team race between the Cleveland Guardians, Minnesota Twins, and Chicago White Sox.
When it is all said and done, we see the Minnesota Twins emerging as AL Central winners as they have a difference-maker in Bryon Buxton, one of the best players in today's MLB.
AL East Winner
In the AL East, it's all New York. The Yankees have a commanding lead and will easily secure another AL East title. The Blue Jays might put up a good fight, however, it's likely not going to be enough. If anything, it should help New York prepare for their eventual World Series run.
NL West Winner
In recent years, the Los Angeles Dodgers have been one of the NL's best teams but they have had stiff competition from within the division from teams like the San Diego Padres and the San Francisco Giants.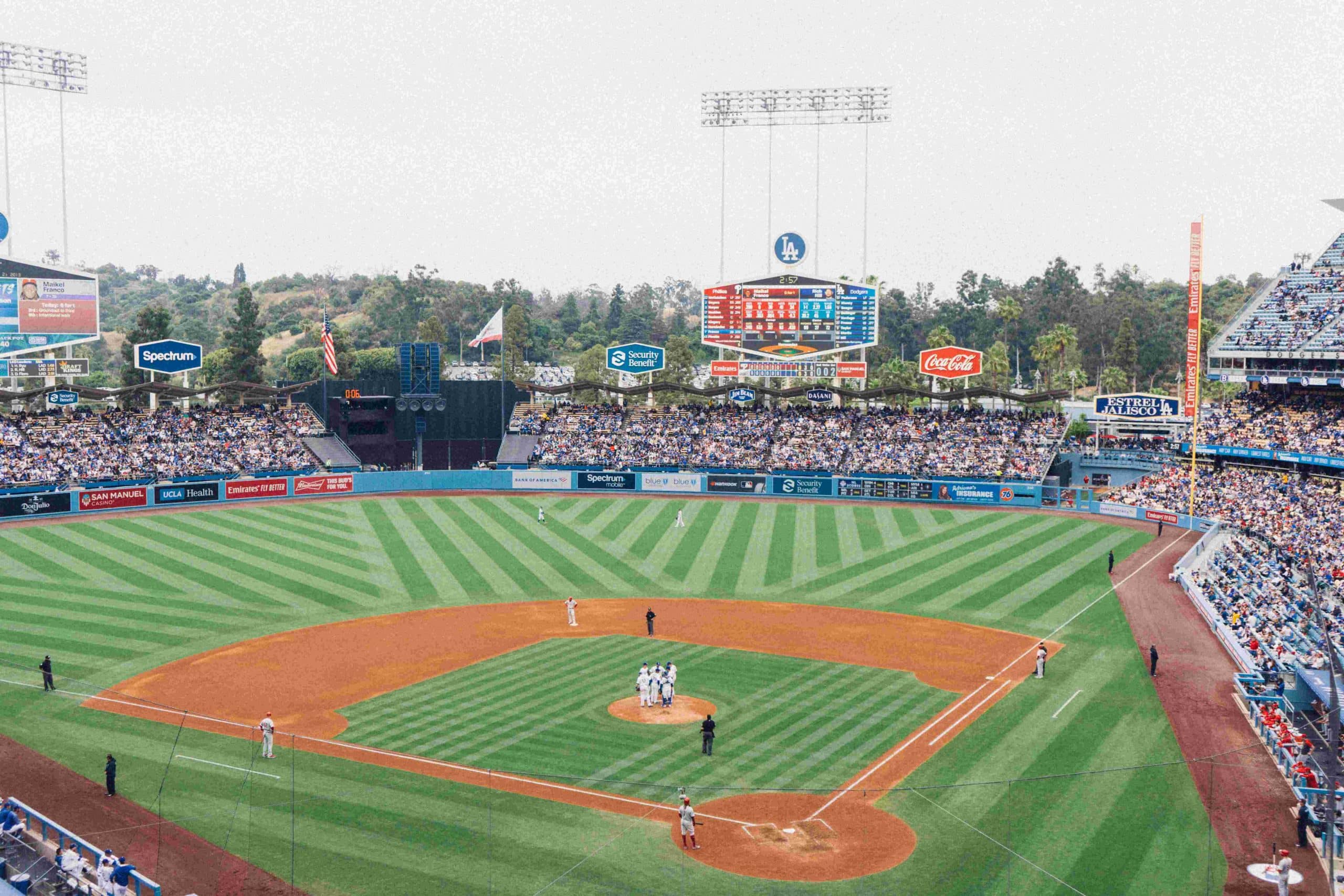 This year, the standings were close in the spring, but the Dodgers are showing their dominance and extending their division lead over the Padres and the rest of the division. The Dodgers will win another NL West title.
NL Central Winner
Much like the AL Central, the NL Central is somewhat of a tight race but between only two teams – the St. Louis Cardinals and the Milwaukee Brewers. Last season, the NL Central came down to these teams as well with the Brewers coming out on top.
This year, the Brewers have one of the best pitching staffs in baseball but the Cardinals have a better all-around roster. This should help the Cardinals catch up to the Brewers and overtake them to become this year's NL Central champions.
NL East Winner
The NL East is a closer race than you might expect given how good the New York Mets are. The Atlanta Braves are in second place and the Philadelphia Phillies seem to be hanging around within striking distance.
The Mets are another one of those teams with a well-balanced roster, which is just better than the Phillies and Braves. Furthermore, the Phillies are without NL MVP Bryce Harper until at least September, if not the whole year. Look for the Mets to win the NL East.
AL MVP Winner
This year's AL MVP winner is looking more and more like Aaron Judge. It's looking like Judge will likely secure another 40 home run season and bat close to .300. Additionally, Judge is a key reason why his team is World Series favorites.
Two other candidates, Shohei Ohtani and Yordan Alvarez are becoming long shots as the season progress. As long as Judge stays healthy he should win the AL MVP award with ease.
AL Cy Young Award
The AL Cy Young Award is a two-person race between Gerrit Cole and Shane McClanahan. McClanahan's ERA is hovering around 2.0 and Cole's is a bit higher.
However, Cole's team is way more successful and it's looking like Cole is on a better trajectory to finish the season strong. Right now, the race is still open but we're leaning towards Cole but there is a lot of baseball left to play before he becomes a runaway favorite.
AL Rookie of the Year
Since June, the Seattle Mariners have been surging. This is in large part due to their sensational rookie Julio Rodriguez. Rodriguez is a hits machine and has even displayed power having hit 10+ home runs and counting.
It's looking like the AL Rookie of the Year award is Julio's to lose.
NL MVP Winner
As stated earlier in this guide, the reigning NL MVP Bryce Harper is out due to injury. Thus, it looks like the NL MVP frontrunner is now Paul Goldschmidt.
Goldschmidt is leading the Cardinals towards the playoffs and an NL Central title. He may face some competition from Manny Machado or Pete Alonso but if he continues his current play, he should emerge as the NL MVP winner.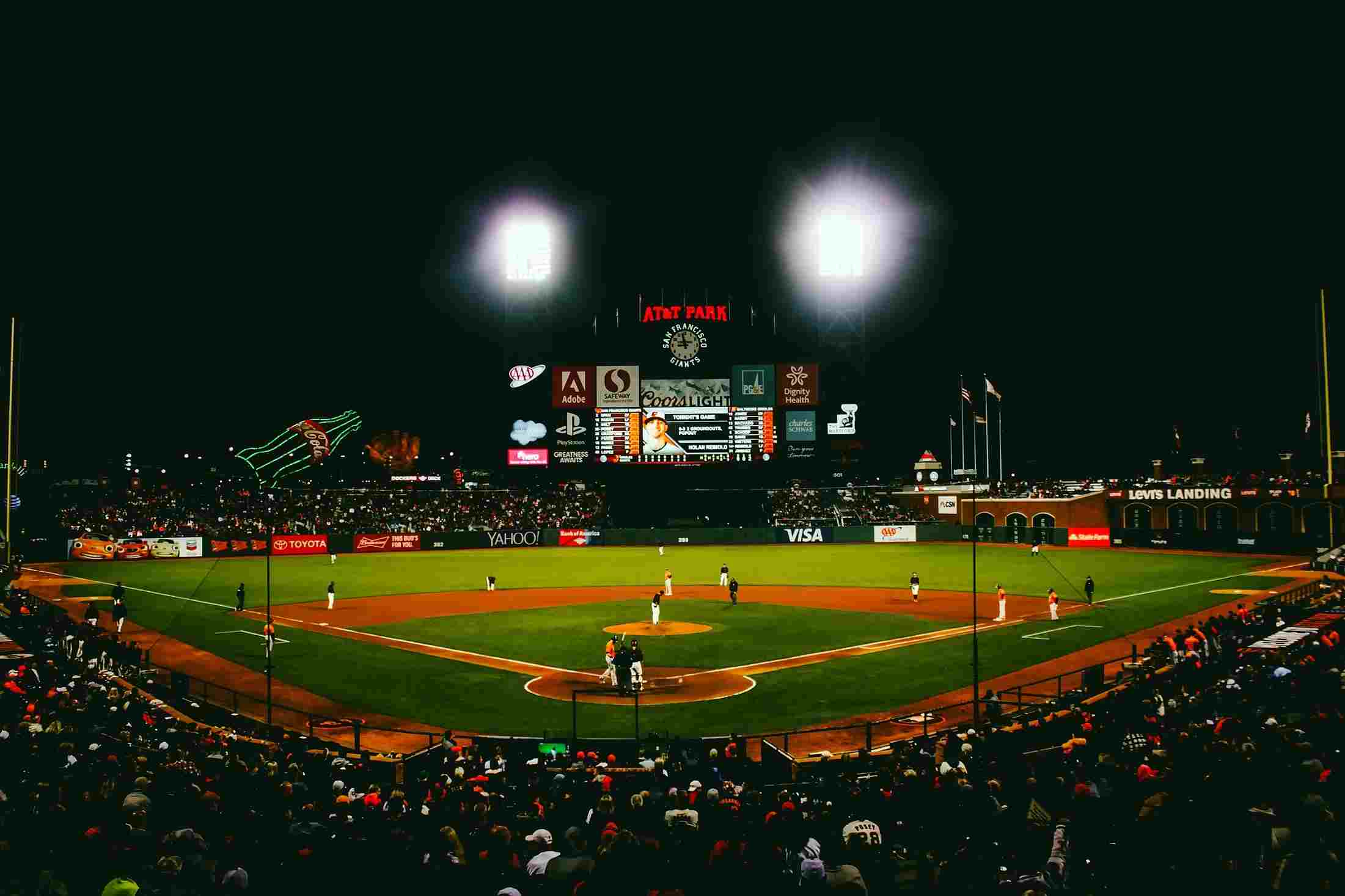 NL Cy Young Award
This year, the Marlin's Sany Alcantara is looking to become the franchise's first Cy Young Award winner. His ERA is superb at 1.95 and he doesn't look like he's going to let up anytime soon.
Alcantra's consistency should net him the Cy Young Award but others to look out for include Joe Musgrove, Carlos Rodon, and Corbin Burnes.
NL Rookie of the Year
At one point in time, Mackenzie Gore looked like a surefire lock to win NL Rookie of the Year. In recent weeks, the odds have changed but nevertheless, he's our pick to win the award. He nearly made the NL All-Star roster as a rookie and was nearly perfect for the first half of the year.
One name to look out for though is Jack Suwinksi. If Gore somehow loses his lead in the race, Suwinksi is our pick to step in. But, it's hard to dismiss Gore and count him out.
What are MLB Picks?
MLB picks refer to odds or predictions for any given MLB game or outcome that occurs within the context of a game or the entire MLB season. More specifically, the most popular MLB pick refers to the run line. This is a handicap that bookmakers create each game based on who they believe will win or lose.
For example, you will see a plus and minus sign along with the run line to indicate who is the favorite and by how much and vice versa.
Los Angeles Dodgers -1.5 at -110
San Diego Padres + 1.5 at -110
Here, if you were to bet the Dodgers run line, they would need to win by 2 runs or more in order for your bet to win. If you were to bet the Padres at +1.5, the Padres could lose by 1 run or win outright and you'd win the bet. If they lost by 2 or more, you'd lose your bet.
Again, most MLB picks are centered around the run line. But others are centered on the moneyline, which is a bet on who will win the game regardless of the score. You will see moneyline bets displayed like this:
New York Mets to beat the Philadelphia Phillies at -135
Philadelphia Phillies to beat the New York Mets at +120
In this example, the Mets are the favorites and the Phillies are the underdog as shown via the odds.
MLB Picks and Parlays
A common MLB pick is the parlay pick. This is when you combine multiple bets into one single betting ticket. For example:
Washington Nationals to beat the San Diego Padres at +105
Chicago Cubs to beat the Colorado Rockies at -115
New York Yankees to beat the Boston Red Sox at -110
If you have $30, you could bet $10 on each team and net profits per bet. However, you could also take your $30 and create a parlay bet and the profits would increase because you must have all three outcomes occur in your favor to win the bet.
Best MLB Betting Sites
Our expert team created a shortlist of the best MLB betting sites, where you can find the most competitive MLB betting lines and odds and make predictions.
Explore Our Sports Betting Guides
Where to Find MLB Expert Picks
To find the most up-to-date MLB picks and predictions, bookmark this page and refresh it as we update our MLB picks regularly.
In addition to our expert guide, you can find MLB picks and parlay information on Twitter and various local news publications. Beat writers and reporters are great resources when it comes to making MLB picks as they oftentimes have insider knowledge that is valuable.
Furthermore, you can visit our MLB odds guide to learn more about the different types of bets and odds before making your next MLB prediction.
How we Make MLB Picks and Predictions
We consider the following factors before finalizing our MLB picks and predictions.
Watch Every Game
First and foremost, we make sure to follow every team and every game. By doing so, we can better understand how players are performing on the field, what they're good at, and what they need to improve.
Watching MLB games is the best way to learn about the sport and is extremely helpful when making MLB picks.
Study Important Stats
Equally as important to watch the games is studying important statistics. This can range from player stats, team stats, betting trends, and individual matchups. The more you study the better.
By studying stats, you will have a better understanding of likely outcomes and how certain players or teams perform within certain situations based on trends and real-time performance. This sort of knowledge is crucial when making MLB picks and predictions.
Find the Best Lines
When making our MLB picks we always shop around for the besting MLB betting lines. We do so by signing up for trusted online sportsbooks and browsing their current MLB odds.
Additionally, we monitor line movement as things change tend to change, particularly future bets and in-game betting lines. To find the best lines, we recommend using a sportsbook promo code and signing up for a sportsbook to browse their MLB section.
MLB Picks FAQs
How do you bet on MLB games?
What is the most profitable sport to bet on?
What MLB betting options are available?
What are the best MLB playoff predictions?